It has been really dry these last few months. With barely any rain since last spring, I was really worried about the land and the many trees and plants that grow here. The acequia, which is the ancient irrigation system for land here, did not begin running again, until mid January, when it should have started up in September. It is quite normal for it to dry up in the summer months, but not for the autumn as well.
As much as I love the sun and the heat,I longed for cooler days where the water would come and quench the earth.
Finally it came, it started on Friday night and it has rained everyday since then. When I woke on Saturday morning, the ground was soaked and my middle daughter very happily announced, how Mother Earth had made it rain for my birthday.
The view from my window, as I write this post. I love to see the mountains cloaked in Clouds.
Most nights I have fallen asleep to the sound of the rain falling onto the roof of my truck and it lulled me, into such a deep deep sleep. I have had difficulties in sleeping these last few months, but with the arrival of the rain I have been sleeping so much better.
When the rain stops, I love to run outside and see everything come alive. The land and my garden are looking so happy and healthy and it brings me such joy seeing it like this. The smell of wet earth and wet grass is one of my all time favourite smells.
My calendula looking very happy and check out the colour of that soil down there, just beautiful.
I do struggle sometimes living here, because of the lack of rain and water, but then days like these happen and I feel so alert and alive just as all of nature does. I do wonder how much longer I will stay. But I also know I am very lucky to have this as my home as well.
So much borage has sprung up all around the land, this the plant of strength and courage, so perfect for these times of change that we find ourselves in. It brings me comfort when I see this growing here, such nourishment for us and the bees.
I am growing lots of kale this year, it is one of my favourite greens to grow, so hardy and full of nutrients. I love to juice it, use it in smoothies, eat in salad's or simmer it in coconut milk yum.
Beetroot is another favourite veg of mine. I love it in salad, just grate with along with some carrots, dress it in olive oil and apple cider vinegar, 2:1 and add some lightly toasted sunflower seeds and yum, such an easy energizing meal. I also adore beetroot juice and tend to crave it a lot.
My strawberries have started to reappear and look very happy, the berries themselves are usually quite small, but they still taste as sweet. I have to say it again, but that soil looks real good to me.
I do love to see all the cleavers and chickweed growing, they are 2 such wonderful spring tonics and just what we need to boost out immune systems. It was later in the day when I took this shot, so the flowers of the chickweed have already closed for the night, but I love how green and vibrant they both look in amongst the green grass.
I will be back out in the morning to get some, to add to my juice. It really pays to get out there and engage with nature ,to educate yourself about all the plants and trees, so that you know their medicine and healing that they hold within.
Just being outside brings such healing and in these times I really feel for those who can not get out to breathe the fresh air and feel the grass, inhale the healing scents that surround us all.
I leave you all, with some orange blossom which I am surrounded by. The scent of it fills the air, along with the sound of the bees when the venture out to feed off it's nectar after the rain stops.
I am feeling blessed by that which surrounds me and by the fact that even though we may be suffering, mother nature continues on and is finally getting a respite of sorts.
Life goes on, as it always does, we just need to slow down and journey more inwards, now that our outwards journey has been halted.
Be well and let us all sleep more deeply and find ways to support those who are around us, spreading more messages of hope, rather than fear.
I have created a Patreon account so if anyone wishes to support me, please do, I will be sharing poetry and words of empowerment.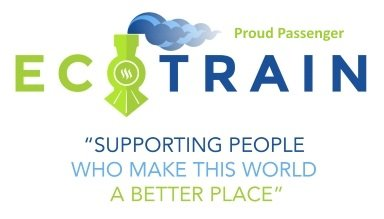 Join The Best Natural Health Community on Hive