Maybe My New Favorite!
After watching
@papa-pepper
's Snake Gourd challenge last year and hearing about how productive and yummy they were, I knew I had to get my hands on some seeds. Luckily, I was able to purchase some from him via the Homesteader's CoOp before it shut down. And let me tell you, I have not been disappointed!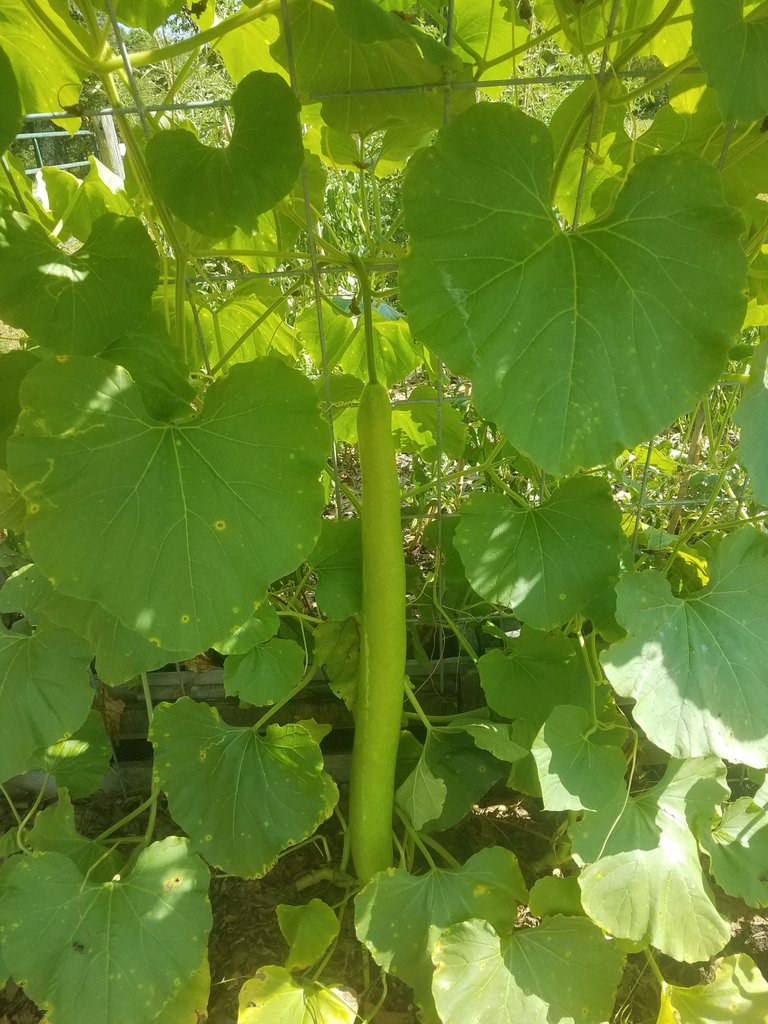 Original Image
These things get really big really fast! This one measures about 31 inches long right now. It was one of the first to pop out, and it was growing at a really good clip, so I decided to let it go to seed that I can use for next year.And you can let them get quite large before the skin begins to get tough.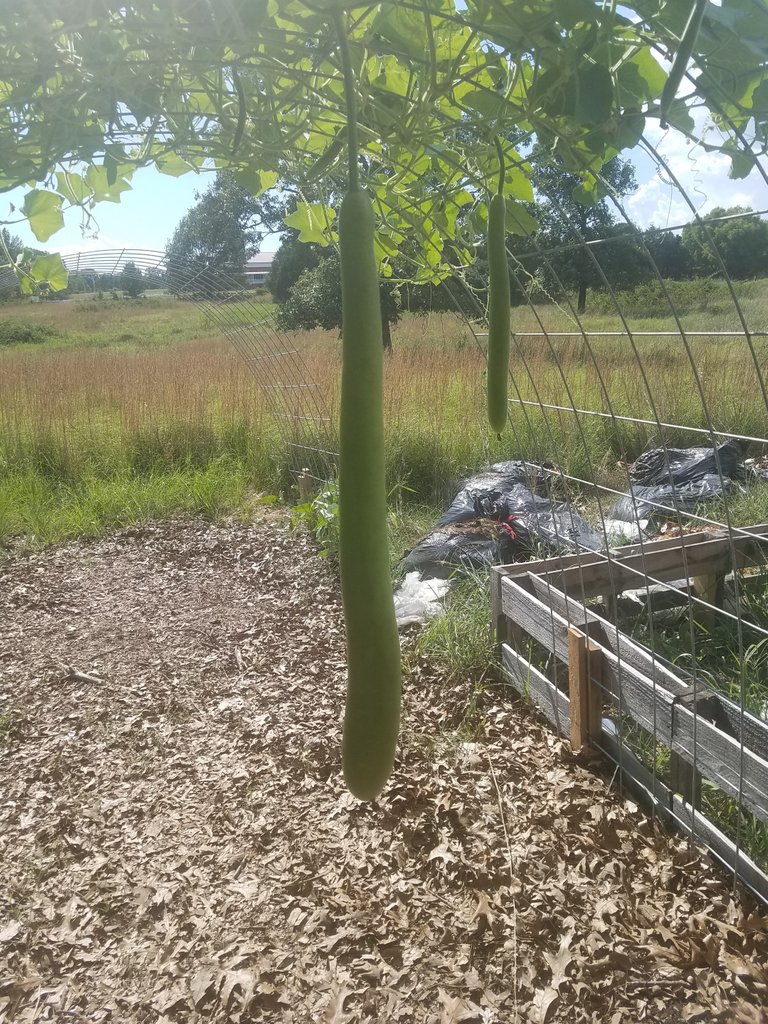 From what I can tell, this one is prime harvest size. It is about 25 inches long, but the skin is still pretty soft and thin! I didn't realize that at first, so the first one I harvested (the one I used for the meal in this article) was a little smaller than it could have been. But, even so, it was A LOT of food! Look at this thing!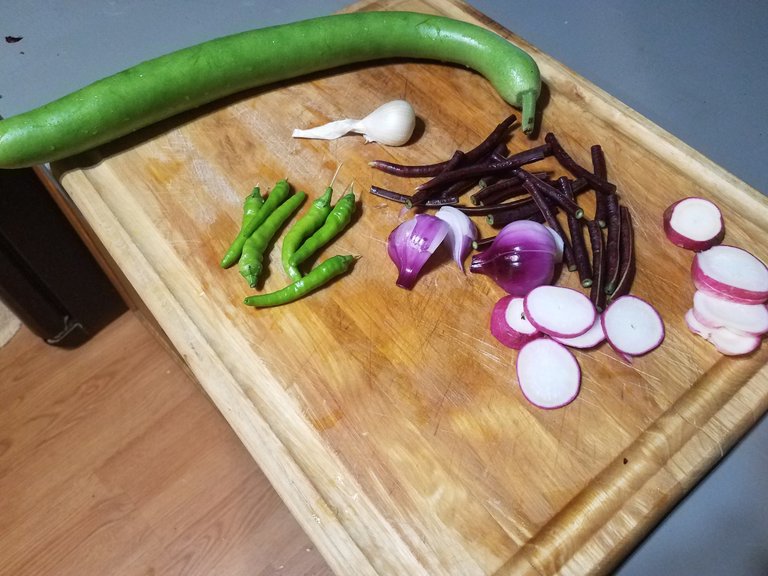 Original Image
I was excited to see how they taste, so I grabbed a few radishes, some Chinese red noodle beans, some NuMex Sunglow peppers that weren't quite ripe (I'm so impatient!), an onion, and some elephant garlic. We actually grew ALL of this here on the homestead this year! While there is still a lot of room for improvement, I am happy with the progress. we've made this summer in growing our own food!!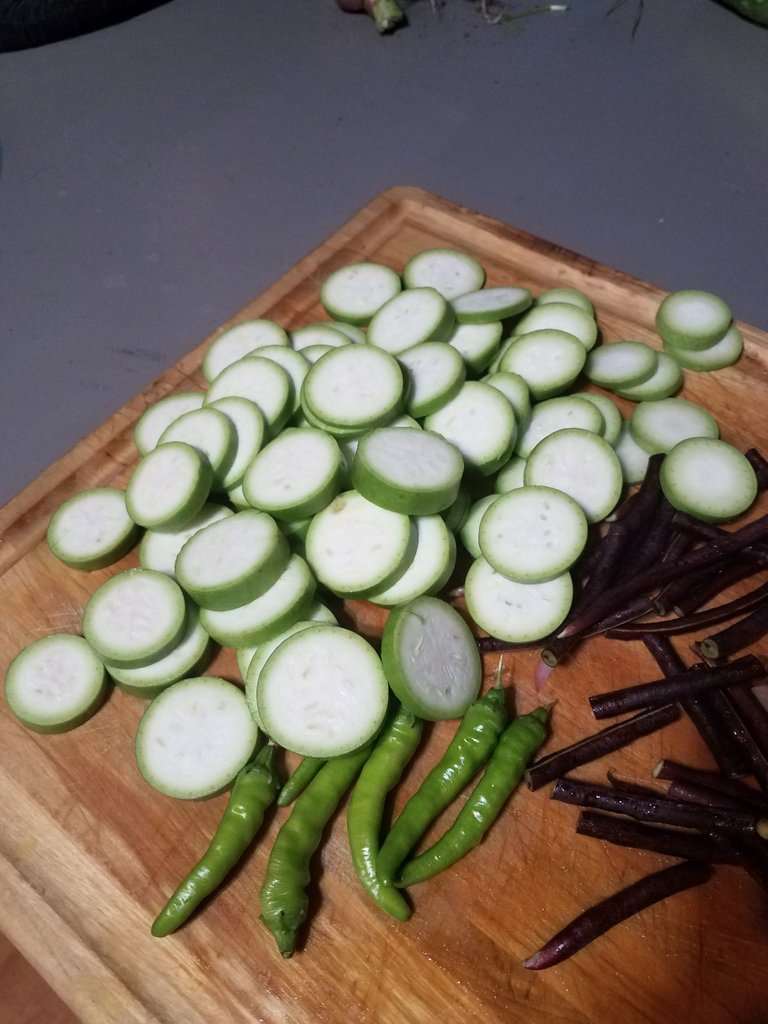 Original Image
It wasn't until I began slicing the snake gourd that I realized just how much food it actually is. There was so much there that it would have completely overwhelmed the stir fry that I had planned, so I decided to bread and fry about half of it.
The end result was pretty yummy! The breaded and fried snake gourd reminded me a lot of summer squash, which is good because our summer squash has been a big disappointment, this year. It was just as tasty in the stir fry. The sweet Thai chilly sauce that I added was added a great flavor and just enough spiciness for me.
I am SO glad that we were able to start growing these here on the Sustainably Yours Homestead. The way they grow over the arched trellis makes them a beautiful addition to our garden, and they are super tasty and versatile in the kitchen! I highly recommend them!!