So a couple of months ago I wrote about starting a new batch of homemade ACV using apple scraps. Well if you know me you know I'm a spacey dork because the apples have been soaking this whole time, lol. I strained them off today, though!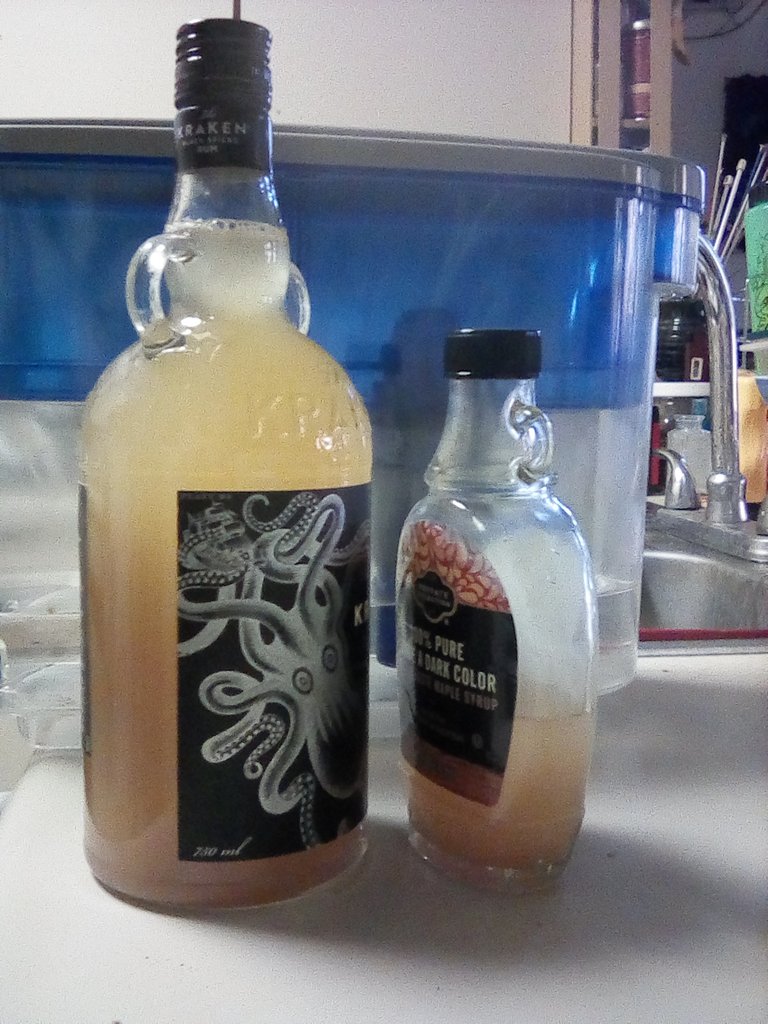 So I was right, and out of three full quart jars of apple pieces soaking when I started, I got about one quart finished. It smells very strong, very fermented, lol. I strained it into the "done" jars thinking that that was correct but now I see that online tutorials say I should have put it back in with the cheesecloth cover for the next month. Do you experienced ACV makers think I'll be okay if I just shake these up for the next month instead?
And yeah, I reuse cool jars - that's a rum bottle (which I was making vanilla extract with. It's the first time I used rum instead of vodka, and you do taste the rum more than the vanilla, at least with this one, which was a dark rum. In something baked like cake it's not noticeable, but in whipped cream it kinda is) and a maple syrup bottle. :)
So instead of two months, it will be three months-ish until I get finished apple cider vinegar. That's cool, vanilla takes at least that long to tincture. :D
What homemade things do you like to make?