Chinese Yam, A Garden Experiment That Almost Failed

I had given up on this newcomer in my garden. But he miraculously recovered, and and now has his own spot in the garden.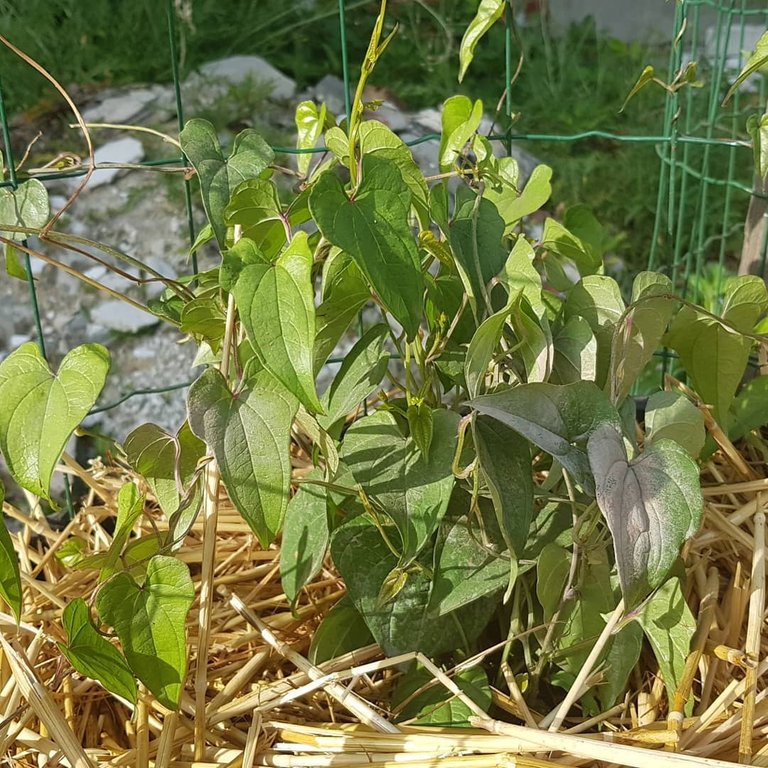 Lost Case
I had given up on this little fella. At one point, the leaves of this Chinese Yam (AKA Cinnamon Vine) were so infected by the disease that has been going around in my garden that I banned him from the greenhouse. I didn't want the other plants to get harmed.
I'm ashamed to say I neglected him for a while afterwards. After all, I didn't think it would survive. He ended up in the furthest corner of my garden, in a container that was way too small, with his long vines all twined.

... Or Not?
Two treatments with a neem oil spray later, it looked a whole lot better. In fact, he looked so good again, that I decided he deserved his place in my garden again.

Crossing My Fingers
Chinese Yam - AKA cinnamon vine - actually belongs in the ground. But since the soil in our garden is too poor and toxic to grow things in, I gave him the highest container I could find. It ain't by far big enough to give him a chance to grow his enormous edible tubers to the size they are supposed to grow, but I hope I can get him to flower and spread his famous cinnamon scent through the garden.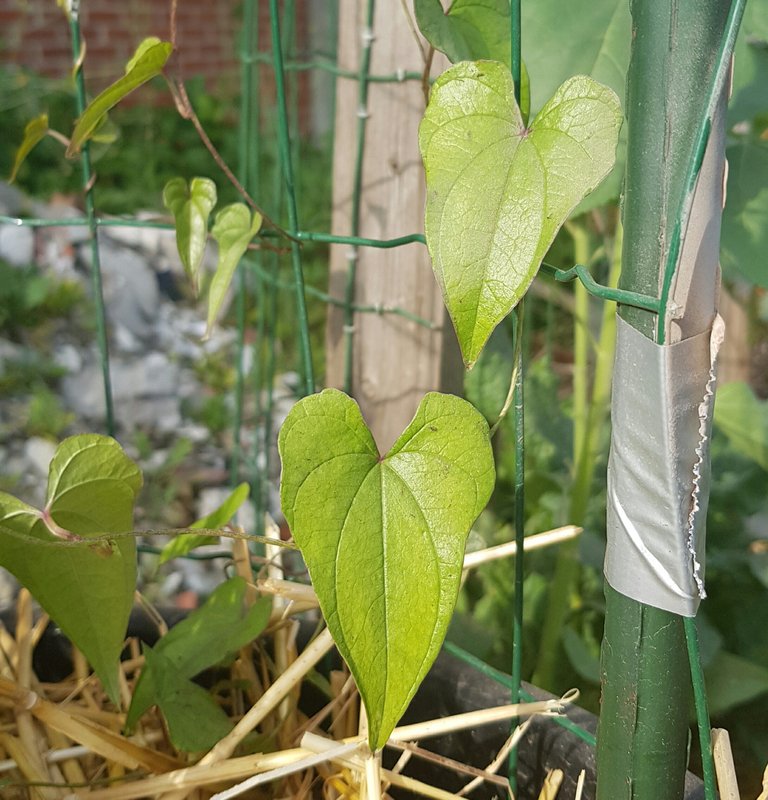 He's still very young, so patience and care will be the keys. I truly hope I get the chance to see it mature and lighten up my garden with his beautiful, hart-shaped leaves.
Even though the unidentified disease is more or less under control for now, it is still around. It could just as well have destroyed everything by the time I get up tomorrow.
So I cross my fingers and hope for the best..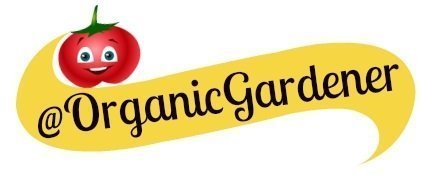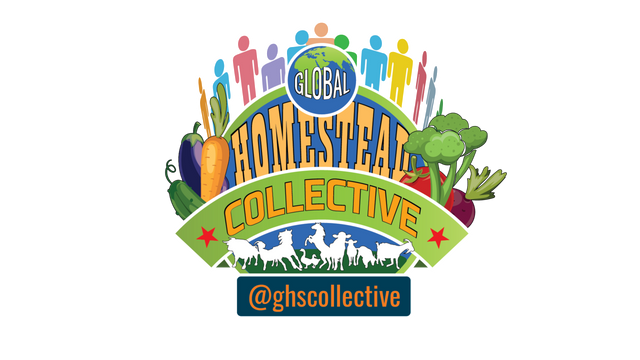 Join Us On Discord. https://discord.gg/hPJs5Rb


Posted from Instagram via Share2Steem
---
---