Below is a video showing how I use the Alaskan sawmill to cut the tops of our cabin wall logs perfectly flush and level with one another.
See how great I am at shooting video?😂🤣 That is why all my stuff is primarily just blogs. I can barely operate my camera at times,let alone use it like a professional. @samstonehill would be laughing at my attempts to be a videographer.🤣😂
But I have fun while I'm recording and while I'm working, so I know he would be happy to see that.
I don't have much to add other then the above as it's been a slow couple days at the homestead. But we are prepped and ready to start building the roof, so stay tuned for those updates. We managed to get a couple of boards in place, but the final fastening isn't even finished yet.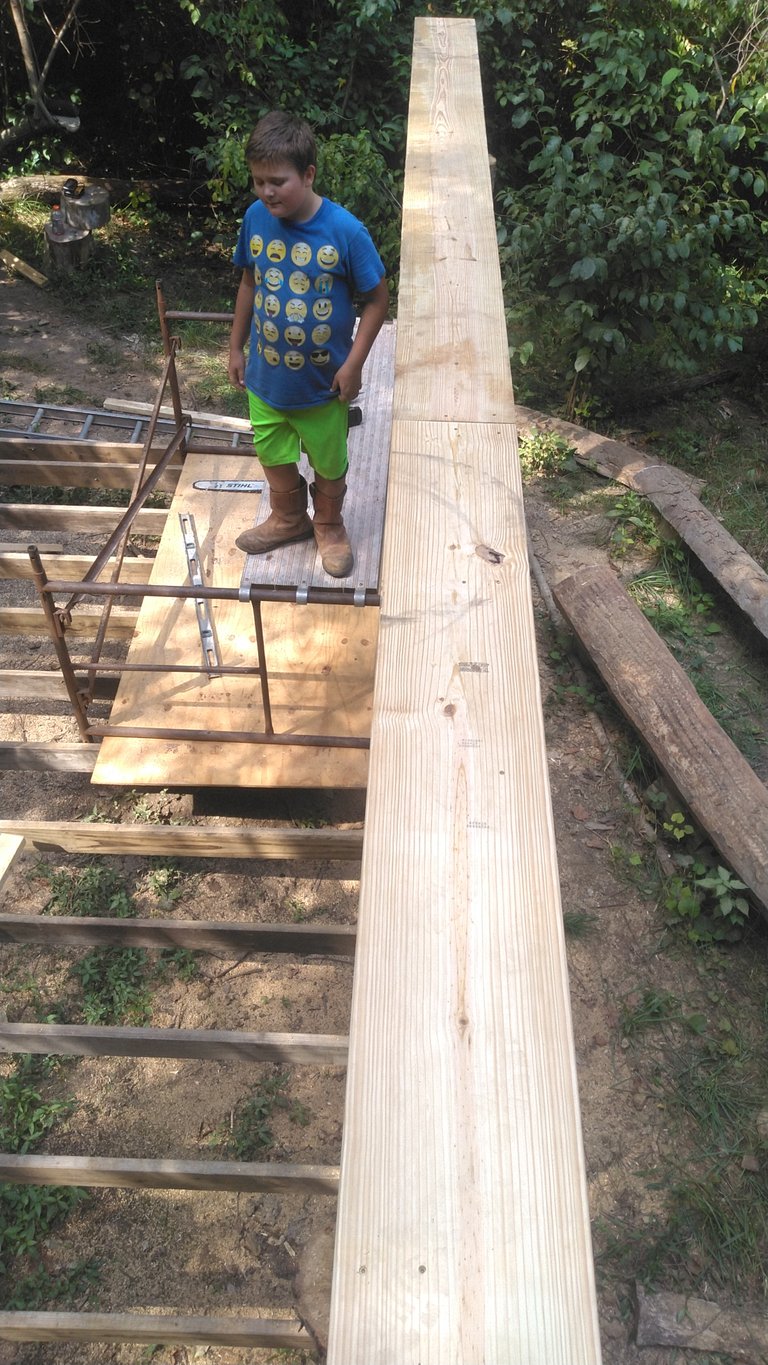 *A view from the top.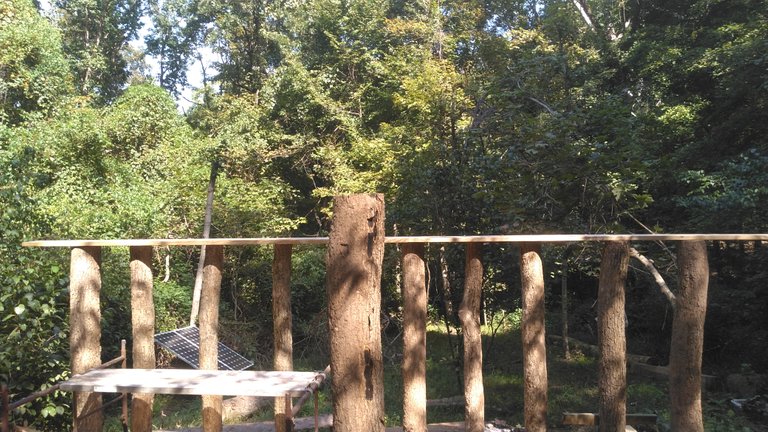 *One from the side.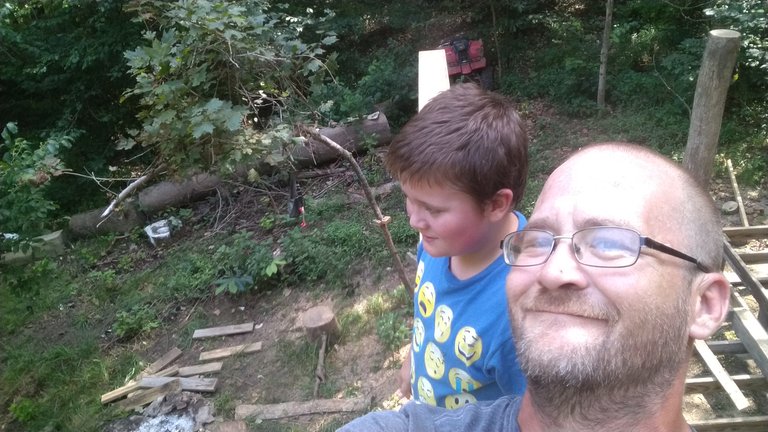 *And one of my son and me in full selfie mode.🤣😂
---
---
---
Have an amazing day everyone. Take a minute to tell your friends and family you love them...for tomorrow is never guaranteed. And thanks a million for stopping by. If you enjoyed being here, please show your support by hitting the upvote button. Or even better, leave me a comment below so we can chat. To our supporters, thanks again as always for all you great folks do. I wish I could find the words to tell you all how much you each mean to us. Our life would be a lot more trying without all the great love and support we receive. 🤗🤗🤗
---
---
---
All photos and videos are my own taken with my Kyocera phone.