WITH A LITTLE HELP FROM SOME FRIENDS
We got serious about getting some boards on the cabin. A total of six boards, all 12 feet(4 meters) long and 12 inches(.3 meters) wide....and heavy.😁😁 So the help was appreciated.(Especially after doing just 2 but myself)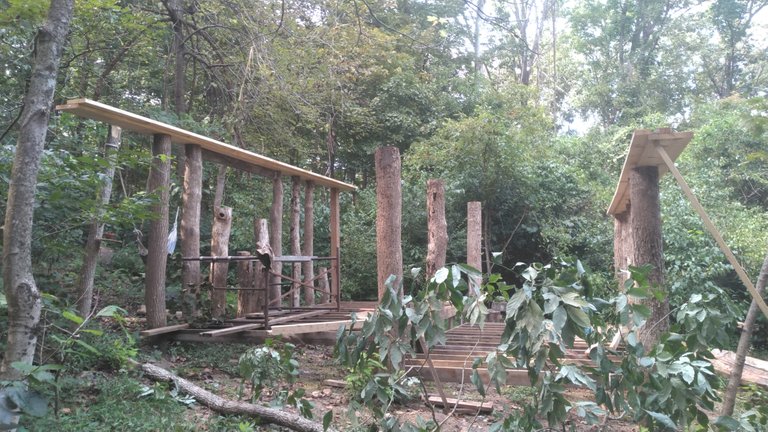 That's what it looked like at the end of the day...but truthfully, that wasn't even the highlight of my day. Today my boy, Evan, started building his first clubhouse.(With minimal help help from me to ensure safety.)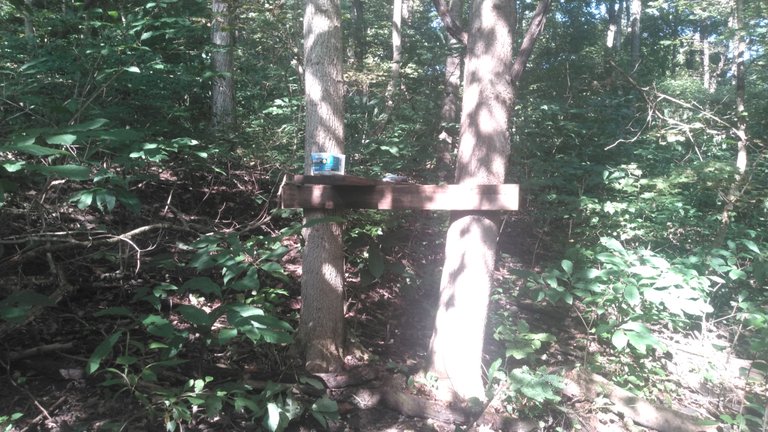 ---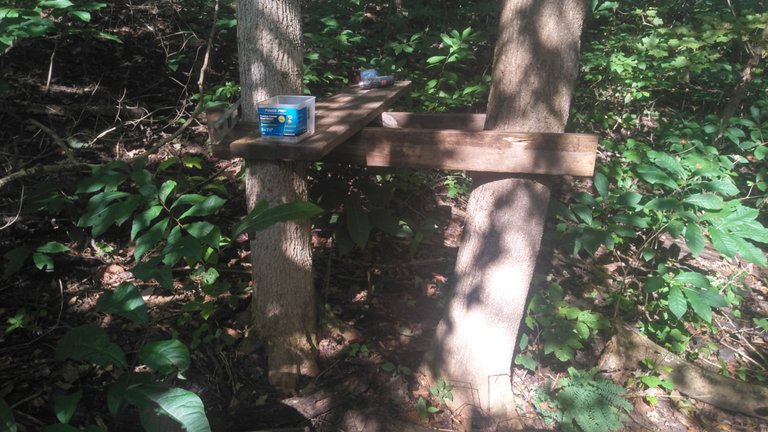 That was near the beginning of the day when he got started. And after just a few hours of hard work he had his ladder up and floor installed.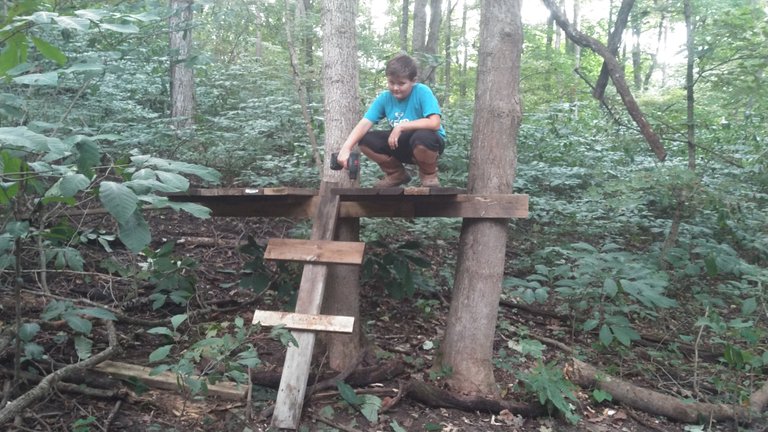 Unfortunately I was so busy working on the cabin(and he was so fast working on his clubhouse) I missed my opportunity to get a picture of him working...so I told him, "grab the drill and go back up there and pretend your putting a screw in so I can take your picture.".......scroll back up and take a look at his facial expression.🤣😂🤣
WARM APPLE PIE FOR A REWARD
At the end of the day we decided to make a couple apple pies to enjoy with some ice cream as a reward for all the hard work we did today.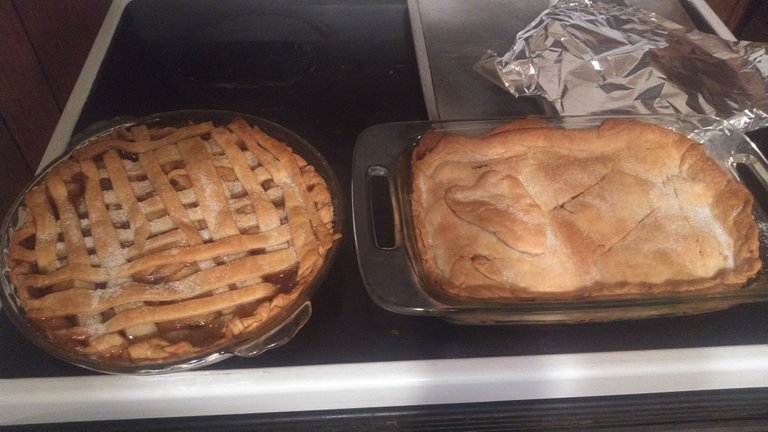 *Katie's is on the left, mine on the right. I think hers looks nicer, but I love the heart on mine.😁
But, I am going to go now, as these pies are calling out to me..."Johndoer....eat us, we are delicious!!!"🤣😂🤣
Thanks for coming along as we slowly progress toward a life of freedom and self-sufficiency. We love you all and truly appreciate everyone's kindness and support.🤗🤗🤗
---
---
---
All photos are my own, taken with my Kyocera phone.