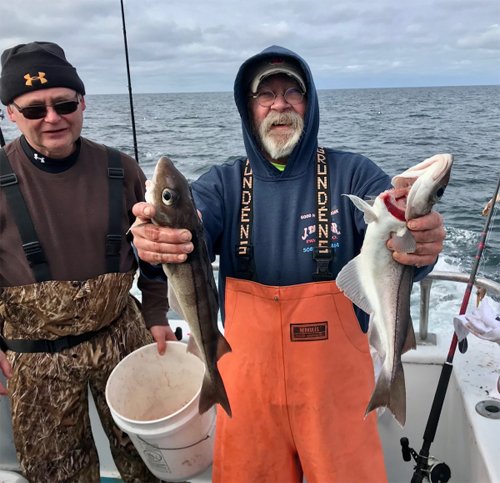 He finally got out fishing on Tuesday. This photo was taken by his fishing friend. He was delighted that the friend decided to go with him. They've not fished together for quite a while.
He got his limit of haddock and didn't catch anything else, like redfish or pollock. He kept fishing and put the keepers in a bucket for those unlucky fishermen on board.
We now have plenty of haddock for the year, so he doled out his catch to the librarian, the neighbor with the puppy, and a neighbor who always thanks him profusely for the fish. (Some of the people he has given to don't thank him….) And we had a simply delicious fish dinner that he cooked. Some will go to my helper friend on Thursday.
He says going fishing is taking a mental health day. What do you think?