Hey everyone, when all else fails eat a yellow Carolina Reaper? NOT! I purchased these 6 months odd ago from a mate, he sold me yellow as well as Red Carolina Reaper seeds, he did say upon doing so that the yellow ones looked quiet different to the red ones however!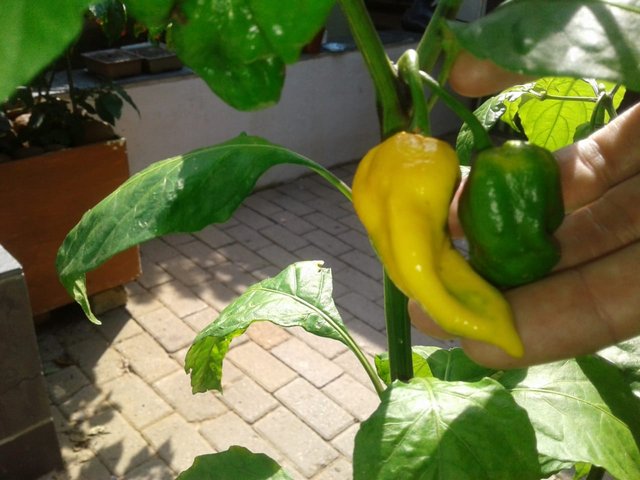 I wasn't too sure what he meant to be honest. I am actually still not too sure actually, are these Yellow Carolina Reaper Peppers? I sent him these pics and to date, to no avail!
If you are familiar with Chilli Pepper's you will know that by the shape and leaf form that they are certainly super hots, whether they are indeed Yellow Reapers still to be ascertained!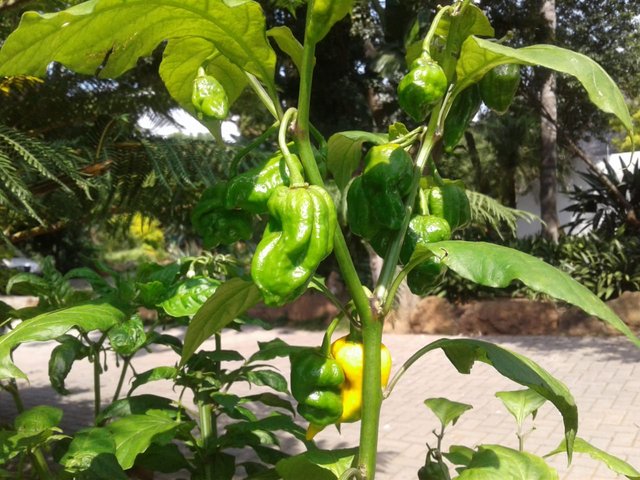 I also at the time purchased Moruga Scorpions, Halapeno's and a few others, based on that I am guessing these may also be Moruga's!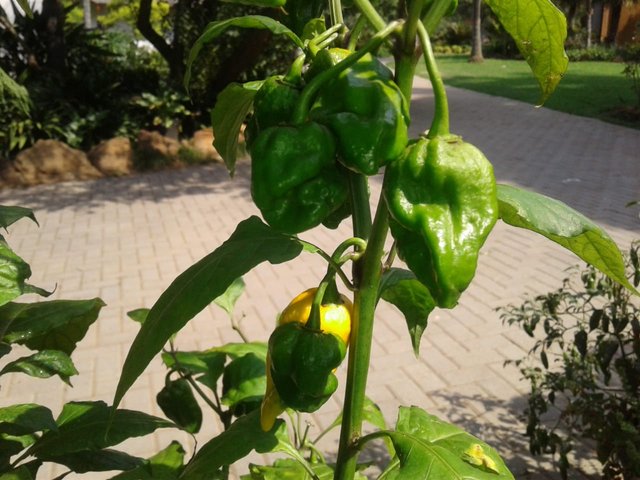 Extremely pretty plant never the less and gorgeous fruit indeed, I currently have around 15 different chilli species in my garden and they are all magnificent and make incredibly good sauce, so healthy too.
How cool is this pic with the 'flame' Palm frond backdrop, entrance to my house?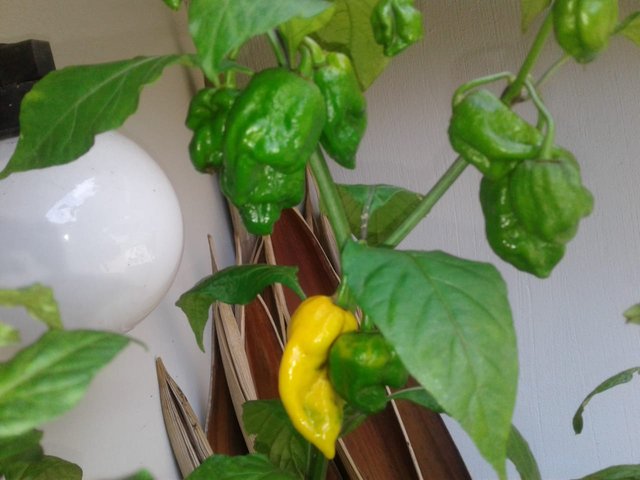 Nature the incredible. I trust you have a super cool week.
Cheer$;)
PS: What on Earth is up with Crypto not pretty the last few days? ;)