Lessons learned
We lost most of our hens this summer due to a daytime raid on the run when a predator pulled out two fence staples. I don't know the culprit since I captured a raccoon, fox, and opossum on a motion-detecting camera the following nights.
Late summer recovery plan
I got a deal on 8 Barred Rock pullets this week at a local feed store. I wouldn't typically start chicks at this time since they will approach egg laying age in the winter. Though it is much warmer here than other places, the egg production will still be very reduced during the winter months meaning I will have more months of feed input without a return on eggs. But I wanted to show my kids that when you have a setback you can rise again.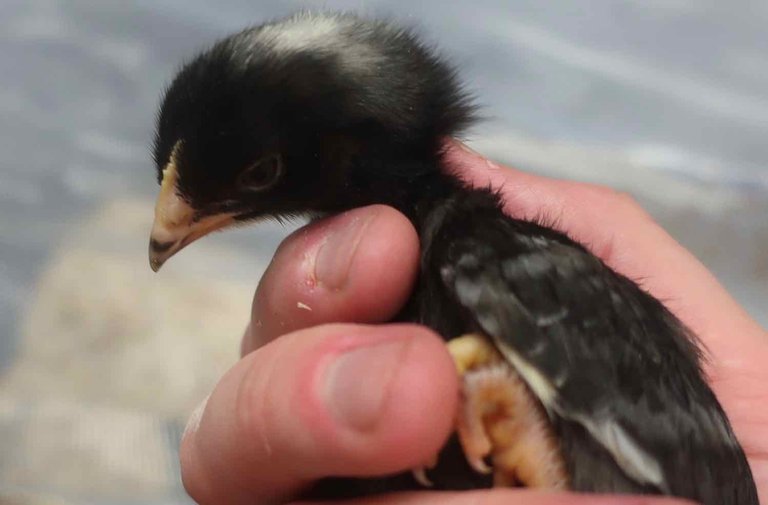 The Barred Rock chicks are playful and friendly already
Caring for chicks: The first month
You require:
brooder: this is a fancy word for a box where the chicks live. I use a cardboard box for the first few days of life and then move them to an old plastic storage tote.

pine shavings

crumble feed: I am using non-medicated but have used medicated in the past which is supposed to help prevent coccidiosis, a common intestinal disease.

water: I use a plastic lid to a coffee can for the first couple days (to ensure chicks can't drown) and then move to a deeper container. I notice that the chicks now are drinking water a lot more than those hatched in the early spring.

a heat source: I have only turned on a heat lamp one day since it so warm. In the spring, I run it all the time and move it up about an inch week depending on the weather.

Our set up. In the next few days, I will screw a mason jaw into the waterer to provide gravity watering.
You need to:
check them frequently, especially in the first few days. Make sure they especially have enough water and seem ok. In the first few days, I check the chicks' bottoms to make sure they are not suffering from "pasty butt" which is when stool gets stuck to the feathers and won't come up.

keep the pine shavings dry and change frequently

make sure the temperature is ok. If the chicks are huddled very tightly together and won't respond, they are probably too cold. If they are pressed in the corners of the brooder as far away from the heat source as possible, they are too hot. I don't use a thermometer as I can read my chicks but you may want to get one.
Transitioning from the brooder
We need to build a new coop. My old one is a repurposed dog house made of MDF plywood, and it is beginning to rot. The new one is going to be the Alcatraz of coops. I am also going to place it near the house, rather than >200 yards away. Come winter, we will also mitigate some of the depredation risk through targeted harvest. I could get a depredation permit for out of season harvest but it feels very wasteful when the pelt would not be prime and thus not useful. We don't take animals unless we can maximize their use.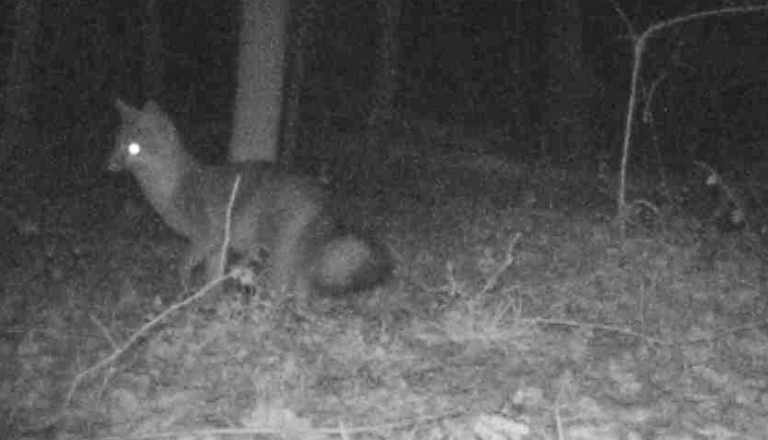 A beautiful red fox skulking around the coop
Learning our way together
We originally started chickens to give my older children an opportunity to build independence, care for animals, and a sense of self-reliance. Despite setbacks this year, we have met this goal and I look forward to taking care of this new brood as a family.