There is a saying in Montesorri "Follow the child." If I did this with my children, I would follow them until two of the boys were wet, frostbitten, and wailing on each other with sticks. Every child has a different temperament with different needs. With my older children, I have to keep them focused on task to task with only short windows of unstructured play. I know this is an uncool thing to say, but they do best with structure and goal-oriented tasks. I started formal homeschool today with with them, and I tried to incorporate an ordered daily schedule with interactive learning on the farm.
Learning as doing
This morning, we watered the beet and carrot seeds and onion sets and fed the chickens. We finally got around to pruning the three year old apple trees. In the afternoon, we planted half our seed potatoes. For this row, I had used the sheet composting method in the winter with chicken litter capping the cardboard. The soil looks simply beautiful. I gently turned it over with a shovel, and frequently I could see five earthworms in a plot of dirt the size of my fist. Tons of well-rotted organic matter, not too clumpy, and with good drainage.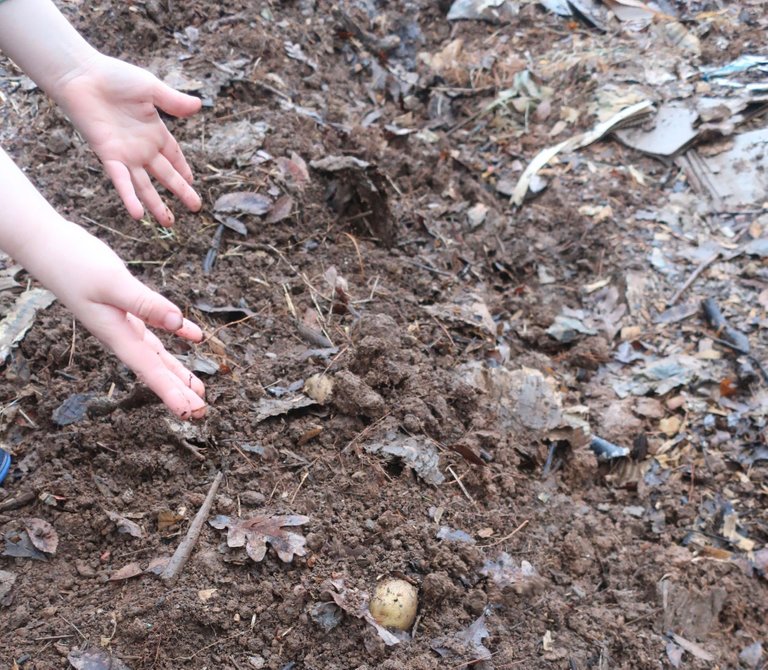 Resilience
Sparked by the potatoes, I talked to them about the story of my family coming to the USA. When a monoculture failed, my ancestors' system of subsistence farming collapsed due to social injustices and the blight. Their parents sent the youngest daughter to New York where she worked until she earned enough money to arrange for each member to individually sail from Ireland to the US.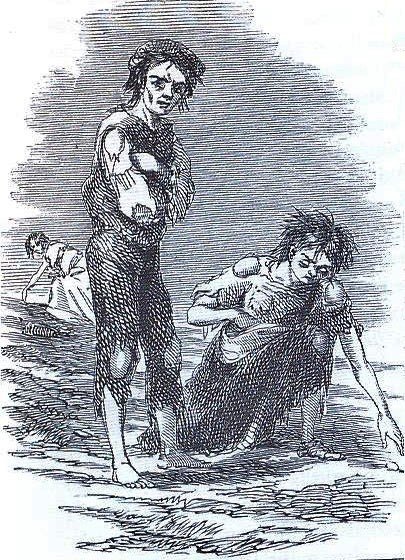 credit
What resilience it must have to be her. Imagine waking up to a rapidly declining future, undertaking a necessary exodus, and adapting to a new land. In these uncertain and shifting times, how can we cultivate this strength and resilience in our communities? I don't have any wisdom here except to do what my ancestors did more than 100 years ago. I'll pick up my shovel and dig.
Happy St. Patrick's day. Apostle of Ireland, ora pro nobis.