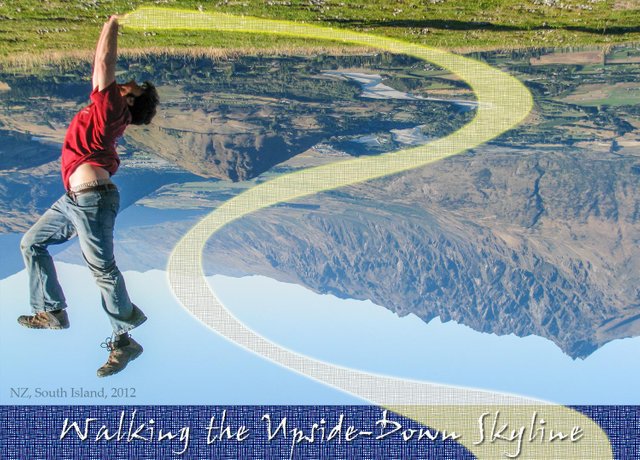 A month ago I posted about my desire to work on the land, with animals, on sustainable projects etc. I received positive and encouraging feedback and a number of excellent suggestions. This is a follow-up post with an update as to how things have developed.
I'm listing some of the links I received by way of suggestions below as they are very good resources:
wwoof.net
thepoosh.org
www.freecampsites.net
www.workaway.info
www.helpx.net/index.asp
WWOOF:
I paid the £20 fee and signed up for WorldWide Opportunities on Organic Farms (wwoof.org.uk). This lists over 500 places in the UK alone where one can volunteer in exchange for board, lodging and an education in how the Great Outdoors works. Browsing through, I came across a listing that I really liked and was seriously considering. Located in the SW of Wales, the description was attractive and the tone welcoming:
"We've fallen in love and bought our farm in 2018. It is located in a beautiful little valley, with its own stream, forest, with closest beach 4.5 miles away and not far from the picturesque town of Cardigan. Our location is truly in the middle of nowhere - we only have one close neighbour and there is no public transport in close proximity to the farm. Main farmhouse was built in 1805 but first mentioning of the farm was in documents from 1605 so be prepared to meet some rather ancient ghosts!"

"We've only started our "farming" adventure so there is a lot to do and learn! Our goal is to be as independent and sustainable as possible. So far we have our own source of water, little orchard, vegetable plots and six lovely chickens. The biggest job ahead of us is to prepare and clear the land so we can create bigger orchard, use it to grow more vegetables and fruits and in the future use it to home more animals. We also would like to recreate old ponds so one of the jobs is to clear and redirect the stream. Currently big part of our fields is used to grow grass and this year, hopefully at the end of June, we will be collecting our second lot of hay. It is hard but very satisfying job and we would very much appreciate a helpful pair of hands in this period."

"We are a small family of two humans, a large lurcher puppy, two cats and six chickens, but we have plenty of room and heart to welcome and host whoever would like to come and visit."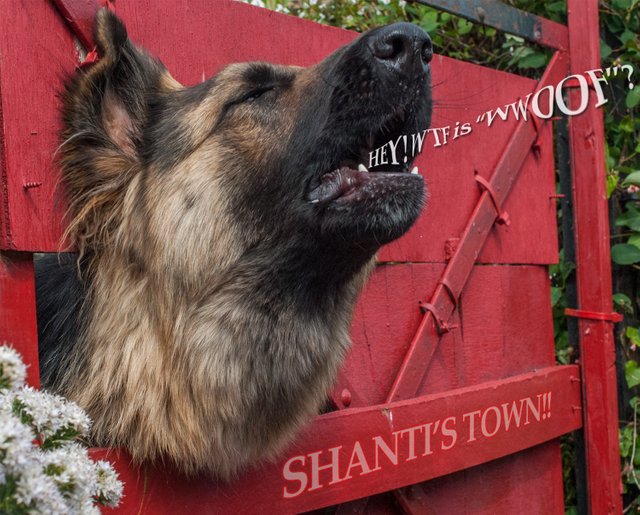 However, something else was to come up instead and 'save' me from a period of picturesque-internetlessness in the rural backwaters of Wales. I would've been completely cut off from the blockchain had I gone!
....no BARK after all:
My sister (@tigerrkg) forwarded my post (linked above and here) to a friend, D. D got in touch with me and after a short email ping-pong, I had a Skype meeting with her and her partner, S.
D and S have a 6 - 7 acre setup in the hills overlooking the Algarve coast, in SW Portugal. They are renovating some old buildings to turn into a retreat center with a focus on healing. The land has three sources of fresh water and they grow much of their own food. D & S moved to the area just under two years ago, drawn as they were to settle there after their own many wanderings and adventures.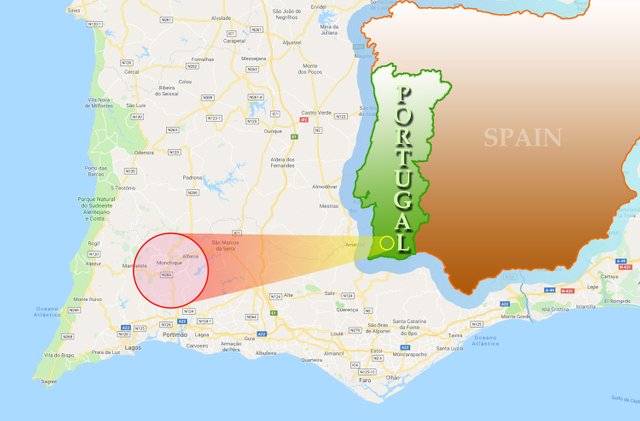 Our meeting went very well. I felt an ease of communication and an alignment of spiritual / esoteric principles and values. It ended with a warm and open-armed invitation for me to visit and volunteer for a spell. I in turn stated that I would set my definite sights on going over around the time of the Autumn Equinox, approximately mid-late September.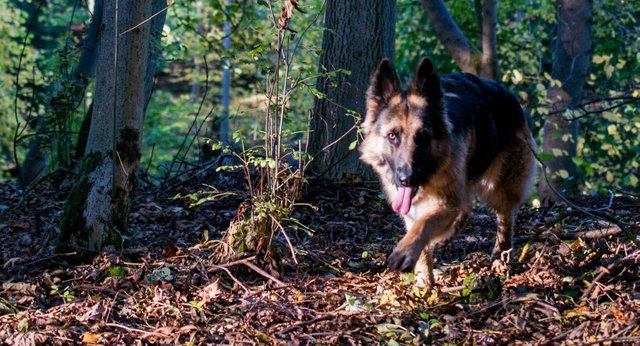 After the uncertainty of stepping out into the unknown, handing and receiving notices for job and accommodation, I now have something concrete in front of me. More than simply having something concrete, I have the satisfaction of knowing this is something that I really want to do. It is aligned with my intentions (1) no longer to exchange my time and energy for activities I feel reluctant / forced to do (most 'working for money' activity) (2) not to move anywhere that has less access to Nature than I currently enjoy (and it is relatively a lot for an Urbanite :).
I am sad at leaving Shanti, who has been my go-to friend and confidant ever since she came to live here 21/2 years ago, so significant in my life that she even has her own section on my blogMAP. I experienced a lot of grief and sorrow after I received the "move out" call. Shanti herself was fully aware of the situation and comforted me. I received more displays of affection than usual and for a week or so she started spending every available moment with me, including sleeping at my feet or the side of my on-floor futon-mattress at night. I hope there may yet be another opportunity for me to share playful living space with Princess Shanti in the future 🙏!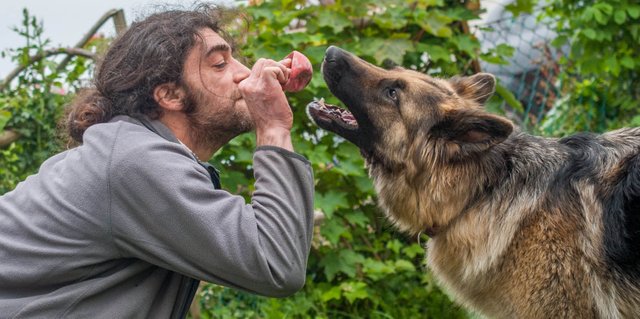 In the time that I have had to absorb the comfortable feeling of having something pleasant to look forward to, I've been sorting through my stuff and deciding what to let go of. I don't have a lot - everything fits into my small room and I intend giving half of it away. The rest I will store at a friend's, with a box or two in the garden shed at mum's.
I won't be taking much with me to Portugal: camera, laptop, sleeping bag, clothes, a few (note)books and personal props. I intend to keep blogging about the experience, perhaps even introducing people to the blockchain revolution if there is any interest. The weather in the Algarve is mild: approx. 10o - 30oC (50o - 80oF) and the property is situated at an elevation of 500+ meters, looking South to the sun and with views out to sea.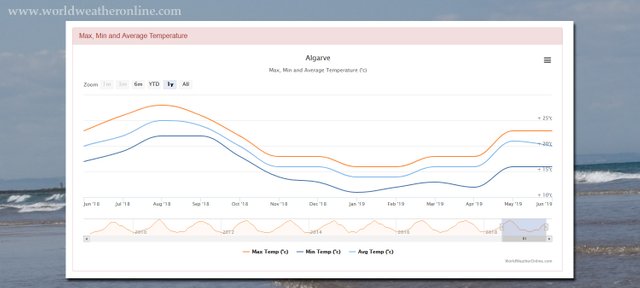 There are some other volunteers in residence and accommodation is tents or indoors, depending on the time of year I guess. There is a system of renewal every two weeks whereby both parties ask / answer the question "Do you wish this voluntary relationship to continue for another two weeks?" - Brilliant!
Organised communal activity ('work') takes place Mon - Fri for 6 hours per day, starting at 9 in the morning and with a break for lunch. Farming is done on terraces, a sight familiar to me from India and my childhood (boarding school!!) in the foothills of the Himalayas.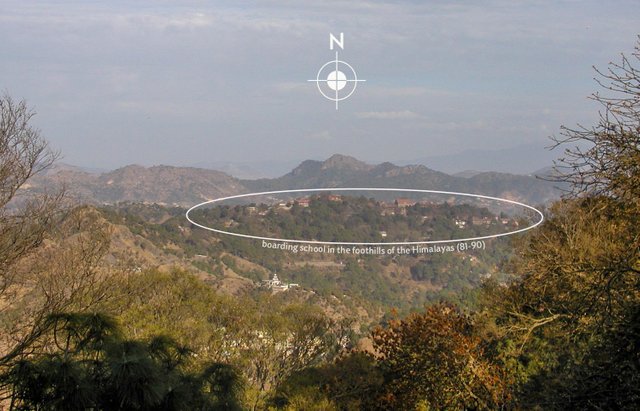 During our Skype meeting, D & S mentioned that there were various other communities in the area, each with their own angle and slant on alternative lifestyles. They encouraged me to explore around to see if any might interest me. This too is fantastic, for it gives me flexibility as well as backup. As S stated (and I agreed), both parties would know within a couple of days if the arrangement would work out mutually or not, no hard feelings.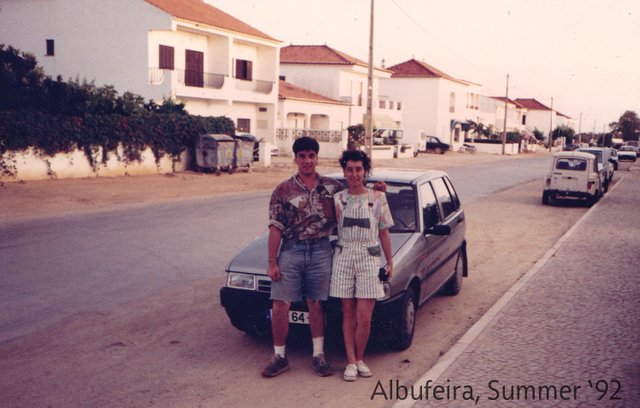 The Algarve is beautiful, and on S & D's farm there is Nature all around, above and below. I passed through coastal Algarve briefly in 1992 when hitch-hiking around the Mediterranean and actually spent my 20th birthday in Lagos. Living and working on the land will mean no longer being exposed to the draining energies of the rat-race Matrix, whose parasitic tentacles seem to penetrate even the most balanced of approaches - I shed no tears at this parting :). Instead, I will be learning, creating, discovering, sharing what I know/have learnt ... much more.... a sense of freedom and liberation. Full self-sufficiency will follow with the lunification of crypto ;).
This has all happily conspired in smooth and painless steps. I'm very pleased with developments and am grateful to S, D and my sister; and all the people who have contributed with comments and good wishes, as well as to the enigmatic dynamics of Life and the Universe that have brought this about in blasts of benign synchronicity!
I also acknowledge myself, for taking a step over the edge and finding rock-solidity rather than empty air under my feet!
Thanks for reading 🔆