Ah... I ache ALL OVER. Spring is damn hard on the body!! Digging, weeding, mulching, sowing, organising - a bath at the end of the day is a blessing, I tell you! I do love Spring though - it's such a time of abundance. I was very thrilled to see the artichokes forming. They're worth between $2 and $4 AUD so I feel I have a mini goldmine in a corner of my garden. I usually marinate them in olive oil and vinegar and herbs, and have them on toast - as much as I try to have enough for the year, they get eaten in a month! Their foliage is fabulous as well. I'm right into grey or silver foliage at the moment - lavender, white sage and a few natives provide good accents amongst the darker greens.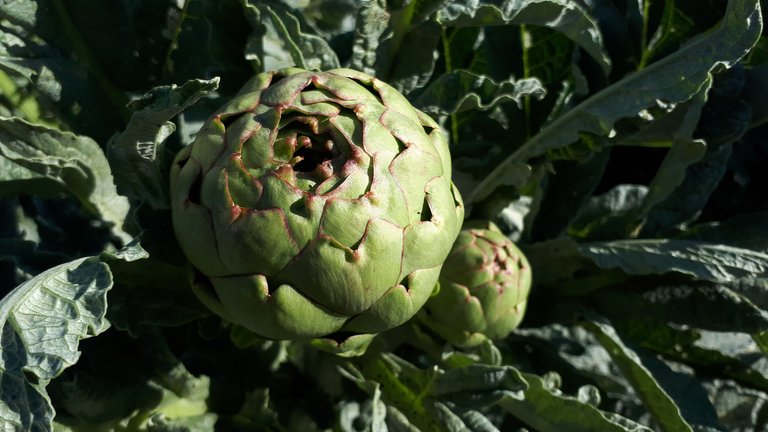 I also had a little garden experiment which failed, but there are no real failures, right? Everything is a learning experience. I was at my son's on the weekend for my birthday, and they've started a tiny little garden in their tiny weeny city back yard - it's like half a metre deep by four metres wide. However, there's brick paving down one side where the sun hits for a good part of the day, so I thought I'd make a wicking bed or two for them so they can grow lettuce, a capsicum, basil and a lebanese cucumber. Great idea - except gravel and soil will snap a thin plastic bucket.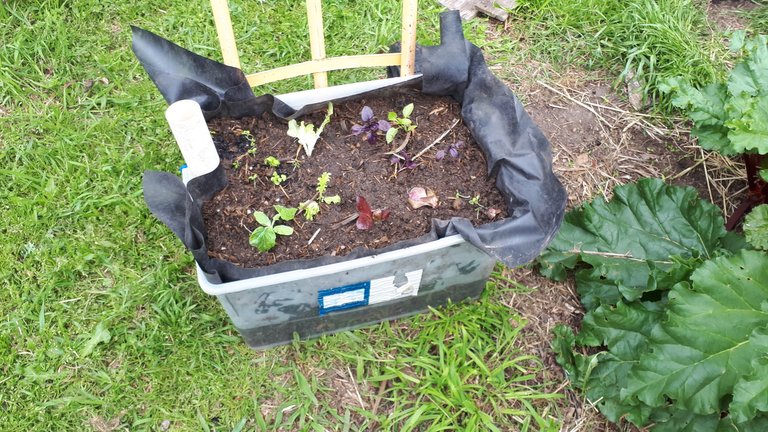 [20191013_172113.jpg
Never mind - I'm going to find a better, thicker bucket and just transfer it over. I also planted him a few tomatoes in big buckets that hubby brought home from the school garden - a cherry tomato called Ice, and a black krim. He's broke as anything at the moment so to grow a few vegies to supplement his meals is going to mean alot. I brought him up eggs, purple sprouting broccoli, silverbeet, chives, spring onion and some lettuce which he was rapt about, plus a big tub of limes that are falling off my tree. The lemons are also doing very well. I've been diligently squeezing them into ice cube trays for summer drinks, with little springs of mint. Mojitos and margheuritas, here we come!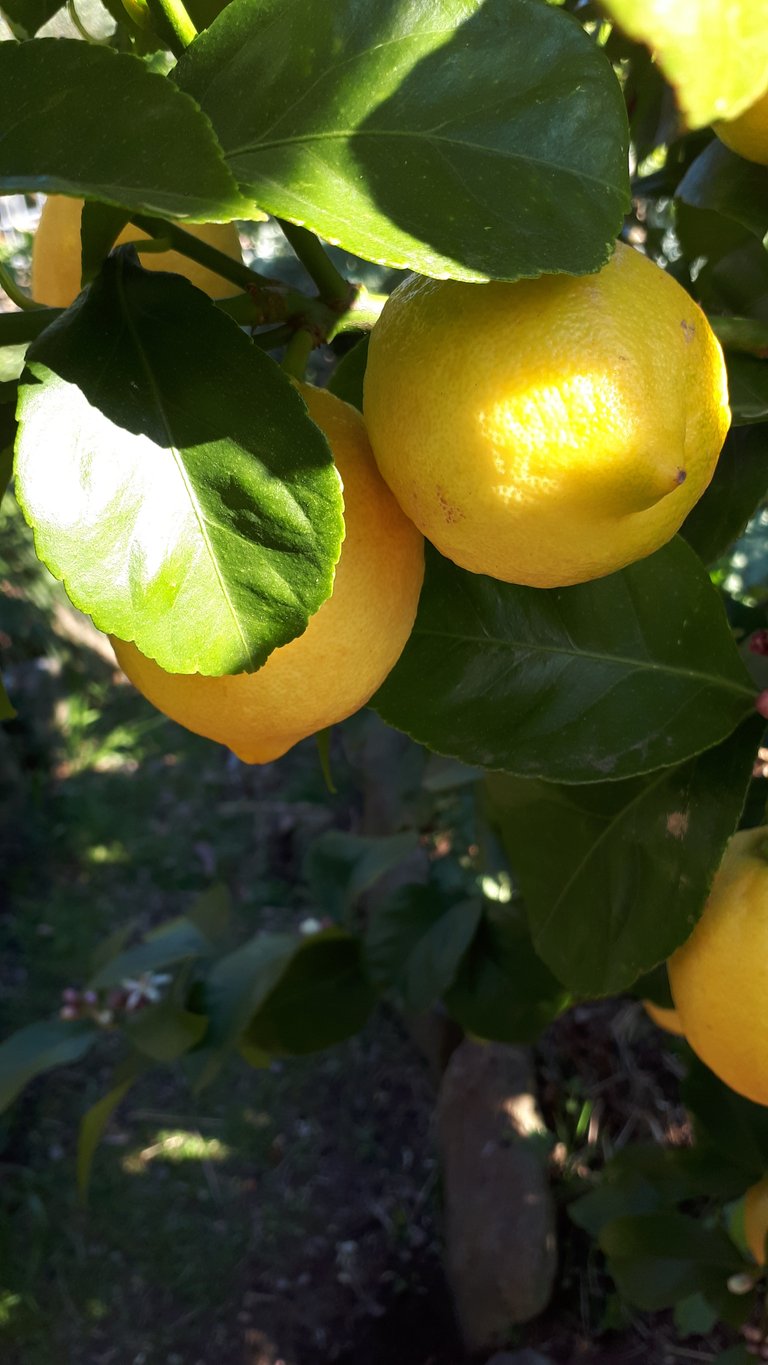 This year I'm growing MORE flowers too. The calendula is almost taking over - I pick at least ten blossoms every day to dry and it doesn't make a difference. I grab the seeds and throw them around the garden and they pop up everywhere. The beautiful irises are about to flower - @quochuy, how are yours going that I sent you? - and I've also planted strawflowers, cosmos and nigella. I've never been that huge on flowers, but I'm starting to see the appeal. I am dying for my echinacea to grow!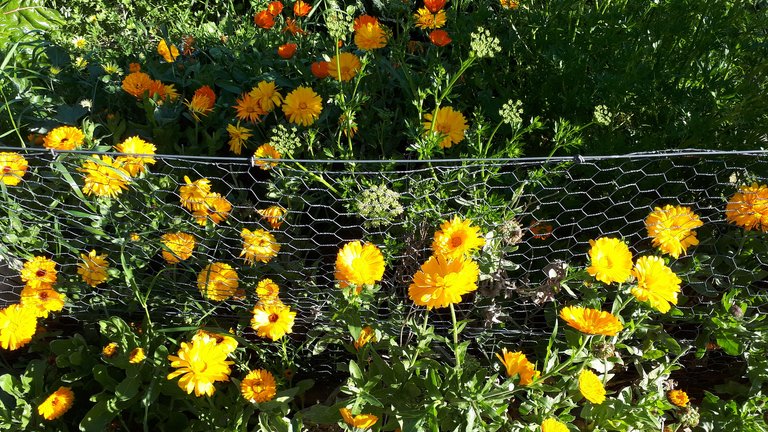 We also decided to extent the garden. Inspired by @wildhomesteading and other gardeners here, I'm going to do a lasagne method and let it sit until we come back from our travels, probably end of next Spring. By then the soil should be good to go. The new bed will wrap around the existing Japanese plum, a quince, and the mulberry tree I bought myself for my birthday. It was a bit expensive but I figure in a few years I can take cuttings and sell them - I'd only have to sell 7 to get my money back. People love mulberrys and elderberries!
I've also spent a good part of the weekend potting up seedlings to sell and barter at the upcoming community swap. I don't know how many will turn up and I've done my best to spread the word, including putting these posters up around town. Someone's got to start it, so I figure I need to make it worth people's while. So far I have about fifty small artichoke seedlings from a pack of expired seeds, vietnamese mint (both bunches and pots), eggs, bunches of mint and silverbeet, punnets of beetroot, silverbeet, and quite a few tomatoes of various varieties, and a few herbs. I'm nervous, but also looking forward to it at the same time.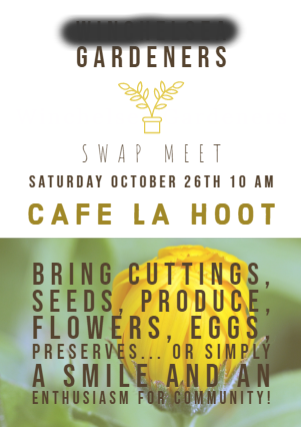 What projects - failed or otherwise - do you have going on in your gardens?