I found a John Deere Gator with a dump bed, used but in good shape.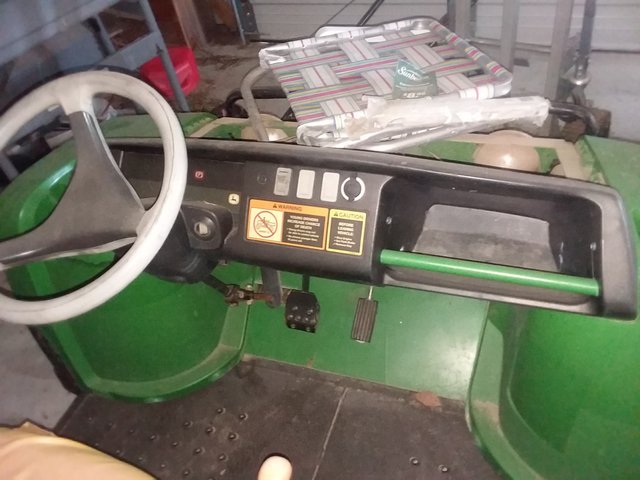 Even though it is running, I am rebuilding the carburetor, new shocks, a cab, and I will add a power kit to the dump bed.
Here it is with the dump bed raised.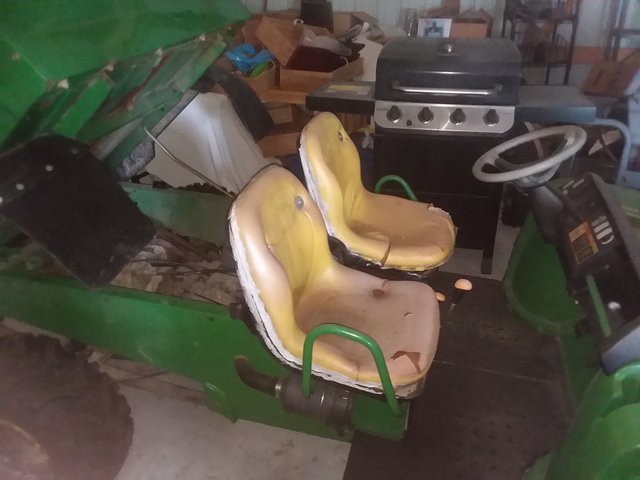 It has a Kawasaki engine that sounds pretty good. The starter is new, but I intend to paint the exhaust with black high temp barbecue paint, to stop corrosion.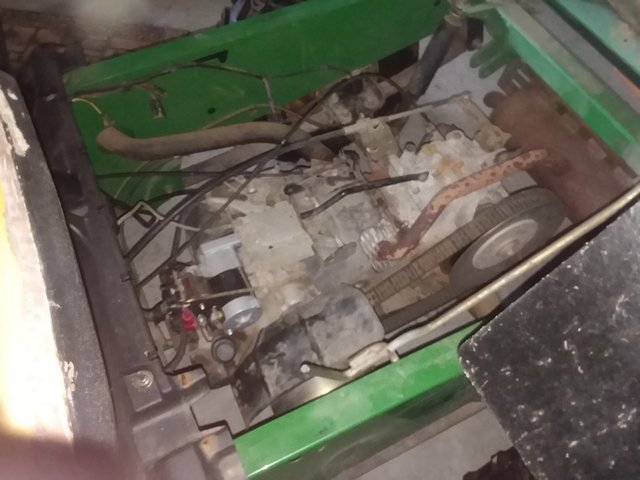 When I'm done I'll use this Gator as a small dump truck to move the dirt that I'm going to dig out, when I make the walipini greenhouse.
With a small backhoe I already bought I should be able to dig the entire Greenhouse structure out without ever touching the dirt.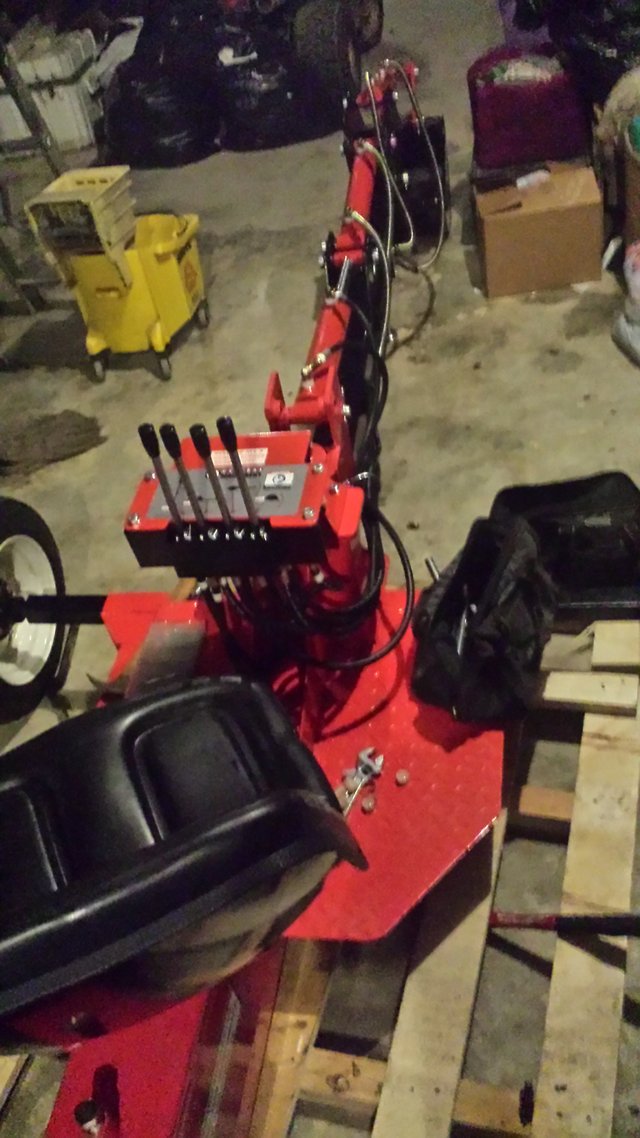 I think this will be a good combination, and should save me a lot of time; when I begin the actual build on the homestead. It should save my back too, because I need to move several thousand cubic feet of dirt for the walipini greenhouse.