A TRIP TO A HOMESTEADERS EVENT
Led to an amazingly good time. It was a small event put on by a group of traveling homesteaders. They simply wonder from town to town selling their homemade goods and teaching the ways of the land to the people. They had a lot of different talents and great ideas but...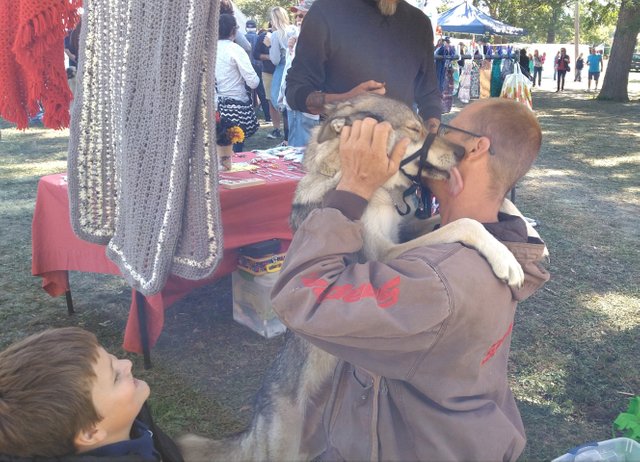 This guy was my favorite. He is a coyote and his name was Loki. He is 2 years old and still a technically a pup. The man who owned him bought him from a breeder near Springfield MO for three hundred dollars.
Of course Evan and I fell in love with him right away and spent about half our time there visiting him. It was also a lucky day for this pup as I was carrying some homemade deer jerky with me and was more then willing to share.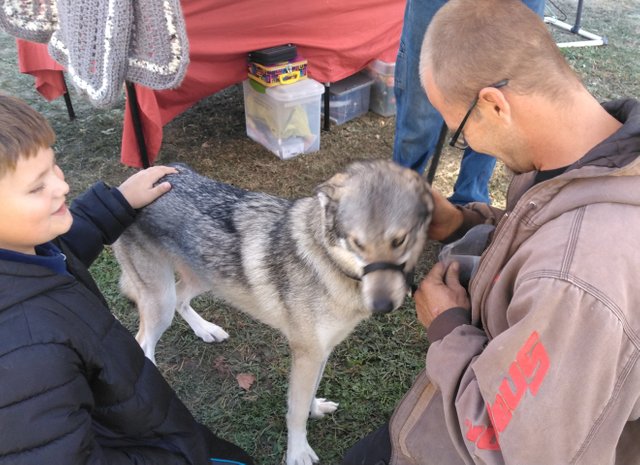 Once the jerky was out it took him about a half a second to become obsessed with it and kept his nose right at the bag. Politely though, without being the least bit forceful.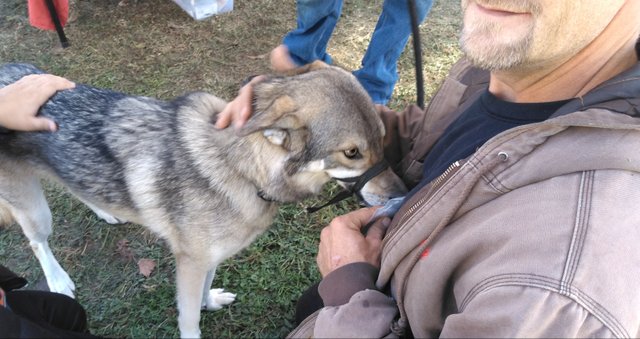 After sharing a quick bite, it was time for us to carry on. So with some goodbye hugs and kisses, we were on our way to further explore this traveling community.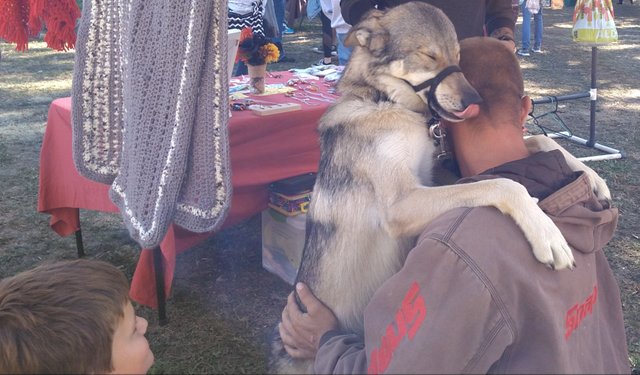 ---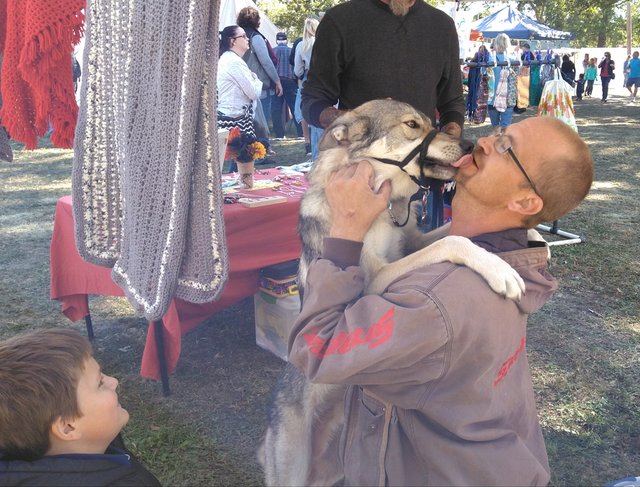 ---
---
The main thing that caught our eye was the making of candles. It is a very slow process. It starts with just a sting being dipped into a pot of melted wax. A little bit of the wax sticks to the string and cools off. Then you stick that in the wax again and SLOWLY the layers will build up until you have a candle. This is a great idea for a future DIY post and one that I believe would be a lot of fun.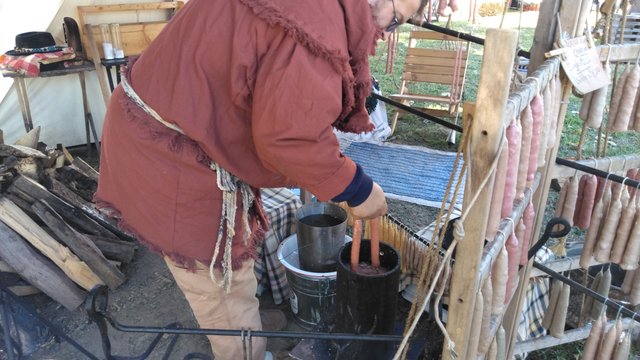 Another amazing aspect of the visit were the tents and teepees they lived in. The were all hand made and some were even painted up and looked absolutely beautiful.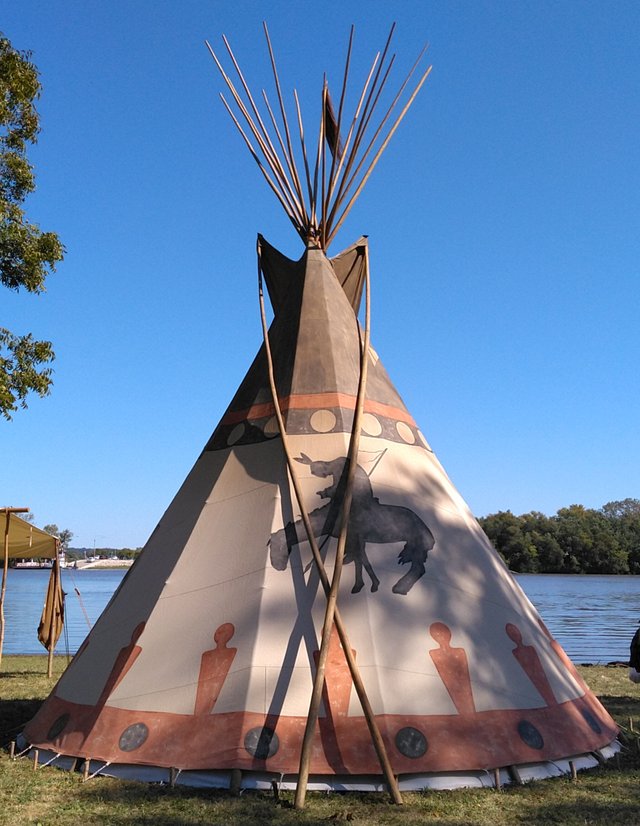 ---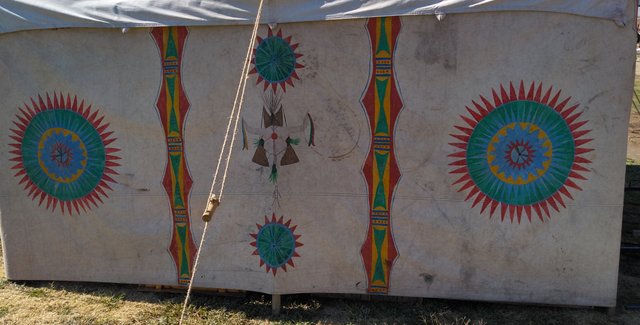 ---
This was a fun day for the family and one we won't forget. Thanks for coming along for the ride and we truly appreciate your continued companionship as we travel along this road called life.