THANK YOU SO MUCH DAD!!!
In my last post we lost our workhorse at the homestead. It was our 1981 Honda 185S three-wheeler. We had had her about ten years and supplied us a lot of fun and helped us achieve ton of work over the years. But alas, something in the engine or transmission locked up...
But then I got a phone call from my dad asking me to stop by. When I got there he said he was wanting to show me a four-wheeler he had....but then he told me he was wanting to give it to my family for free and I wanted to cry.( I didn't because that's not how it is with my dad and me.) I hadn't even told him yet about the three-wheeler breaking.
All I could think is that all the positive vibrations I give out have brought me this gift at the exact moment I needed it. And here it is the new workhorse for our homestead.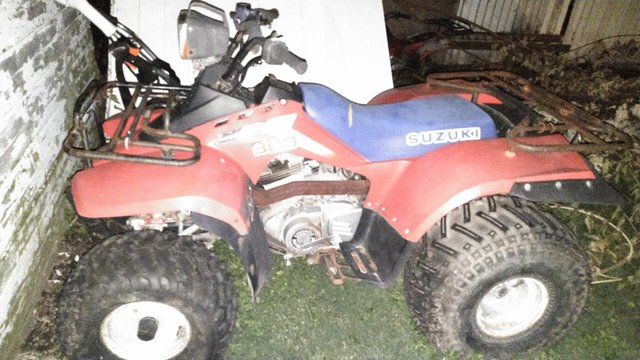 As much as I love our three-wheeler, this is quite a huge improvement. It has a 300 cc motor verses our previous 185. It will have a lot more power for our big jobs. Plus, because it's a four-wheeler, it will be safer for us to use. It will be more stable and easier to use on our rough trails.
And all that is great, but without my dad and his huge generous heart, we would not have it.
THANK YOU DAD, WE ALL LOVE YOU SO MUCH AND APPRECIATE YOU ALWAYS HELPING US.🤗🤗🤗