WE TAPPED THE SPRING THIS WEEKEND.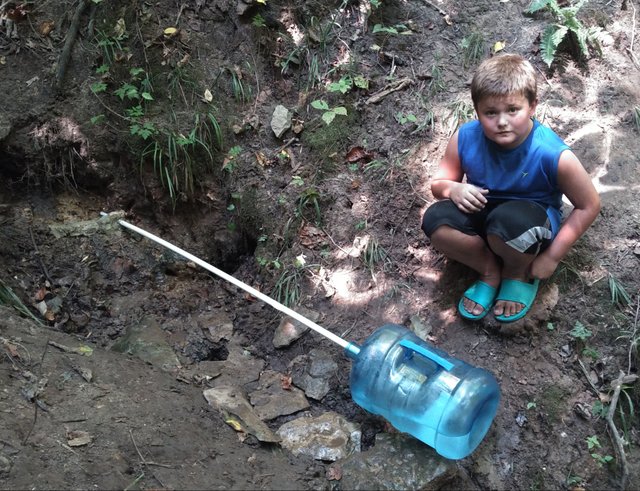 Before this huge improvement, filling water jugs was a difficult and time consuming task. It involved filling one small bottle at a time and emptying it into the larger container...very slow. Now, it pours out the end of our pipe,straight into any container.
HOW I TAPPED THE SPRING
It was relatively easy. I first took a five foot piece of half inch PVC pipe and drilled a few holes at the far end out the pipe. This will allow for as much water as possible to enter the pipe from any direction.
When we arrived at the spring, I began by digging the dirt back to gain better access to the main source of it.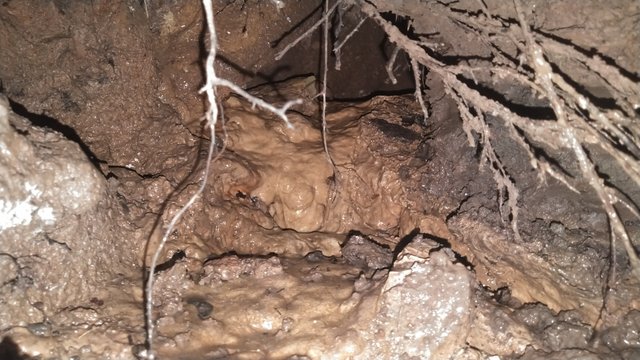 After clearing the entrance, I then poked my pipe into the whole every which way I could until I was receiving the largest amount of water from the pipe. After finding the sweet spot with maximum water flow, I walked a short distance to a place in the spring that has natural clay and grabbed a couple handfuls. I used this to build a small basin around the spring and pipe to allow for even better flow from the slight build up of water pressure.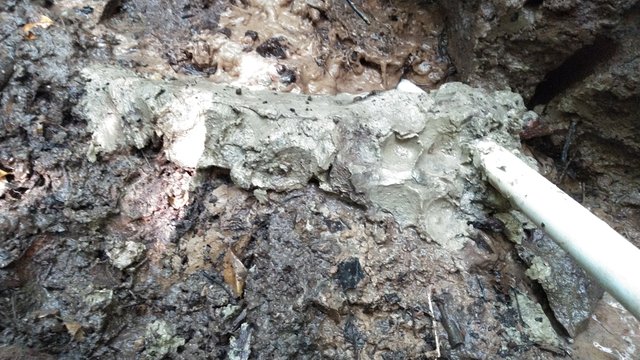 ---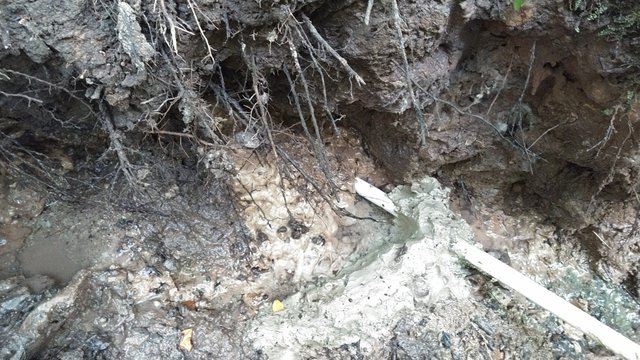 The end result is a beautiful flow of water delivering about 1 gallon(4 liters) per minute. This is even during our dry summer and expect it to be considerably more during spring and early summer.
---
TEEPEE V1.0 COMPLETED
This made Evan so happy as he has been wanting his own place to hang out. It started as a simple structure consisting of a few "tree poles"....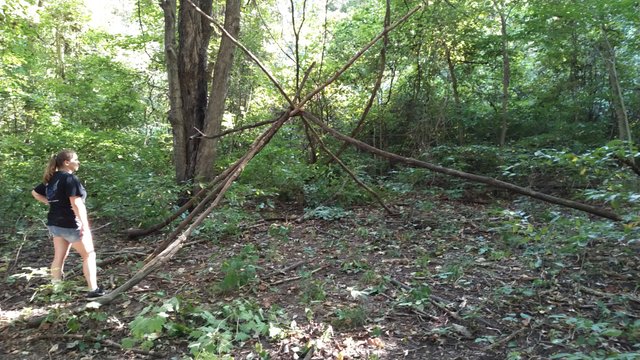 ---
Then the frame was wrapped with some cheap tarps I picked up from our local Farm and Home store. I didn't get enough to cover it entirely, so we will need another one or two tarps.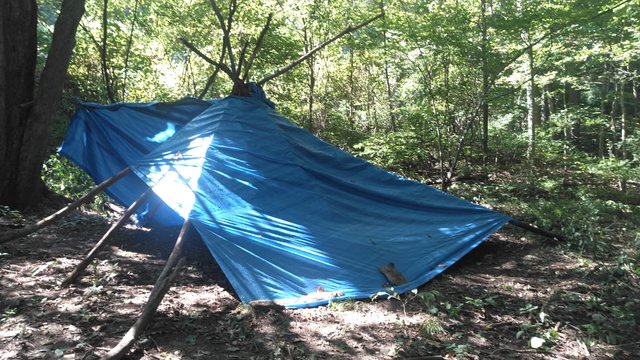 ---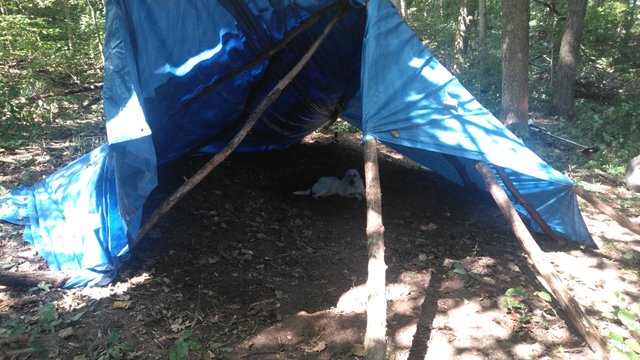 ---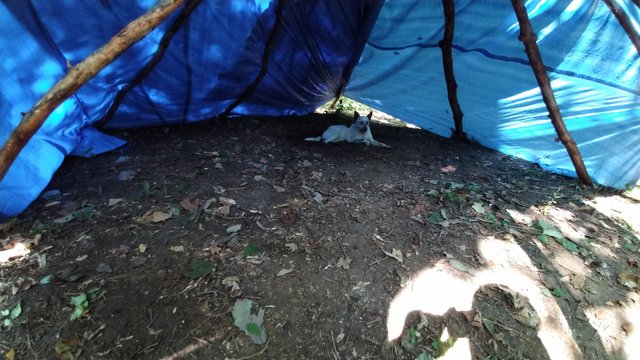 ---
It's total demensions are about 25 feet(9 meters) across and about 6 feet(2 meters) in the center. More then enough room for Evan his friends and the farm hounds.😁😁
---
---
HOMESTEAD HOMESCHOOLING
is going great also!! Here's a couple pictures of us reading his history book.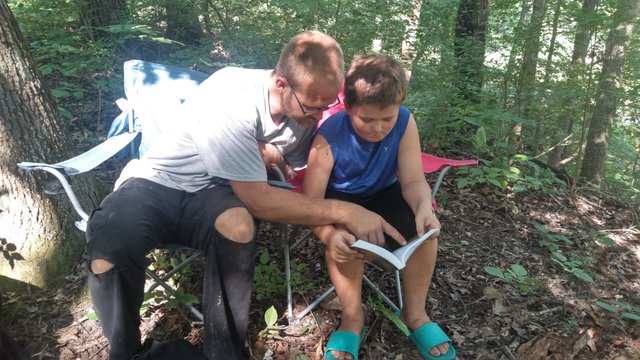 ---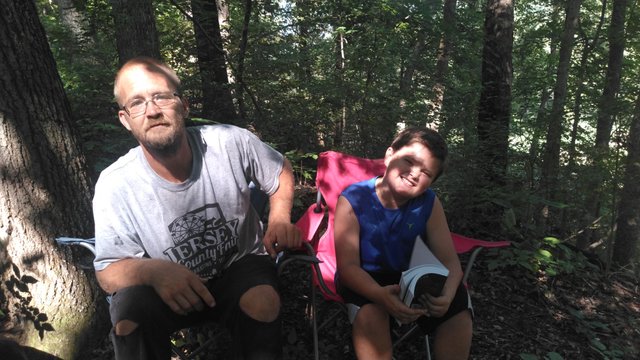 Thanks again everyone, for stopping in as I continually update our progress as we move toward making our new homestead a self sustaining dream. We love you all and with you each the best as we send our love your ways.
---
---
All pictures are my own, taken with my Kyocera phone.