WHILE TODAY WAS A VERY BUSY DAY
I still managed to get a few planks milled from one of our downed Sycamore trees and get them put onto the storage shed.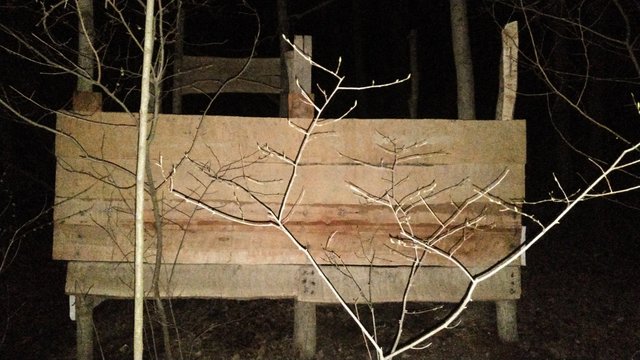 If you've been following along with us then you know that just a few days ago it looked like this...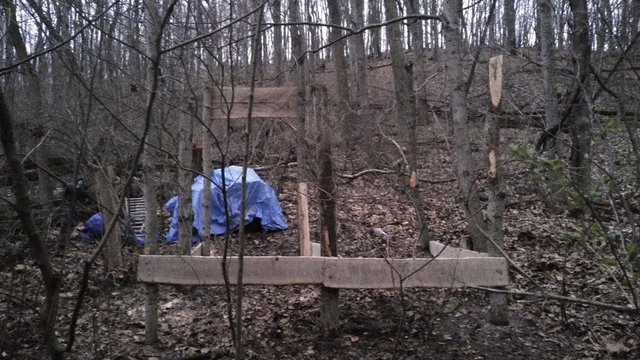 So, I believe it is coming along nicely. I am getting better every day at using my homemade sawmill. Today was the first day I milled offset slants of wood. It worked well the very first time, and I was able to mill four of them today.
THE WEATHER IS LOOKING GREAT
So I am hopeful, and believing that the shed will be finished by the end of the coming week. And that's an amazing deal, because as of right now, we have no buildings on the property, and so no way to store things safely. This leads to carrying a LOT of tools in and out of the woods each time. They also must be loaded and unloaded at home each trip...this shed will also store all the components needed for our solar panel array.
SO I'M SUPER EXCITED THAT IT'S COMING ALONG SO WELL!!!
---
---
---
SPRING IS SPRINGING!!!
Today's trip to the homestead also marked the first time I saw flowers blooming. I think we are safe from winter weather now. That makes me glad because as the Corona situation is so chaotic and I have no idea of what's coming next from it or the governments, it's nice to know there is an abundance of food ripening up in the forest.😀😀
I share with you all great folks some of the beauty I witnessed today...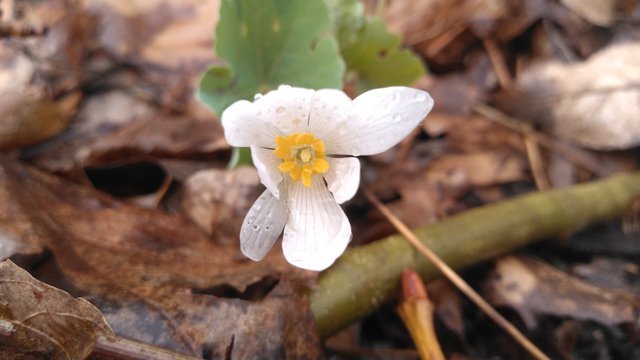 ---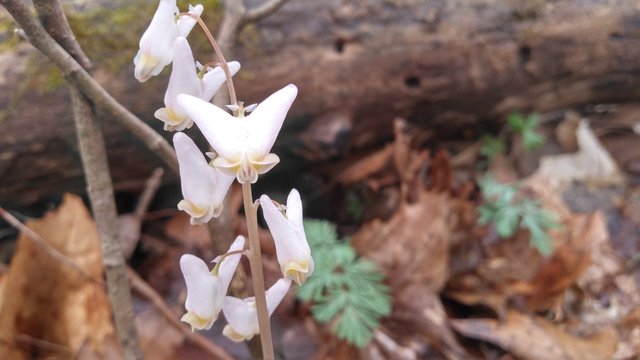 ---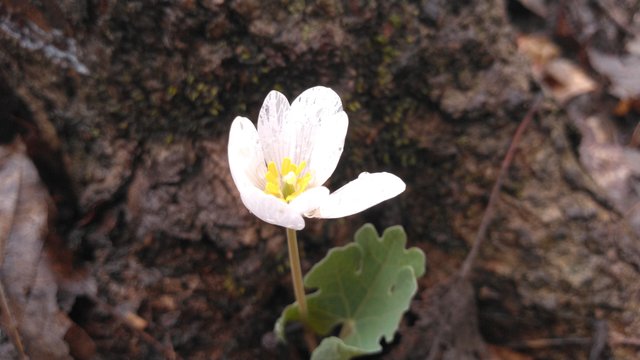 ---
Thanks for swinging through and following along on our journey to be self sufficient and in an amazing position to help the under-privledged in our community. I couldn't do it without each and everyone of yours love and support...thank you all so much.
---
*All pictures are my own taken with my Kyocera phone.