THIS WEEKEND EVAN TURNED 9!
So most all homesteading activities had ground to a halt to prepare for his party. He wanted to have the party at the farm and he decided on the games he wanted to play while there.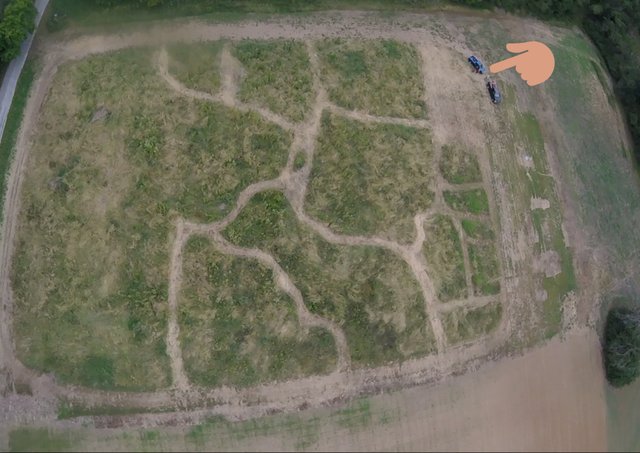 Above you can see the massive field we turned into a maze/ battlefield. The picture was taken by my friend with his drone at about 500 feet(152 meters) up. Mowing the paths by hand was the hardest chore I faced in preparation for the party. It took about 45 hours total...but was well worth it. As we will use these paths to play in and ride the ATVs. Along with having hayrides for Halloween.
The games requested for the party were Nerf gun wars, Cocklebur Darts, three legged races, and capture the flag. He also had been wanting me to get his vine swings made. Three legged races are accomplished using old feed bags and Nerf wars are obviously pretty simple and there's no need to really make anything except a battlefield and that's done.
COCKLEBUR DARTS??
##So this is a game we just thought of this year. And we had no clue how well it would work. But we set out to gather the needed essentials. First, cockleburs....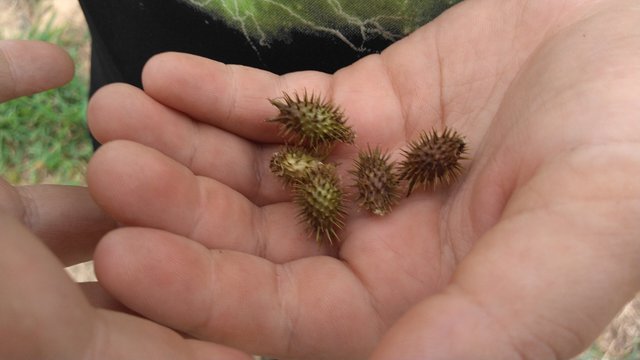 Yeah, those are the guys. They are the seed pods for a plant that is native to our area. They stick to animals and people and fall off(or are picked off) and get to try to grow in a new area...pretty smart, if you ask me! They work better then Velcro at sticking to stuff!!! And other then those, all we needed was a target...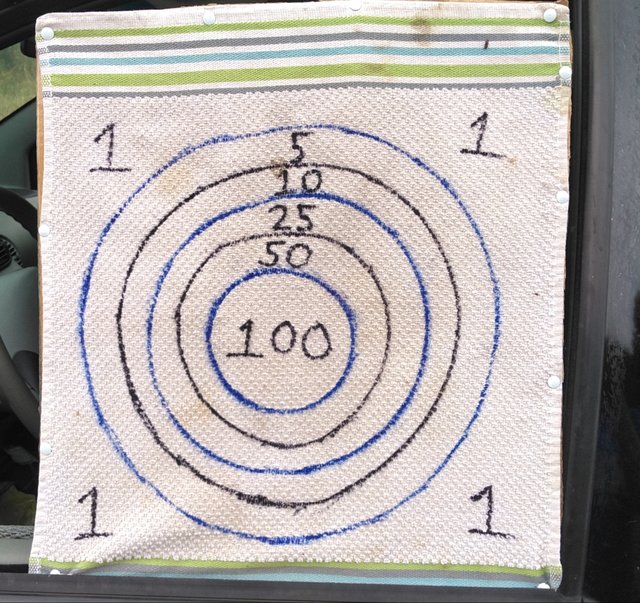 ---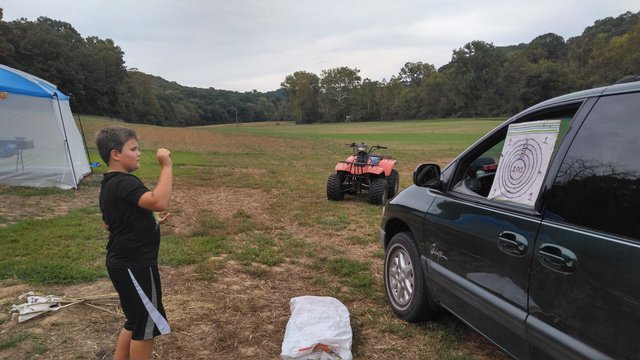 That was easy as well. I simply used different sized pots and pans to make the circles, wrote in the numbers and pinned it to a piece of cardboard using thumbtacks. Mission complete!!
CAPTURE THE FLAG
So this one was my favorite because it was the most crafty. First we needed flag poles, so off to the woods we went in hunt of some young Hedgewood saplings. After finding those I went back to the house to make the flags. I grabbed an old pillow, gutted it and began making flags.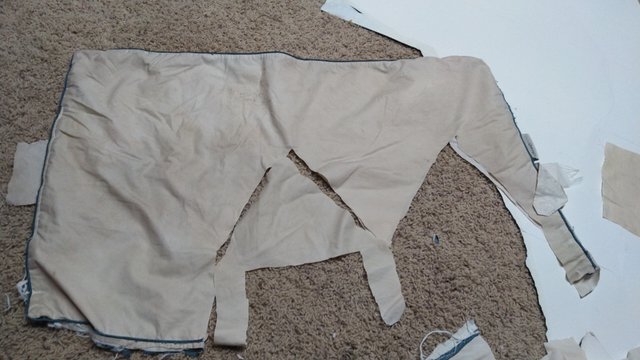 After tying them to our poles and putting different point values on each flag, we had completed another game and had flag poles that looked like this...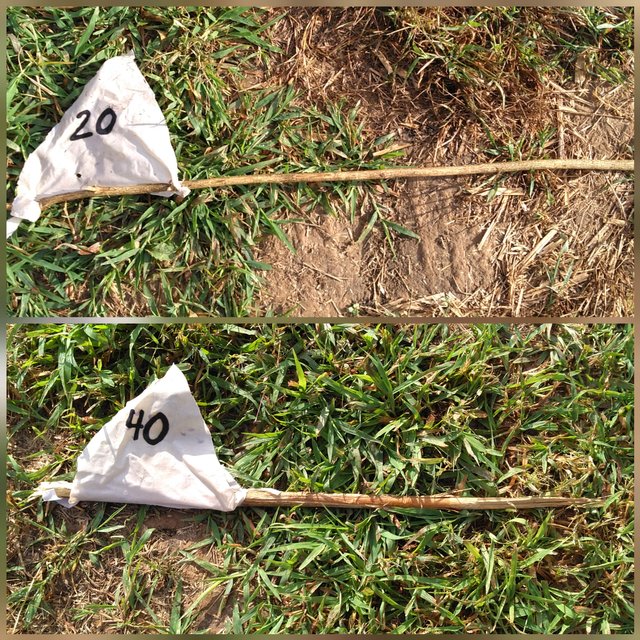 They will be hidden in the maze and the kids(and grown ups as well) will try to find as many flags as possible to earn the most points!
VINE SWINGS A GO!!!
Part of maintenance of the forests where I live is to keep vines out of the trees as they can hurt them or even pull them over. This works out well for us as the way you kill the vines is to cut them near the ground.(This makes a real cool swing for free!)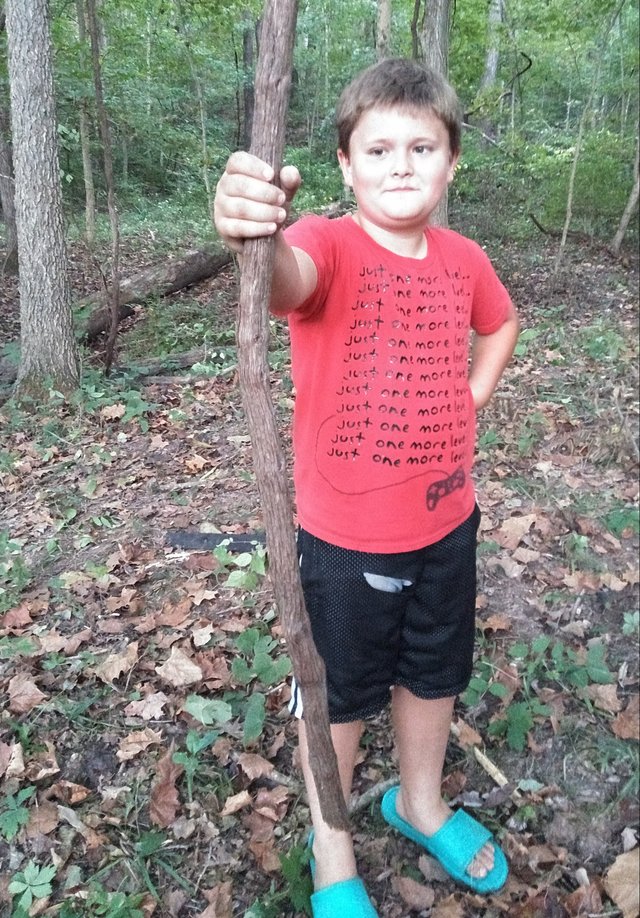 ---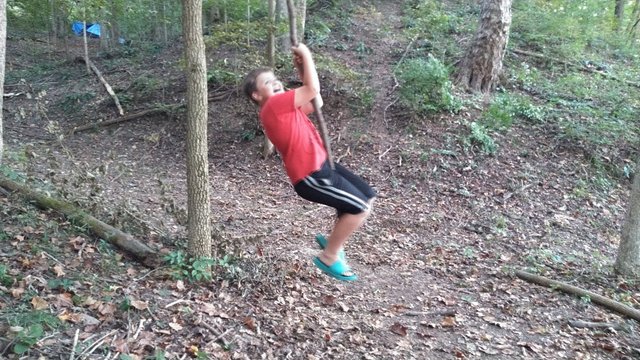 ---
Thanks for stopping in and taking time to catch up on what's going on in our little piece of the world. We love you all and hope all is going well for you!!!
---
---
All photos my own taken with my Kyocera phone.