Part of our soon to be self sustained living will include harvesting some of our wild Whitetail Deer at the homestead.
Anyone who has hunted these animals knows first hand how difficult it can be. They are very aware and finicky animals. They are quick to run at the slightest noise or smell of anything human. They also have amazing sight, both day and night.
LEARNING THEIR PATTERNS MATTERS...
This is why i have recently installed game cameras to learn the times of day they move and in what directions. The results have been very good. As I have captured quite a few shots and learned a lot about their behaviors.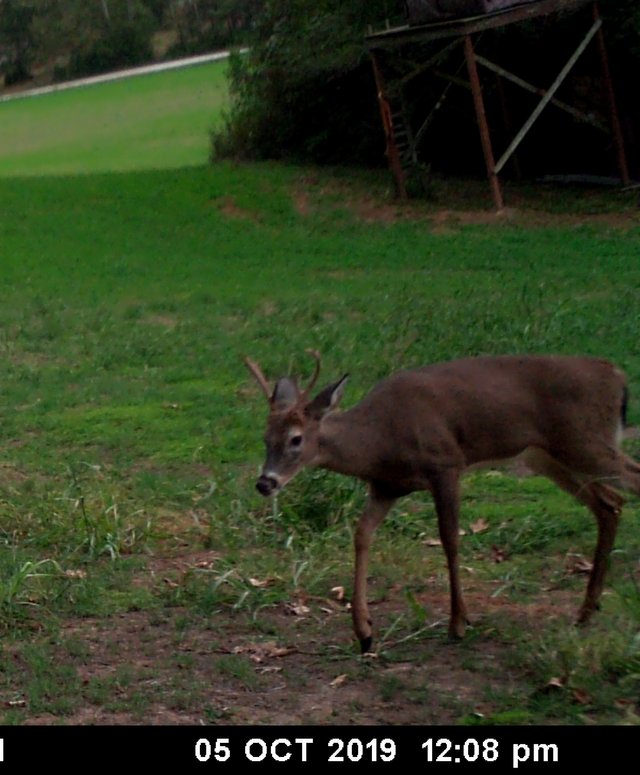 The picture above shows a young buck, maybe a couple years old.(also note...he is out in the middle of the day...not smart.) He would provide around 75 to 100 lbs.(34-45 kg) of meat in the freezer. A larger buck or doe could net 175-225 lbs(79-102 kg). So to be comfortable for meat stock for a year, we will need between three and five deer. This shouldn't be a problem as the population here is actually bordering on nuisance and I have caught pictures of a couple pretty large bucks.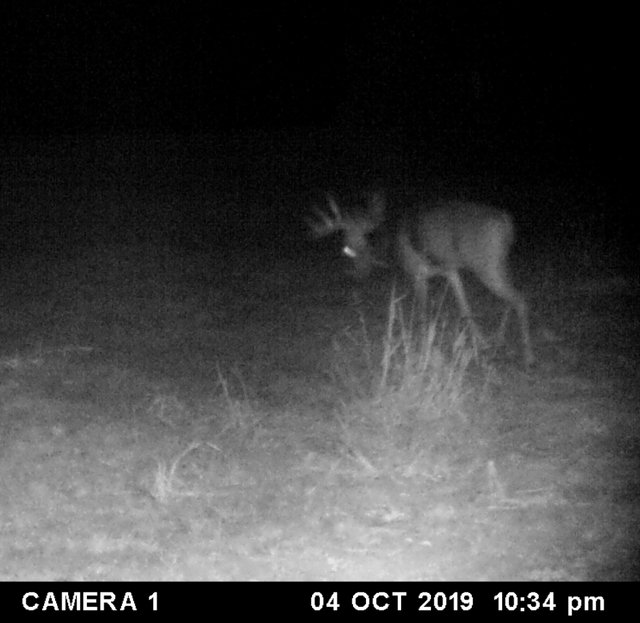 This is one of the big boys and as may have noticed in the time stamp, he was there past 10:30 P.M.(Here it is illegal to kill a deer after sunset.) He is an old smart deer. And a lot of them have figured out by time they get that big and old, they can't be hunted in the middle of the night. So they turn completely nocturnal. If i am to have any chance at these kinds of big boys, I will have to play it smart and stay dedicated to the hunt.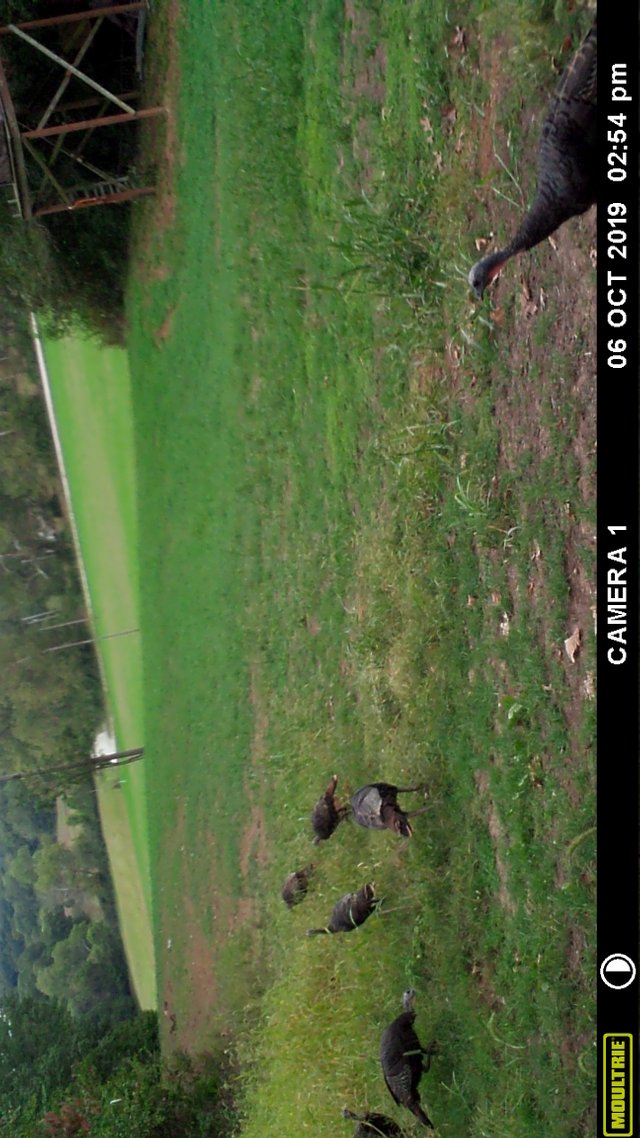 *Yeah, I also discovered I have a small herd of wild turkeys.
But those are just pictures and can only tell me so much. I have been spending a lot of mornings and evenings sitting in my hunting stand, simply observing the deer as they graze. Also to learn their patterns and look for my best opportunities that may lie ahead. It is interesting to watch how they interact with one another and to watch just how absolutely on edge they are...always on point and prepared to jolt at any minute.
Providing your own meat for your meals is kind of like an ultimate do it yourself project. For there is a lot of planning, foresite, and payout involved. If you have never attempted a DIY meal(from woods to plate) I highly recommend it. Start small with a squirrel or rabbit for it is a lot cheaper. But the sense of fulfillment as you eat your meal, knowing you literally DID IT YOURSELF, is simply unexplainable.
So, please wish me luck as I attempt to keep my family fed without visiting the poison centers known as Wal-Mart and such.
---
---
*All photos are my own, taken with my Moultrie game camera.