We are moving forward and turning the challenge into a Question of the Week. We won't be giving out a winner's prize, but rather giving out @steembasicincome shares as we go, for those who wish to get involved with the question. After all, this is an account for the home education community and SBI is going to benefit all of us.
You can get involved with the Question of the Week in any way you like; whether it's posting something on your own account or just conversing on the post. Whatever fits your schedule or takes your fancy.
It's worth getting involved with posts as we have multiple outlets for potential curation. You could be resteemed by the HomeEdders account, where we have followers looking for home education content. As we have a curator in the community, your post could be submitted to curators at both @Curangel and @c-squared. Then our connections to the homesteaders means that @homesteaderscoop could be dropping in on you and if you're a interested in the stitching crafts as part of your homeschooling, then our very own @crosheille runs the @needleworkmonday account and tag. We really have been lucky to have such a solid base to start on.
And don't forget you can use the #naturalmedicine tag on your homeschooling posts, where more curators await. Natural medicine people also love natural learning.
---
If this isn't enough to encourage people to share their homeschooling journey, I don't know what is!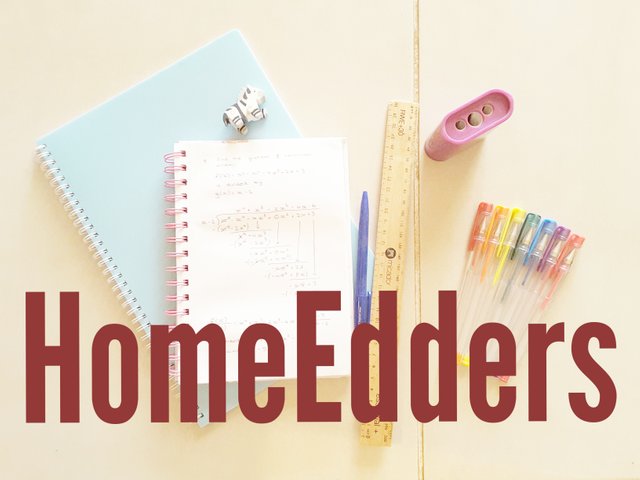 Let's get on with the Question of the Week. Every family has a different story for why they started educating at home. We choose to for lots of different reasons. So this week the question is,
Why did you choose to homeschool?
Did you always know you'd homeschool, from the moment you had children?
Did something happen at school that prompted you to start?
Did you realise, as school age approached, that they might not be able to handle the school system?
What's your homeschooling story?
---