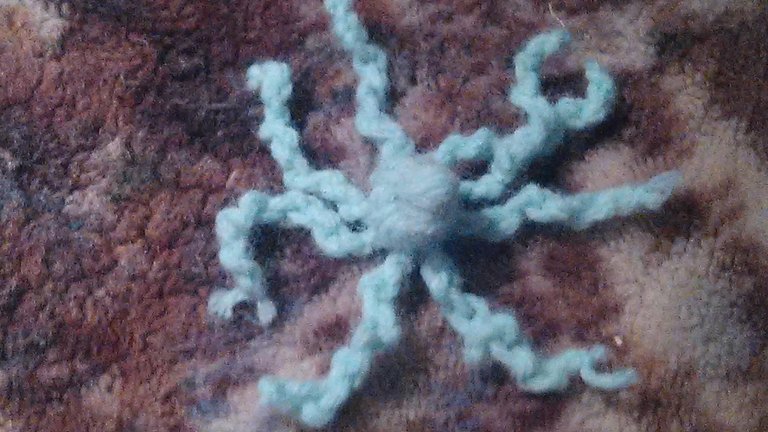 (I named the octopus above, Fred.)
A friend taught me this knot a few years ago and I recently found something I had made with it. I like using this knot to make keychain-sized octopi, you could probably sew a face on one if you wanted and put it on a keyring. Of course, this knot could also be used to make a round and long container. Here is how I made it.
First, cut four strands of yarn that are about two feet long. Tie them all together in the center with one over-hand knot. Spread the ends of the yarn in different directions.
Now, to the hard part. Fold each strand of yarn over the next so that they all hold each other in a loose ring of sorts. Carefully, so as not to mess up the ring, pull the strands of yarn tight one at a time and slowly.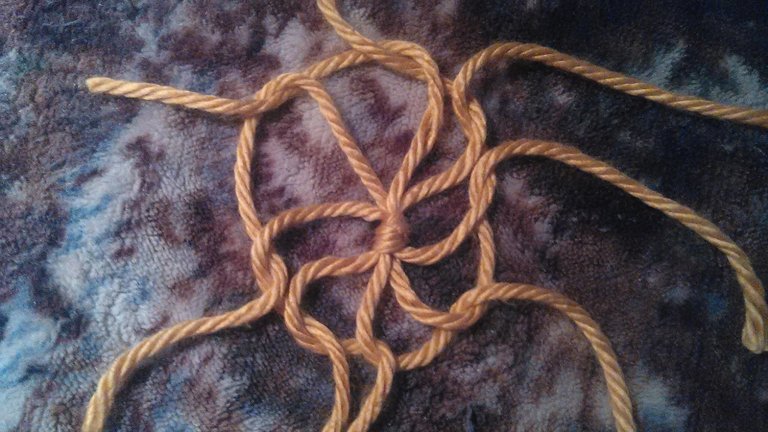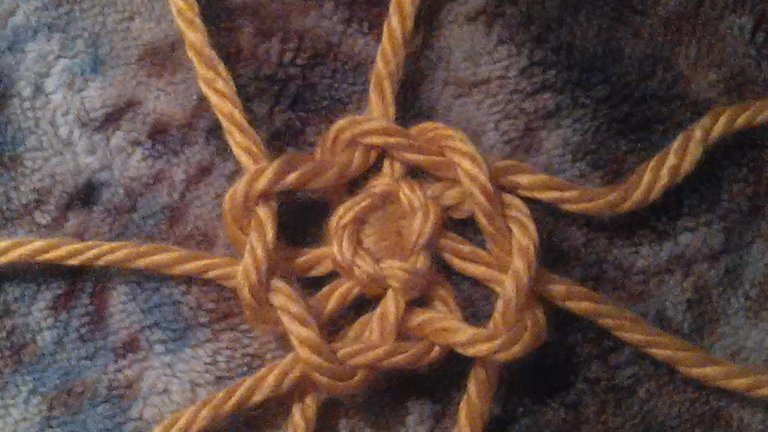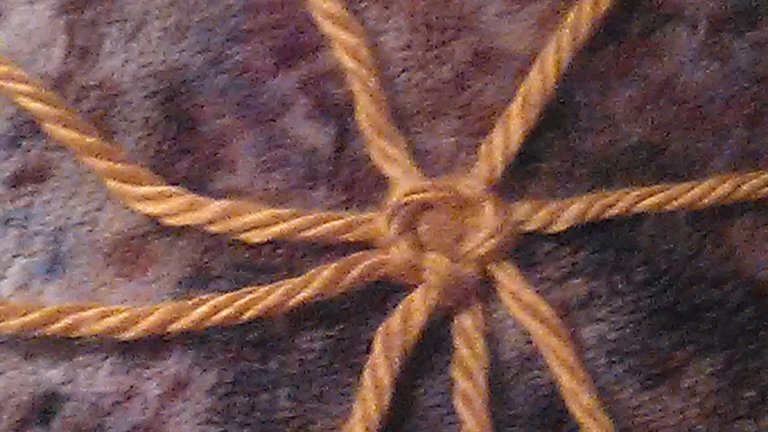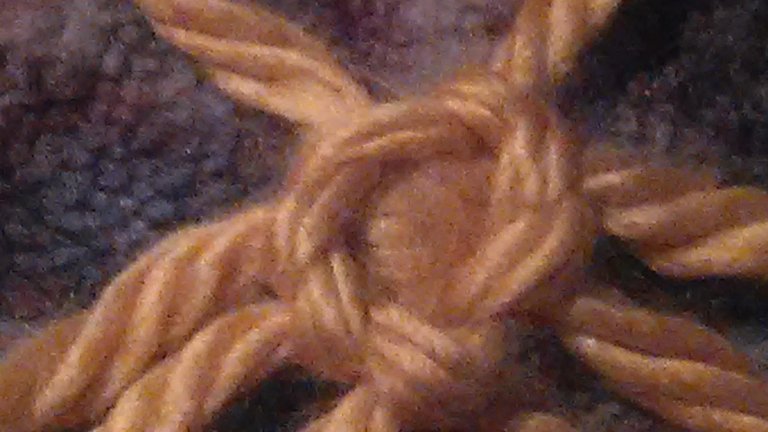 This will take a couple times to get the ring to the width you want. I tighten mine as tight as they will go.
To make the octopus, repeat this knot about four times on the yarn. Turn your project sideways and pull it longways. It should look like this:
Trim the legs, and if you would like, add a face.
If you want to make something bigger, you can use more strands of yarn and not tighten it as much. I was thinking it would make a great one of the lighter holders that hang around your neck. I would love to hear about what you guys do with this idea. This can be made with any width or length of yarn.
If you are having trouble understanding how to make the knot, that is fine, just comment that you are having trouble and I will reply with a video on how to do this.
As always, experiment with this idea and be the wonderful people you are.
Thanks For Reading!!