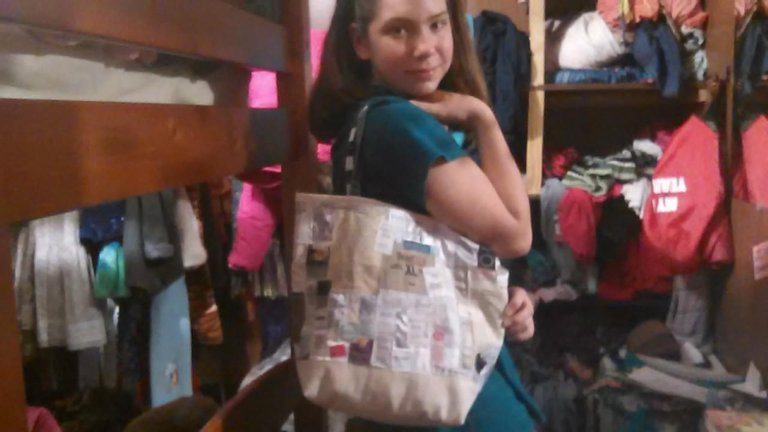 So, today I had an idea about doing something with all of my clothes tags. I don't know about other people but I like cutting the tags off of anything I get with them on it, especially clothes because they are itchy and frankly annoying. I have always wanted to find something to do with all of them.
I finally found a solution for what to do with all of them. I decided to make a bag. I used white canvas fabric for the base of the bag, because it is sturdy and does not have a fancy pattern that I will feel bad about covering up.
So, the first thing I did was find a bag to use as a pattern for my bag. I found a paper bag that worked perfectly. I laid it out flat on my fabric and cut roughly enough to sew the bag with a little bit of excess.
Now, I collected my tags. I looked through the places that I stashed random tags but did not have much luck, so I looked through all of my clothes (and my little sisters) and cut any tags off that were still there. I also got tags off of pillows, stuffed animals, etc.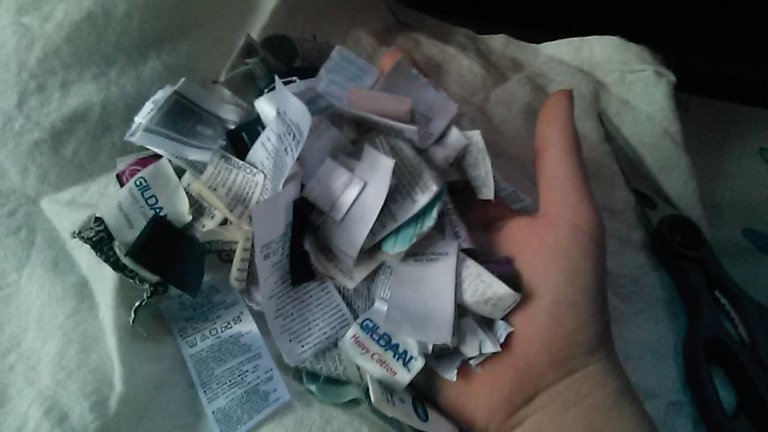 I grabbed the biggest tags out of the pile and sewed them on first using my sewing machine on the longest straight stitch it has. I started positioning and sewing the other tags around them so that they were Just touching on the sides.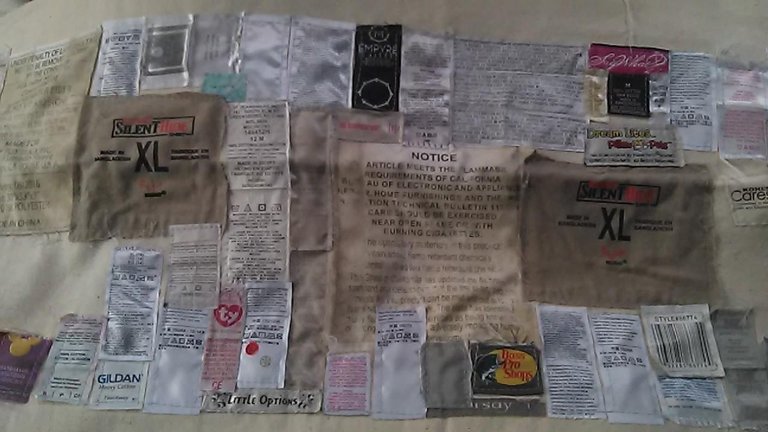 Once there were enough tags sewn on to cover the part of the bag I wanted covered, I sewed the tag-covered piece of fabric into a bag shape.
the back of the piece of fabric
I sewed along one edge to turn it into a tube shape. Then I sewed the bottom edge together to form the basic flat bag shape.
To make the bottom flat, I sewed across the corners and sewed them to the sides.
On the bottom of the inside of the bag, I sewed in a liner of sorts that was the same type of fabric as the bag.
Then, I hemmed the top edge of the bag by folding it over twice and stitching along the bottom.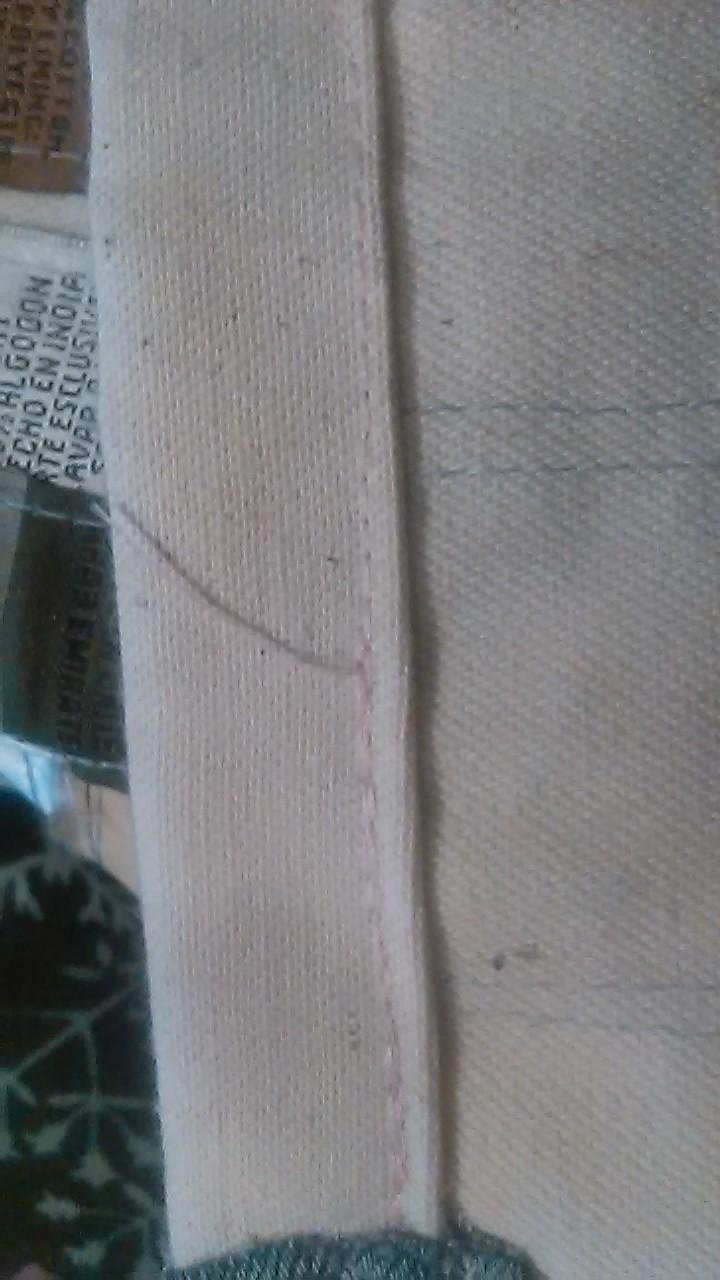 Now, it was time to add straps. For my straps I used the bottoms of two pairs of jeans that did not match at all. I had to sew one of the jean bottoms together to be long enough for a good sized strap.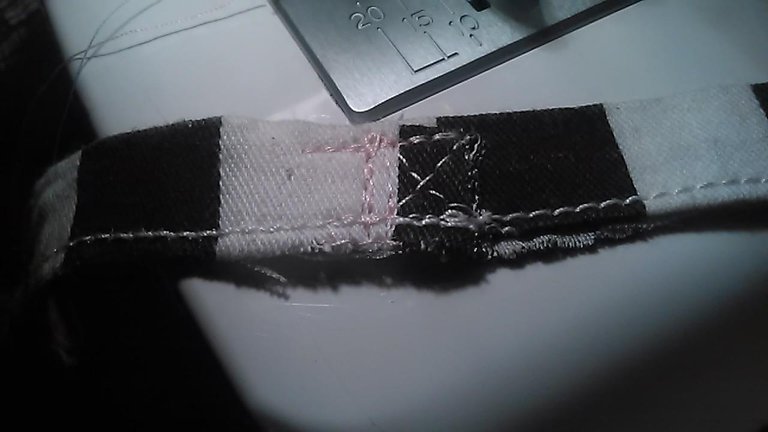 I sewed on the straps in the middle of the top of the bag making reinforced Xs on the seam.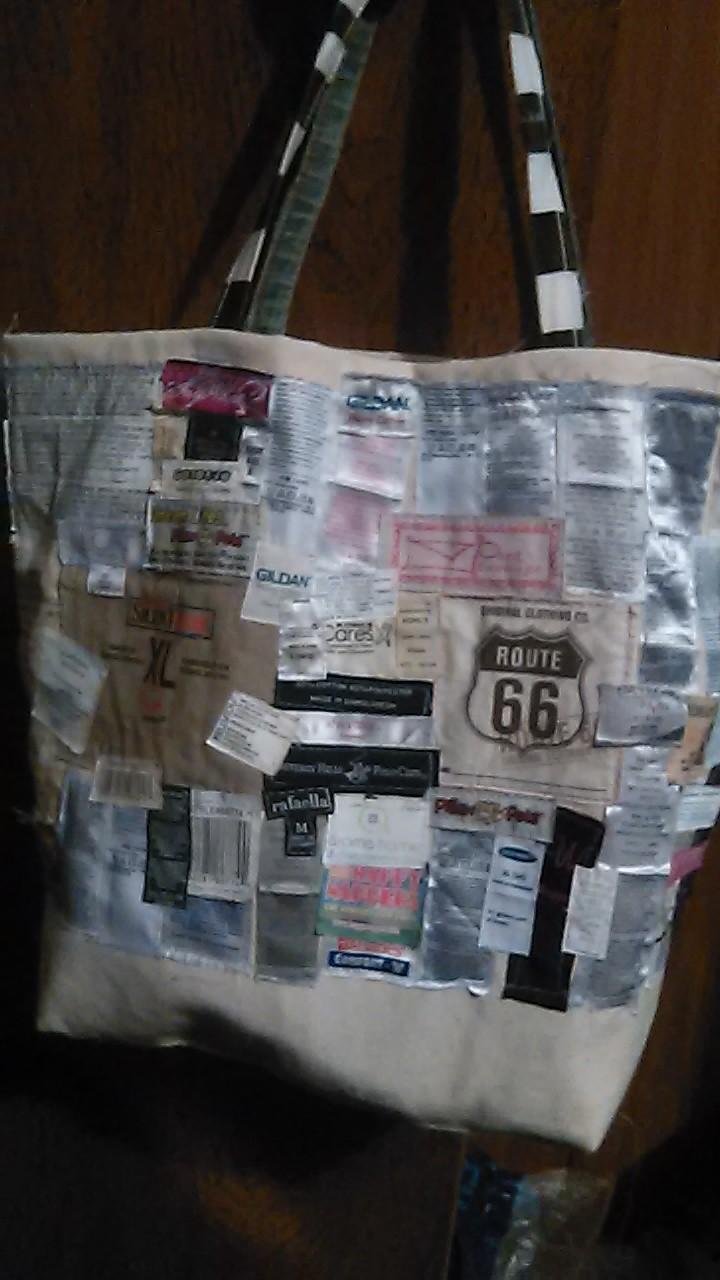 Now the bag is done!!
As always, I hope you guys like my idea and find a way to experiment with it in your own way. I think you could cover anything that you sew with handfuls of tags (though I would not favor a pillow with this decoration.)
Thanks for reading!!