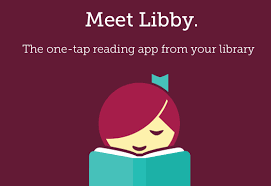 The @homeedders Homeschooling Topic of the Week is Share Your Favorite Projects. Join in the fun!
---
One of the reasons I love homeschooling/unschooling my children is because of the freedom I have to create whatever type of curriculum, or no curriculum, I see as a best-fit for the time and space my family currently occupies. My family has spent a lot of time in the car this year traveling back and forth to medical appointments. One way to fill the time and space of the car was to intentionally include a wide variety of audio books that our family could enjoy together. And, because of the incredible free services public libraries provide, we didn't break the budget.
More Americans visited libraries than movie theaters in 2019, says Joseph Guzman in a recent article for The Hill's Changing America section. We make visiting libraries a regular part of our lives, but there are excellent apps that now bring the library right to us. Hoopla offers music and ebooks, but we use it mostly for digital movies. However, our very favorite app is the newest version of OverDrive, called Libby. Sharing my love of good literature using audio books on Libby is by far my favorite homeschooling project this year.
A tried and true Libby offering, Fifty Famous Fairy Tales, adapted by Rosemary Kingston, offers 6 hours of short tales in their original form.
Ancient mythology and Aesop's Fables certainly have their rightful place of importance in literature, but fairy tales offer something a little different to a child's development. While there are some lovely fairy tale adaptations both on paper and on screen, the original versions of fairy tales work on a deeper level within a child's mind. They enrich imagination, cultivate deeper understanding of life's great truths, and elevate understanding of spiritual things that can be difficult and complex to convey (Source).
My seedlings enjoy listening to fairy tales during short trips, and can also digest many over a few hour car ride. They ask questions about meaning and interpretation, and sometimes just sit quietly and let the lessons soak in to their unconscious.
I have also found many of Roald Dahl's short stories on Libby. Matilda, James and the Giant Peach, Charlie and the Chocolate Factory, The BFG, all provide quick, thoughtful entertainment to help us bide our time and keep everyone engaged, thinking and laughing. This author is a great go-to when a little extra liveliness is needed.
One of the most important perks of Libby, is being able to listen to a series of books together. We started with the How to Train Your Dragon series, by Cressida Cowell. Then, The Indian in the Cupboard and The Little House on the Prairie. Following the adventures of the characters, and witnessing them grow was a way for our family members to experience many different life paths in a short time frame. We chatted about the plot. Asked questions about character choices and made connections to real-life events. We were able to feel empathy and explore perspectives together. Sharing a well-told story created a bond and familiarity within my family that helped bring us closer together. We looked forward to story time and spent many an hour on the porch listening to the words while waiting for a summer storm to pass, and by the fire this winter as we snuggle in after the early sunset.
We are currently using the many "learn a language" options on Libby to prepare for our trip to Mexico. Learning Spanish together continues to strengthen our bond and gives us common ground to grow. My curiosity was piqued as to whether we would be able to continue to enjoy the benefits of a public library. Much to my delight, I found that there are just as many libraries in Mexico as there are in America according to the Maps of the World data on public libraries by country. We will be visiting many of them.
Filling our extra travel time this year with high-quality, intentionally chosen audio books created unique growth and bonding opportunities on our homeschooling journey. I love enjoying good literature with my family, and I truly love the library.
---
I am grateful to find a place with rich soil to grow a community. May we take root, and flourish together.
All artwork, photographs, and content are original and created by @bia.birch unless otherwise credited.