My sewing machine has been acting up lately so I have been doing things with yarn like knitting and crocheting.
I recently discovered Tunisian crochet, which is a mix of knitting and crocheting. It uses a hook that is like a knitting needle but has the crochet hook-end. I find that it makes a very interesting fabric.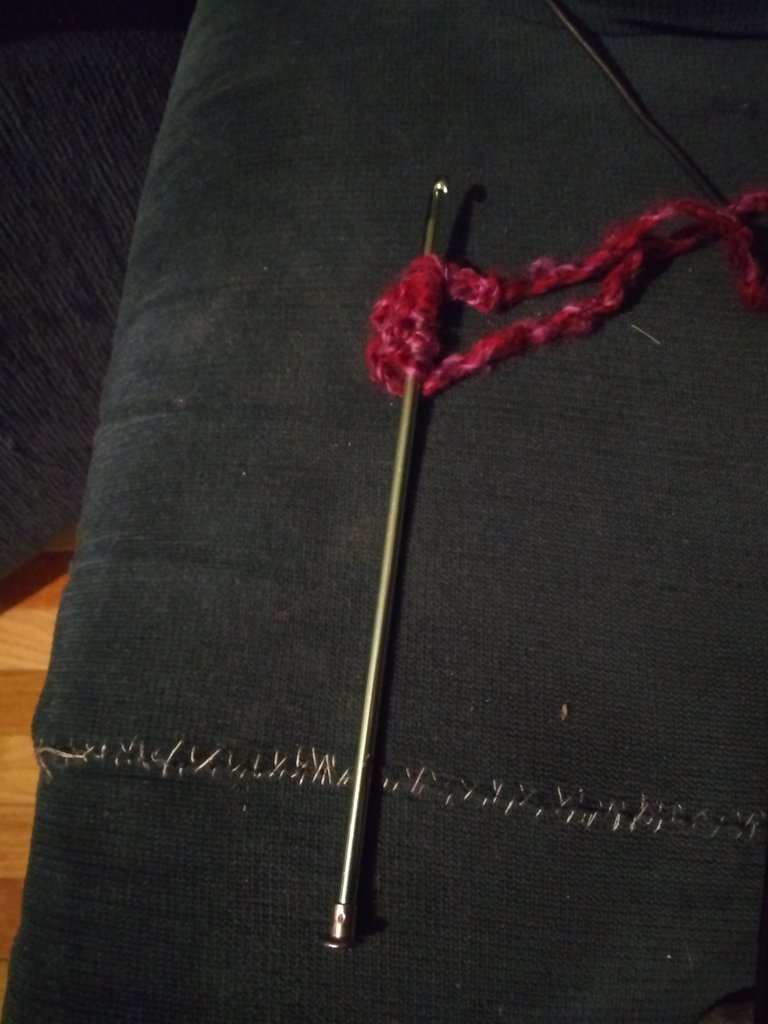 My dad wants me to make a hat for him with Tunisian crochet. I have learned three different stitches that you can make with the special hook. There is a regular stitch, that looks like rows of crochet running through knit stitches. There is also full stitch, that looks like brick in a way. And there is the knit stitch, that looks like knitting but is slightly wider. There are more stitches than that but those are the ones I know.
My mum helped me clean my room the other day and I found a set of wooden double sided knitting needles that I had made a while ago and I sanded them a little bit and started on a round knitting project that will probably be socks. I do want to say that they were hand carved by me, and are very bad and hard to knit with. If anyone has any tips on round knitting with double ended needles I would love to hear it.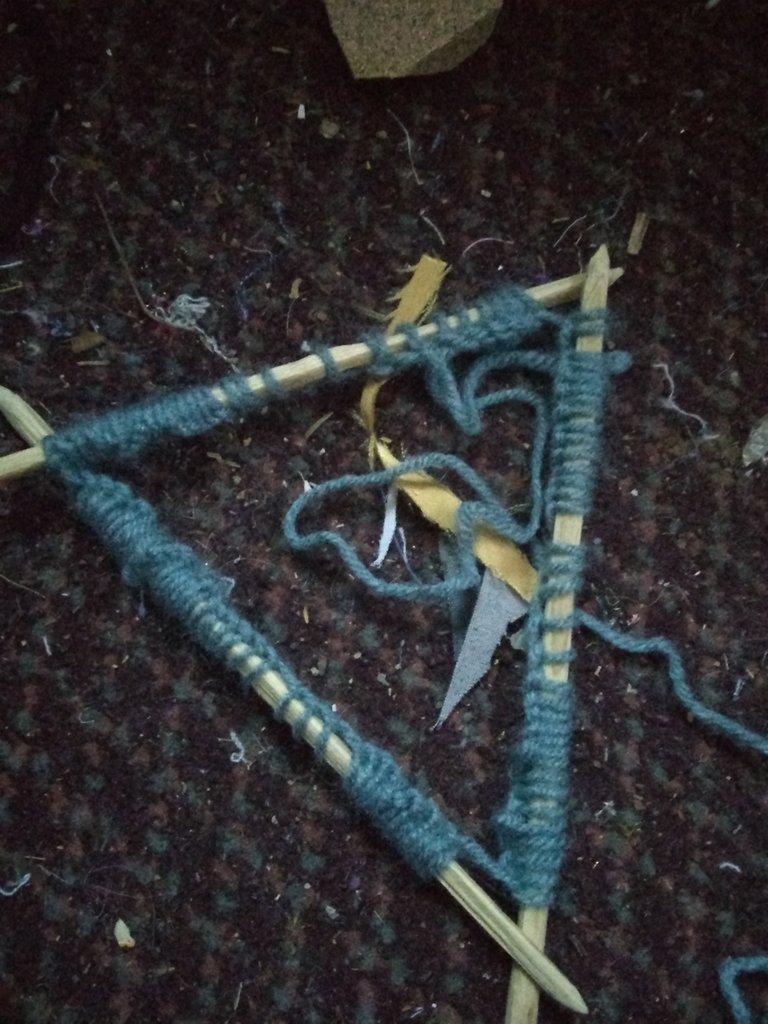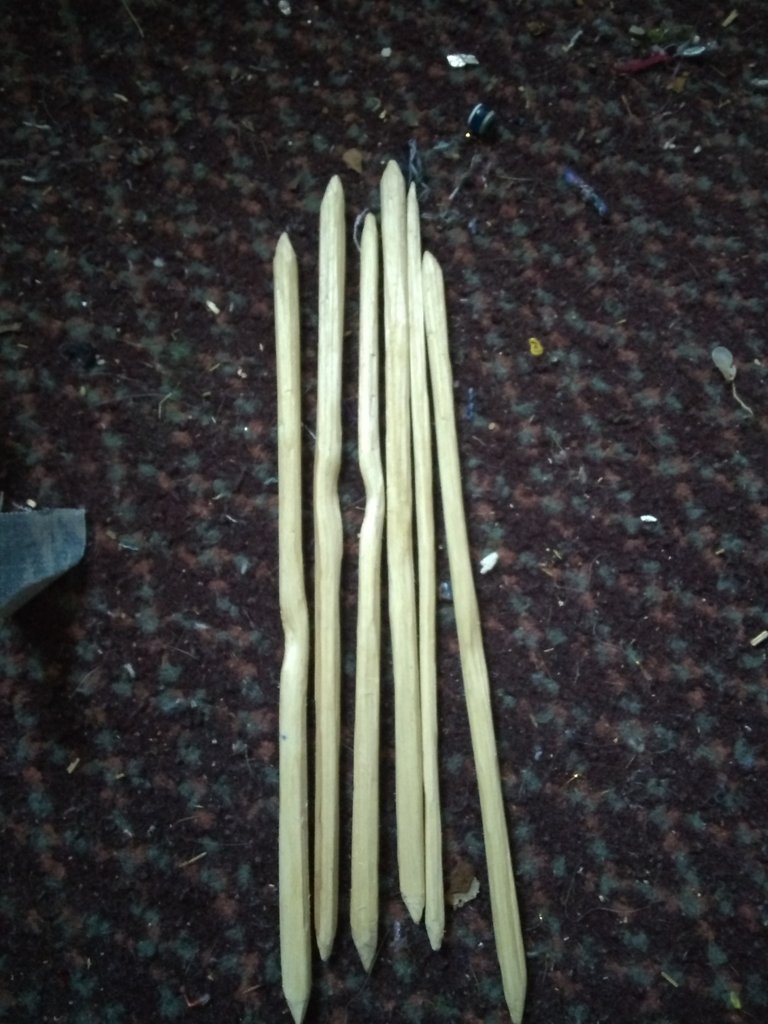 I have also been exploring Irish crochet lately, which uses thread and tiny hooks to make motifs and then a type of netting to hold them together in a lace pattern. It is very pretty. I actually started talking to a friend in Ireland about Irish crochet.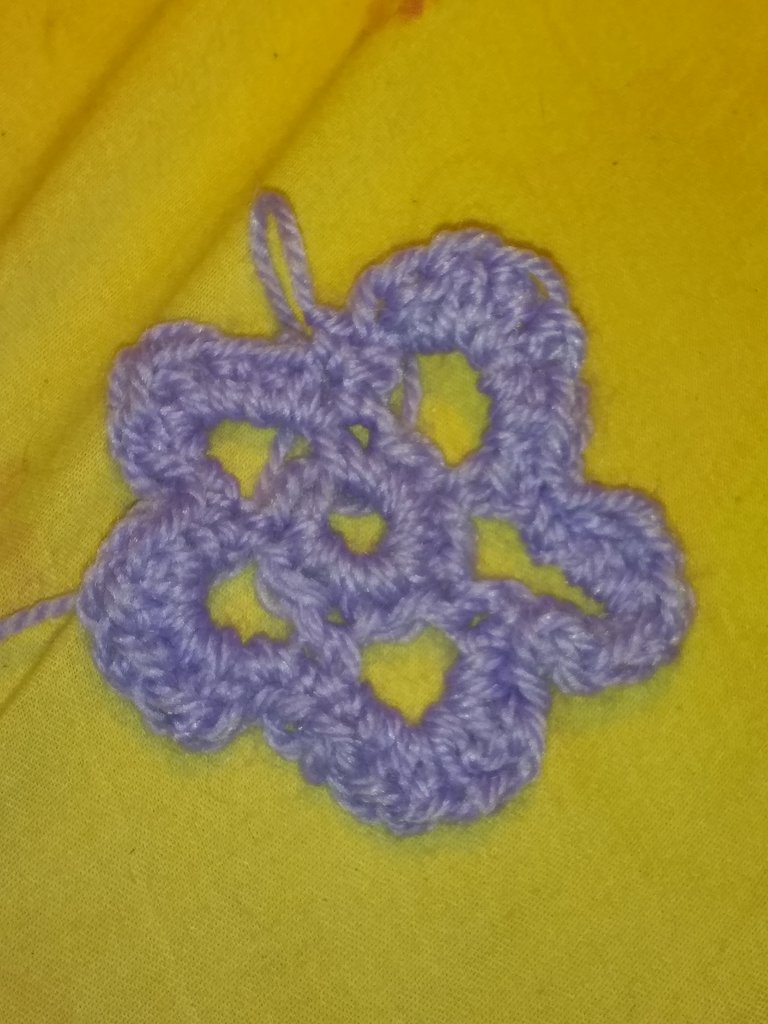 I hope that next time I make a post I will be able to show you guys something new.
Thanks For Reading!!