Hello Everyone, I'm happy and sharing something really cool here.
I'm now on top 100 of the https://holybread.io/ game.
after 2 weeks, a few hours and weapons I've got a Nice rank there, And today I'm on # 99.
My next target is to be on Top 50.
Amazing game, really cool to play.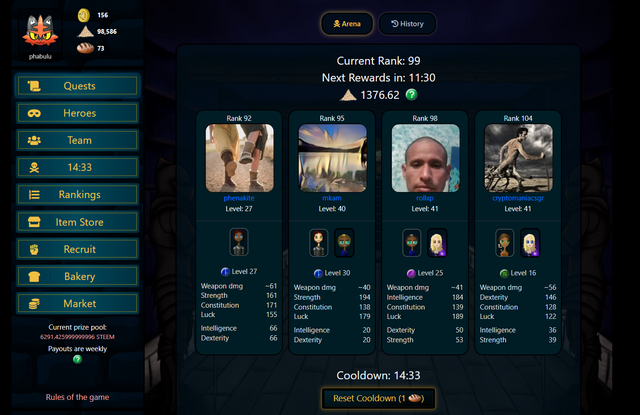 Here is my Top hero: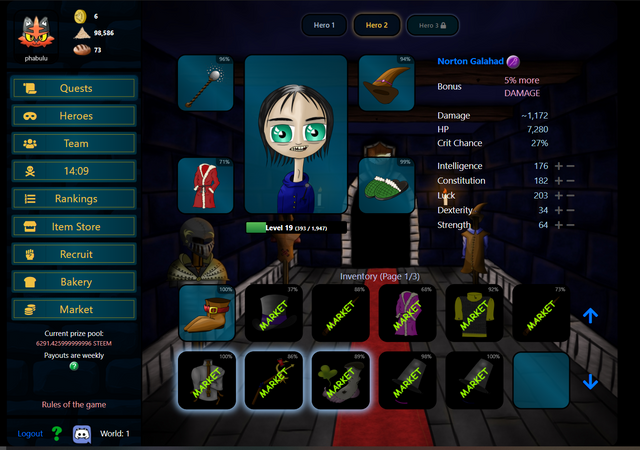 Maybe I can try to sell my hero in the future :)
Maybe