Third week of playing Holy Bread has passed and honestly it starts to get a little boring. I have collected enough bread and recruited my third hero.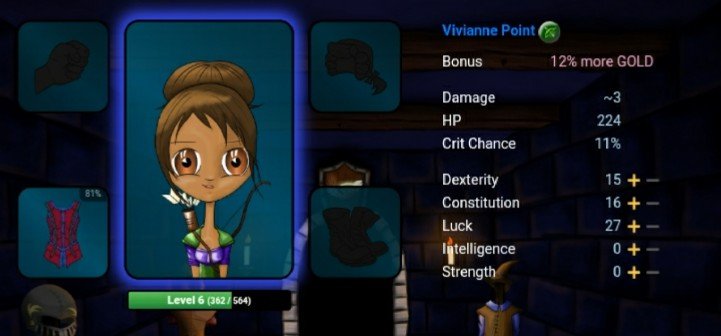 she's real beauty compared to the previous one
I haven't raised her stats yet, but I plan to start doing this in the next days.
My second hero, who is not actually from the Points family is doing quite well.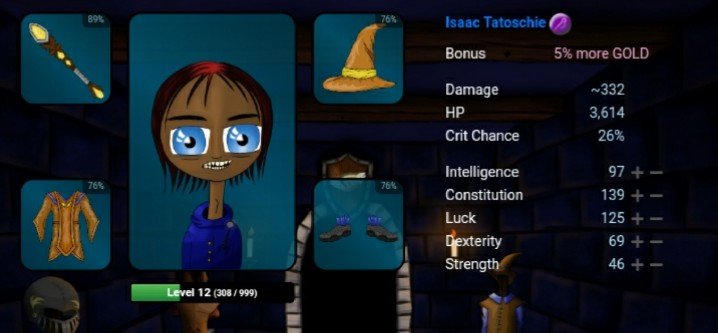 his stats are even better than the main hero now and he's doing great at the arena.
Speaking of the boss - here he is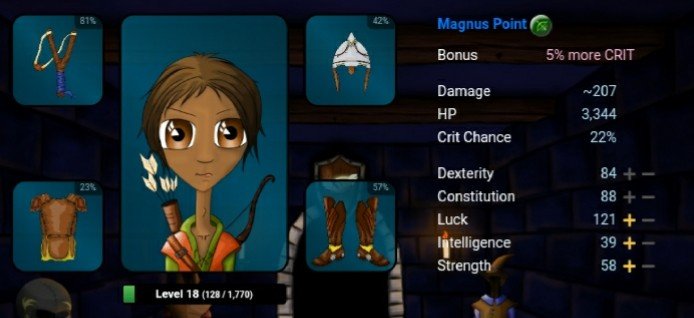 not big change during this week, only gained a few levels.
That's all for this week, I'm waiting forward for the upcoming changes codenamed Season1