Today India celebrated Holi. Holi is the festival of colours. Streets were filled with colours so were the people. As far as myself is concerned, this was the first time in my life I celebrated this festival. Here are some Photos taken today.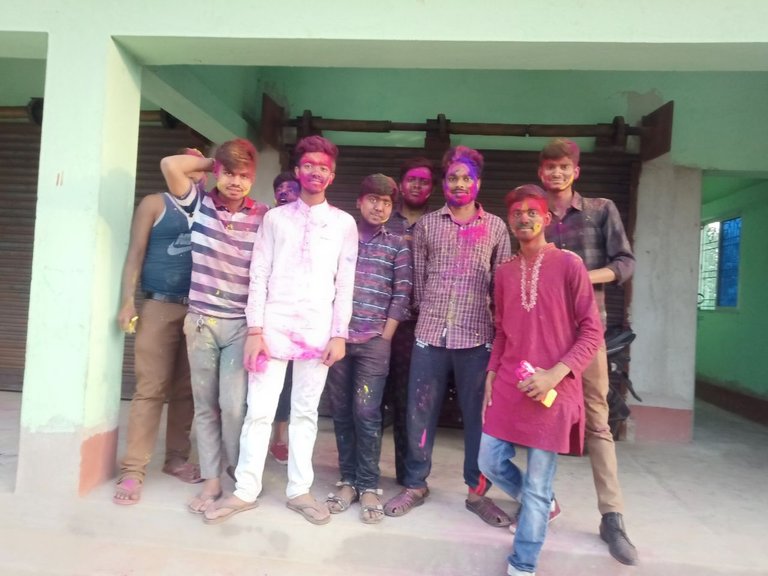 Above picture is me with some of my students.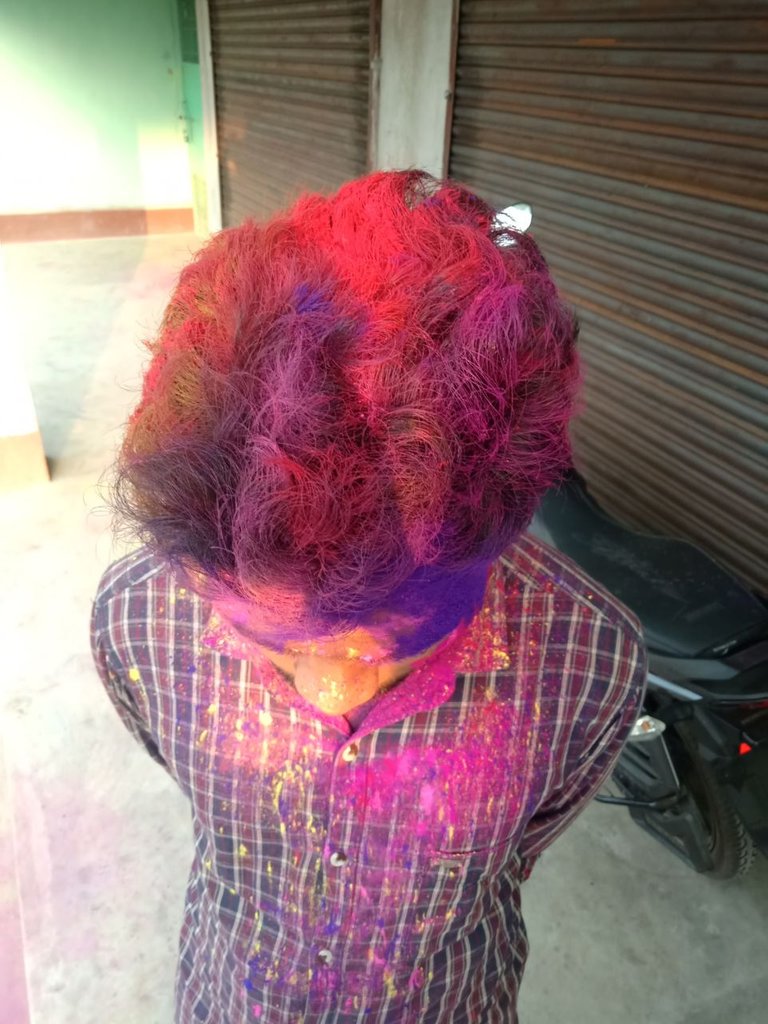 My head and hair full of colours.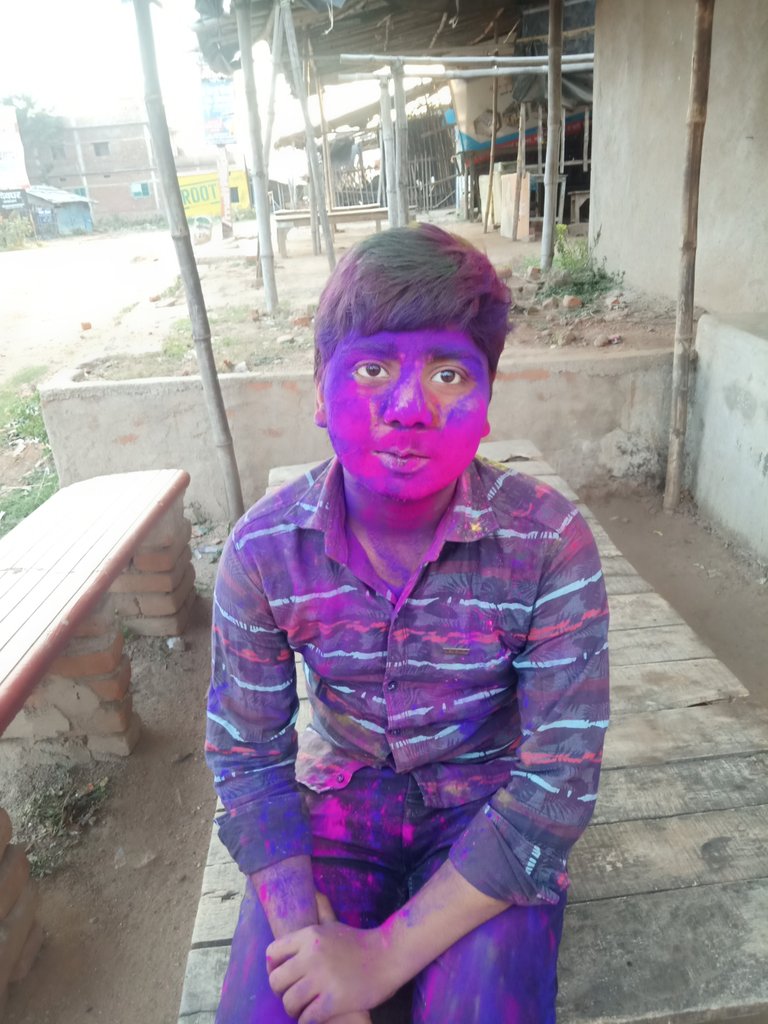 See the look of this boy 😃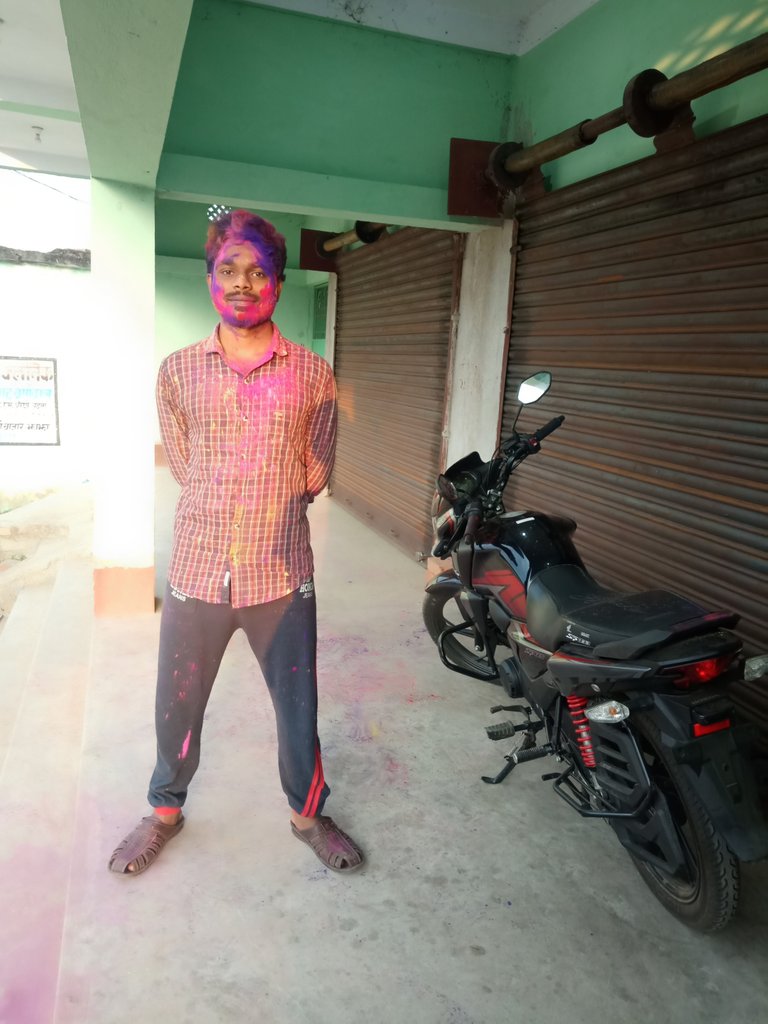 Finally a solo pic of me.
Wishing you all a happy Holi..!