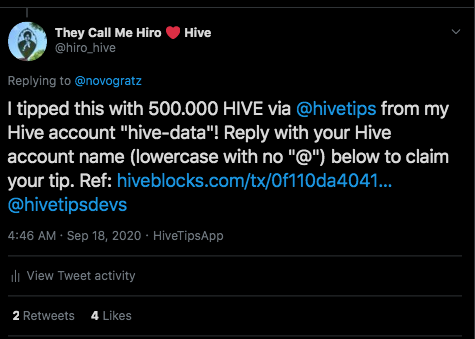 I was having an experiment on @hivetips on Twitter yesterday. I tried my luck to send some large amount of Hive to Elon Musk, Mike Novogratz, and Mike Maloney. I am hoping that they may want to take a look at what we can offer here as a blockchain for web 3.0.
If not claimed for 30 days, all the Hive will only returned to the senders with no risk but it is better if they will create their first account and consider censorship-resistant Hive. Twitter is now getting tighter on censoring war because of the upcoming elections in the US.
What do you guys think of this strategy? Love to hear your opinion regarding this matter...
Also, I really do love Ramen!
Please upvote, share, and follow. Thank you...=D