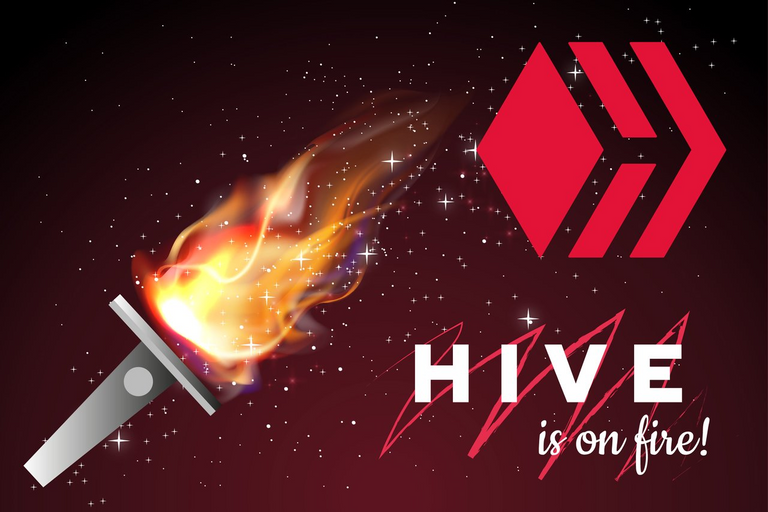 I received the Torch from @yann0975, ruler of @cleanplanet. Note I could not add any hive as the @ignet balance is not mine to use, but is distributed in the Entr'Aide Community.
Today I pass the Torh to @ixindamix allowing me to present the French community "La Ruche" available at this link : https://peakd.com/c/hive-196396/created
Where all frenchspeaking people may gather and share their posts. La Ruche also have a discord and organizes contests times to times.
It's a place you should visit ;)
Torch rules
If you got passed the Hivetorch to you, increase the amount by 1, leave it as it is, or add anything between 0 and 1. It is up to you. Don´t reduce the amount and don´t add more than 1 Hive - it is not about collecting money.
Send the Hives as soon as possible to someone who is active on Hive and whom you trust that he/she will follow the rules and forward the torch to the next one.
In the transfer, use this Memo
"Hivetorch - Count x - please read the rules at https://peakd.com/hive-147983/@stayoutoftherz/hivetorch"
whereby you increase the count no. by 1 (so if you got the memo with count "23" then put "24" in your memo).
Choose as the next Hivetorch keeper preferably someone who has not yet been selected and inform him/her about the transfer, so that the torch is kept in motion.
You are highly encouraged to create a post about the Hivetorch e.g. on peakd.com using the picture above or any other picture (the picture must contain both a torch and the Hive logo) and the tag #hivetorch. Please post it in the Hivetorch community.
After 333 transfers I will create a poll to let the community decide what to do next (continue, give the sum to a Hive-related project, distribute to minnows, burn it, etc.)
Also! Thanks to @stayoutoftherz for making this happen!
Transaction proof

Merci pour votre temps et votre participation.
IGNET
Grandir ensemble...
Le réseau d'entr'aide, de soutien...
Si vous désirez aider @IGNET: https://peakd.com/fr/@ignet/aider-ignet
Delegations :
Délégations en un click: 10 HP | 50 HP | 100 HP | 500 HP |1000 HP | 5000 HP
Pour une délégation autre, copiez le texte et notez le nombre de HP à la place du mot montant.
https://hivesigner.com/sign/delegateVestingShares?delegator=&delegatee=hive-143869&vesting_shares=montant%20HP
Pour annuler vos délégations, vous pouvez remplacer montant par 0 dans la case HP, mais nous serions triste de ne plus plus vous compter parmi nos généreux délégateurs...
Notre chaîne Twitch