Its New Years Day 2021 and that means its Hive Power Up Day!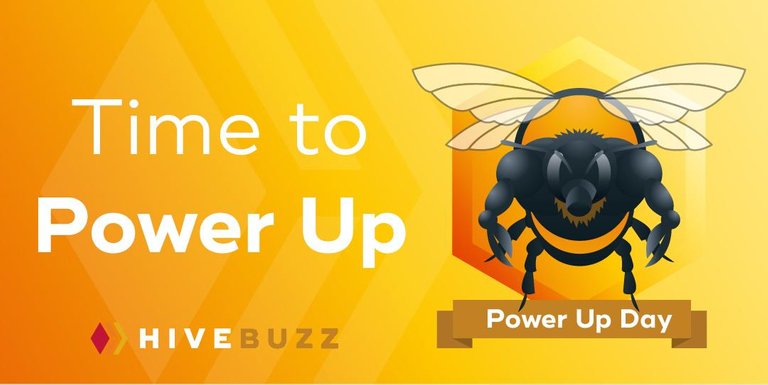 As foreshadowed in my earlier post, I powered up 28,000 Hive to celebrate the New Year and return balance to the force.
I am now working toward Orca status with lots of posting, commenting, voting and witnessing.
---
Why I keep investing in Hive
The thing about Hive is that even with the price in the toilet, the activity on the blockchain, both blog related, gaming, development and now NFTs keeps increasing.
So there is a huge amount of real activity by real people that puts a real floor under the Hive price and will ultimately be recognised by the market.
Hive is the Third Wave of Blockchain Paradigm Shift (after BTC & ETH)
Its important to understand that Hive represents the third wave of blockchain based paradigm shift at a time when the first paradigm shift is just starting to be understood by smart mainstream people.
These paradigm shifts are:
Bitcoin represented the first new form of money in a thousand years - a decentralised global digital money. BTC is at perhaps 10-15% adoption.

Ethereum represented the first time lots of people could (fairly easily) create their own own global digital money and/or token and a brand new form of capital raising. ETH and its ERC tokens and fundraising are at perhaps 1-3% adoption.

Hive represents the ability to transform operation of the entire internet from a centralised Web 2.0 model to a decentralised Web 3.0 model where users take back control and the huge problems of Big Tech are addressed. This is at about 0.01% adoption.
Current Hiveans are very very early adopters. While there is already a good range of things to do and projects already developed (social media communities, blogging, video content, gaming, NFT art), the sky is the limit.
Thus it might take quite a while before Hive is properly recognised by the markets.
But it will be.
I know this because at the end of the day it is people not tech that drive adoption.
The cryptocosm is fuill of amazing tech projects, but very few have large, active communities of real people behind them.
In this department there is really just BTC, ETH & HIVE.
Most of the rest are either niche or just faking their volume and activity - I put EOS & TRON very much in that later category.
So Hive-On in 2021!
---
Please vote for my Hive witness. (KeyChain or HiveSigner)