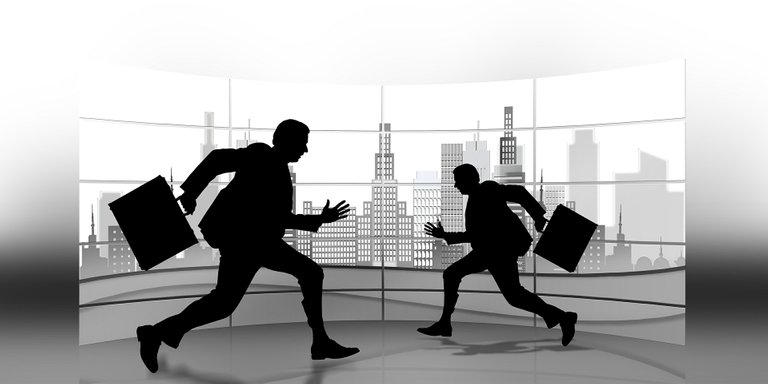 You know the feeling... The feeling that you never have enough time to get everything done. Well, I live in that world constantly. I am always in a rush to get things done that I end up overlooking other things that need to be tended to as well.
Being an entrepreneur is not an easy life, especially when you are throwing as many lines in the water as I have going, lol. But just like a fisherman, you have to throw out the lines to see what catches. But when you go down too many paths at once, things can go a little haywire and you find yourself having to go back down paths, find shortcuts, etc, to try and either get jobs done and attack other issues. Well this can lead to some serious exhaustion.
The last week or so has been about reflection, and restructuring. After the successful launch of the Hivelist store as far as opening it up to other vendors, I had a slew of ideas come in, but having to figure out how to integrate them into systems I already have, such as @Hivelist and @Hivehustlers.
Hivelist is Almost 1 Year Old!
I am quickly approaching my year mark of leaving my long standing career with Apple and going out on my own to create my own way. It all started with @hivelist and progressed into other projects along the way! I went a little wild and started buying up domains and coming up with what I though would be some cool ideas, that in the long run, would have been a complete pain in the butt to get done, lol. Sometimes you have to sit back and say to yourself... Just because you can, doesn't mean you should...LOL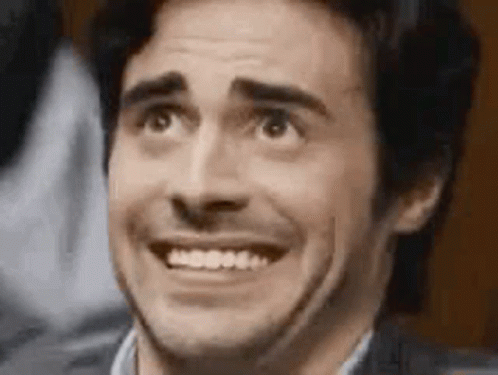 You will end up finding yourself in a situation where you have WAY TOO MANY THINGS going, and you have to really start picking your winners.
That being said, I have decided to make some moves for the betterment of my businesses, and my sanity overall, lol!
I am narrowing things down to just a couple of things, and integrating some of the smaller ideas into the bigger ones. This will allow me to allocate resources a bit easier and well, save money on domains and server space, lol. For one, the Hivetunes idea is being put to rest. I am going to incorporate a music selling section into the Hivelist store. I am also looking into integrating auctions soon, so that will also solve another itch I have been trying to scratch... NFT auctions...
It's a Family Affair
I am going to be delegating out some responsibility of curation and moderation for both the @hivehustlers and @hivelist communities to my assistant (my son, who will have the posting key to those accounts, but not the active key... those are only for this dude). I am also going to be giving him the reigns of the @ebusinesstips account and website, with my guidance of course. He is on disability due to a rare neurological issue, so he has to be careful about his income and such, so I figured this is a good way to go. Finally got him set up with an account of his own and he is now staking some LIST and HUSTLERM tokens to earn and stake COM so he can also share in the company rewards. Trying to get him to also do his own gamer streaming and such throw Hive as well, at least post his Twitch streams to 3speak. But one step at a time I suppose, lol. Didn't think it would be so hard to get my kids involved, being they have seen my success in it all, lol. But oh well.
Focus on Content Creation
I am going to be getting back to what I want to do and that is to produce content for this account, @coinlogic.online, and I really want to jump into NFT's using music and my @groove-logic account. On top of the content creation, I will be managing the Hivelist store and building the HiveHustlers services market in the next month or so. But back to the content creation... For @thelogicaldude account, I am going to be focusing on just life, mindset, weedcash, digital nomad and vanlife posts, and just my overall general chit-chat and updates.
For @coinlogic.online, https://coin-logic.com, I am going to be focusing on producing allot of content. I am wanting to get into some serious technical analysis and trading videos for this as well as I want to jump in on some live stream trading videos, defi content, Hive projects, and crypto news videos. I am working on the streaming setup, but I am afraid I may have to break down and make a new computer purchase very soon. I am looking at the Macbook Air M1... been hearing great things... but also looking at a gaming laptop. My only issue is that ALL of my purchased software is Mac based... Anyway... back to the ranch, lol.
I am also going to be going back to my roots in music. I am wanting to get into making some videos for the @groove-logic account, as well as start a weekly podcast kind of setup, possibly a livestream, but issues with a solid internet connection for streaming a long set like that would be the thing... One focus for this will be making live production recordings and selling them as single edition NFTs. This is something that I have wanted to get into for a while, and going to jump in head first. This would go great with some NFT auctions... Am I right?
You have to do what you love, or what is it all worth?
But after the big cross country trip my kids and I are going to be taking this summer, I am going to re-evaluate the money situation, because that trip is gonna be pricey, lol, and I am actually looking to find some kind of small commercial workshop or office space to set up a production studio for videos, music production, podcasts, and game streaming, as well as a place to grow my indoor microgreens and mushrooms, which will make for great content, and whatever else we decide to do there... But again, we will see what happens after out trip and after the final part of the bull run, which looking to start cashing out around September time frame... Anyway, moving on...
Trading and DeFi
I have been putting allot of focus back into trading and defi platforms. Of course the only defi platform I am running at the moment is Cubdefi.com from @leofinance. I have been building my positions there and making a nice little stack of cubbies every day! I am staking half of the rewards in the den and selling the other half back to BNB, which has been on it's own moon mission, lol. I am sending the BNB back to Nexo.io to pay back the loan I used from my BTC, ETH, and LINK holdings to put into the USDT/BUSD liquidity pool and farm on CubFinance. My goal is to get the loan paid back and releverage the money again to add to the stack!
I have been seriously looking into real estate lately as well, but when I think about the returns I am getting on Defi versus the returns I would get on a rental property... I am putting the real estate on hold at the moment and going all in on defi and earning some sick returns. Cub alone is nearly paying for my entire trip this summer, lol. The only farm I wish they would add back is the BNB/BUSD farm. I am going to have to go to goosedefi.com for that pool now, but it's cool, I can share my love across platforms, lol.
As far as trading... I have gone full degenerate at this point, LOL. I opened my account on Bybit and put .01 BTC in it to start my leverage trading journey! I moved some into Tether so I could trade some other alt pairs as well and have been doing good! I got a knock off of the Market Cipher indicator, which the knock off is basically the exact same thing, but FREE vs $1500, lol. And I will say, this indicator is freaking amazing! I make 41% on a BCH short yesterday morning while sitting on the toilet, lol, or bucket in my vanlife situation, lol! I have only lost one trade so far, and that is because I rushed the entry. The biggest thing in trading is patience, if I follow my rules, and the indicator, and be patient, the trades play in my favor, either up or down, depending on the trade, but patience is the key, no matter the time frame!
I am wanting to eventually replace my food delivery income, or significantly reduce, with defi, trading, and content creation in the future. I believe I can do it, but I also know it will take time and patience, just like my trades.
In Conclusion
It's been a good year. Even though the world has gone down the crapper in many ways, I have found that being a contrarian has its perks, lol. Crypto has been good to me, basically saved my financial future. I am just glad to be here with everyone and hope we can all flourish together! Anyway, you haven't heard from me much in a week or so, so BAM, here you go! LOL!
Thanks for reading!
Please vote for my Hive Engine witness at https://tribaldex.com/witnesses
Be Cool, Be Real, and always ABIDE!

Header image provided from Pixabay
https://pixabay.com/illustrations/businessmen-businessman-skyscrapers-530331/