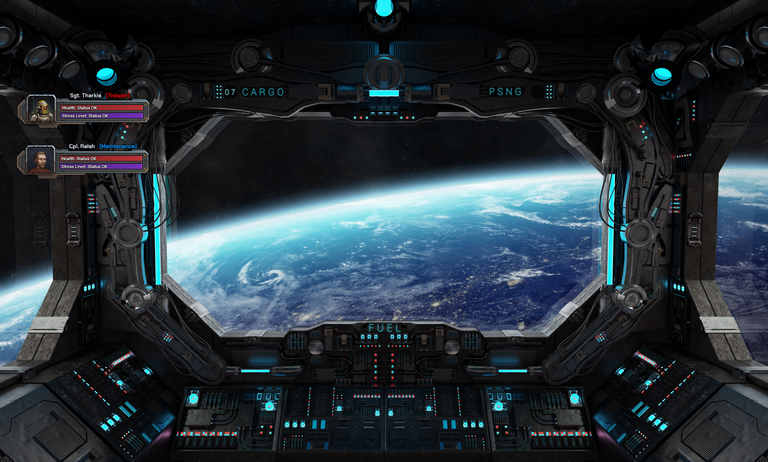 Space Colonisation has always been my favourite game genre.
I tried out NextColony but quickly bored of the endless exploration required and didn't like the way the most powerful players could just farm weaker players planets. I especially didn't like the fact that the game required regular attention and you ended up losing resources and game positioning if you weren't always active.
I've got five kids so my time is quite limited and I can only find time for gaming in short, irregular intervals.
I love Splinterlands and have been playing this on and off for almost 18 months now.
Its great that I can fairly quickly regain position in Gold or Diamond League even if I've let things slide for a month or more.
It continues to hold my interest, even though card fighting games were never my thing previously.
Exode appears to be the best of both worlds in a number of ways.
It combines my favourite genre with my favourite blockchain.
It combines blockchain based assets and game data, without trying to put every click on the blockchain.
I've seen the limitations of this with Splinterlands (minor issue because its a card fighting game) and Next Colony (can make the game slow, boring and prone to bots).
As a general matter in DApp development devs need to find the right balance between what needs to be on the blockchain and what doesn't.
It is crucial that in-game assets are on chain in order to provide true ownership and the ability to trade independent of the the game developer.
This also allows cooperative competition in market interfaces (eg PeakMonsters vs Splinterlands Market) which adds value to the ecosystem.
It also important that a player's key in-game data is on-chain in order to provide transparency and verifiability to ensure no-one cheats.
The above two things allow a third party to resurrect a game if the original dev drops it.
But just like video and pictures cant be efficiently stored on-chain, some of the best game elements including fast action and graphics can't be on-chain.
I did some due diligence before deciding to invest some powered down Steem in Exode.
I especially liked:
If you want to check it out please feel free to use my referral code below and in Exode link above.
We both get some bonus cards out of it.
https://exodegame.com?ref=42416eb
And don't forget to sign up for the Class Action Lawsuit against Facebook & Google's Crypto Ad Ban.