HIVE FEST - PIC PICS PICS!

Hi all, I've been floating around the virtual environment since 11:30 FL time and I'm getting ready to enjoy the conference.

Here is how you can redeem your badge: simply find a badge pickup "atm" / terminal / computer and interact with it. You should be able to find it easily as it usually has a bunch of avatars around it.
NOTES:
Keep in mind that you do not need to wait in line, simply click on the "atm" to start the "redeem badge & wristband" process.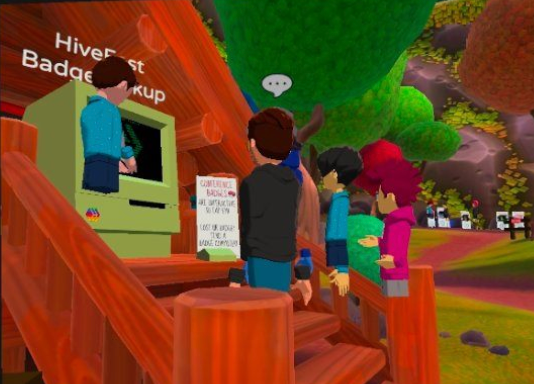 And, even easier, if you navigate to the photo boot you can't miss it! ;)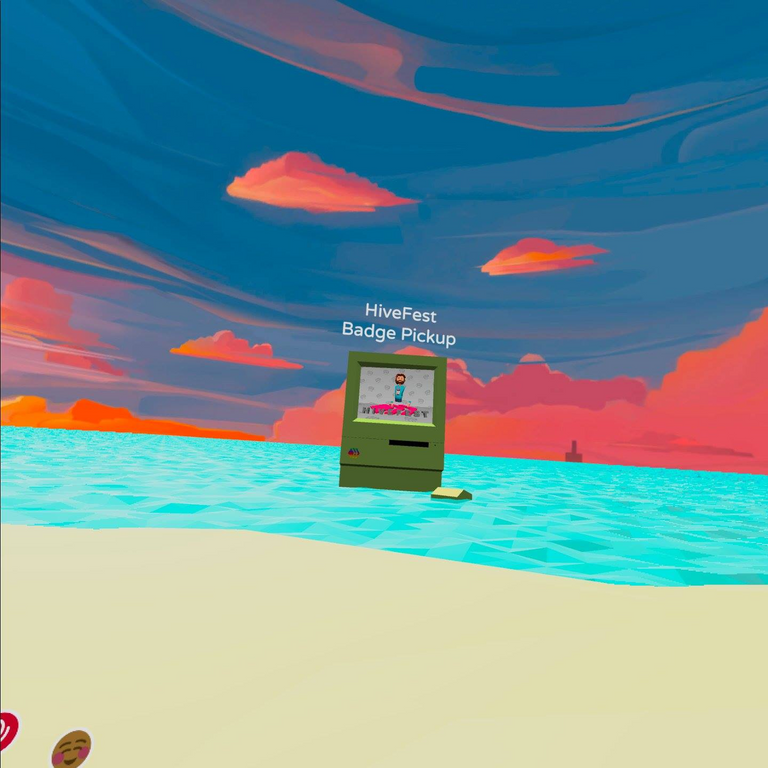 Ah, if you are having trouble decoding your secret check out these easy steps that I blogged about yesterday: https://peakd.com/hivefest/@gaottantacinque/time-for-my-first-hivefest-simple-steps-to-decode-your-invite-in-the-private-memo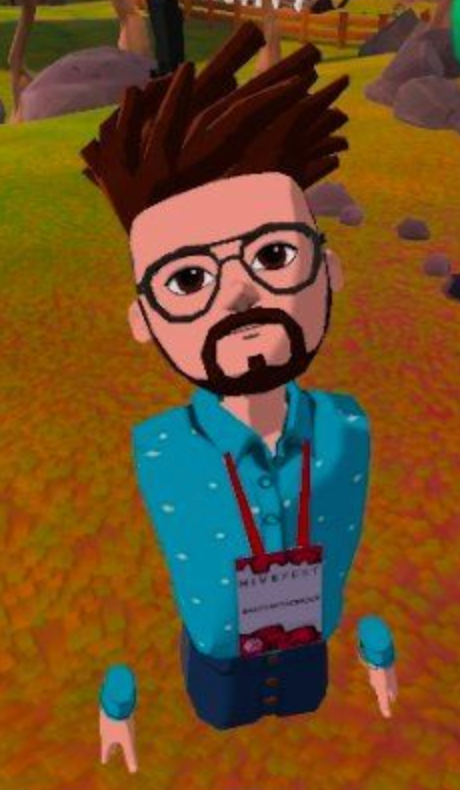 See you there!
@gaottantacinque / @keys-defender
---
---


PICS OF THE EVENT:

- Teletransportation menu in the Lobby:


- Presentations room: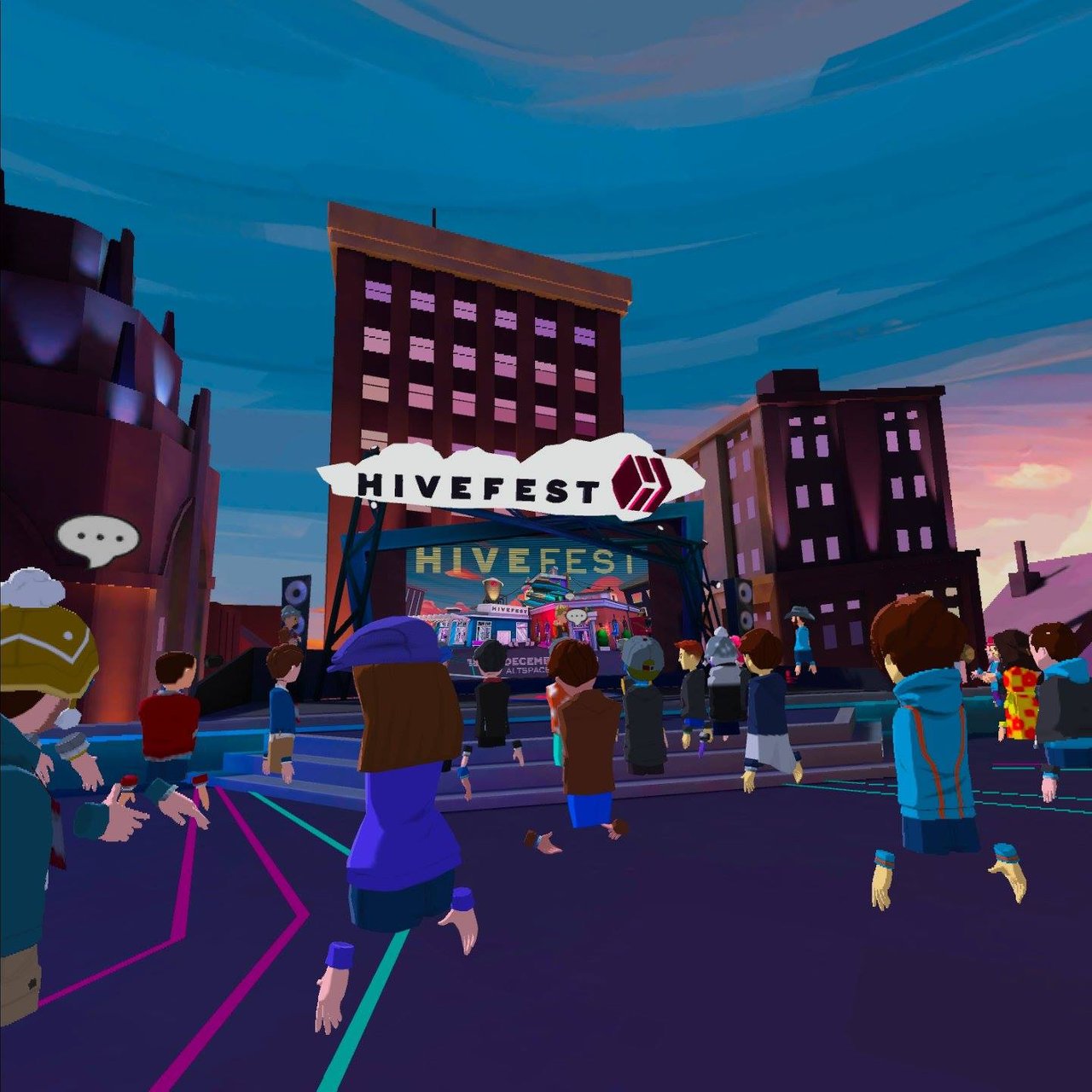 - @howo & @blocktrades's talk


- Hey, how are those guys flying over the roof??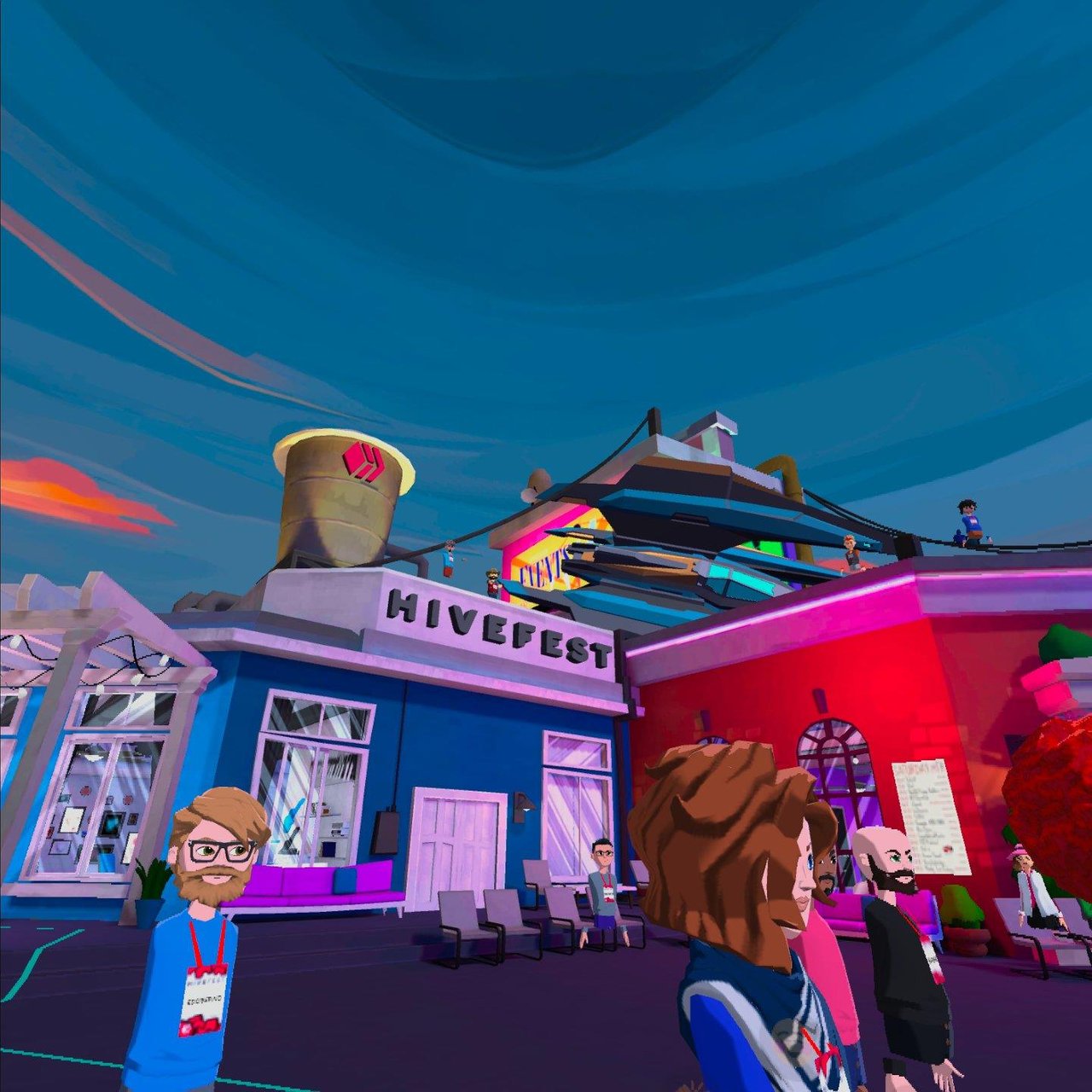 - @themarkymark presenting STEEMgeeks and AltspaceVR events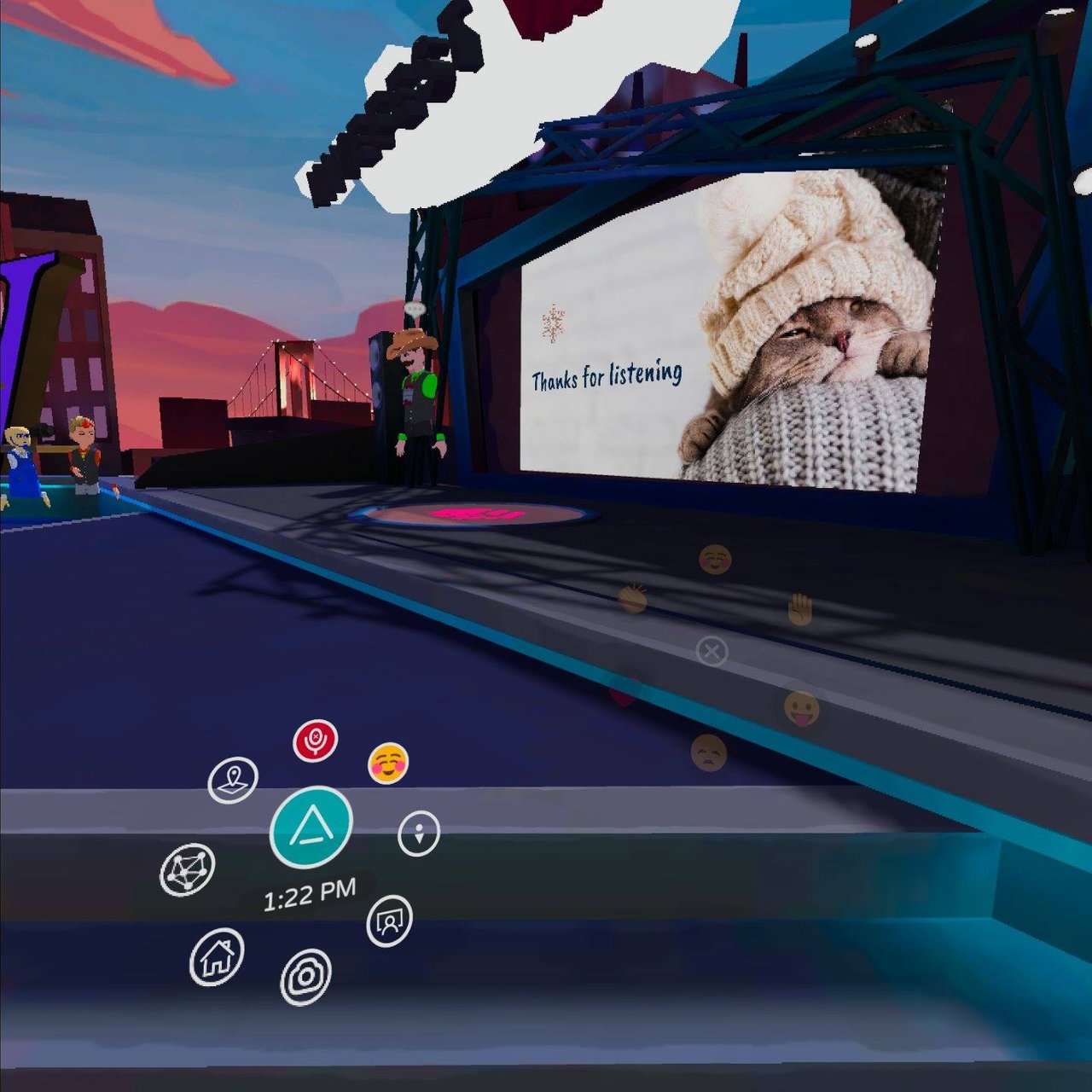 - @jarvie's talk on peakd.com (@arcange, nice avatar!)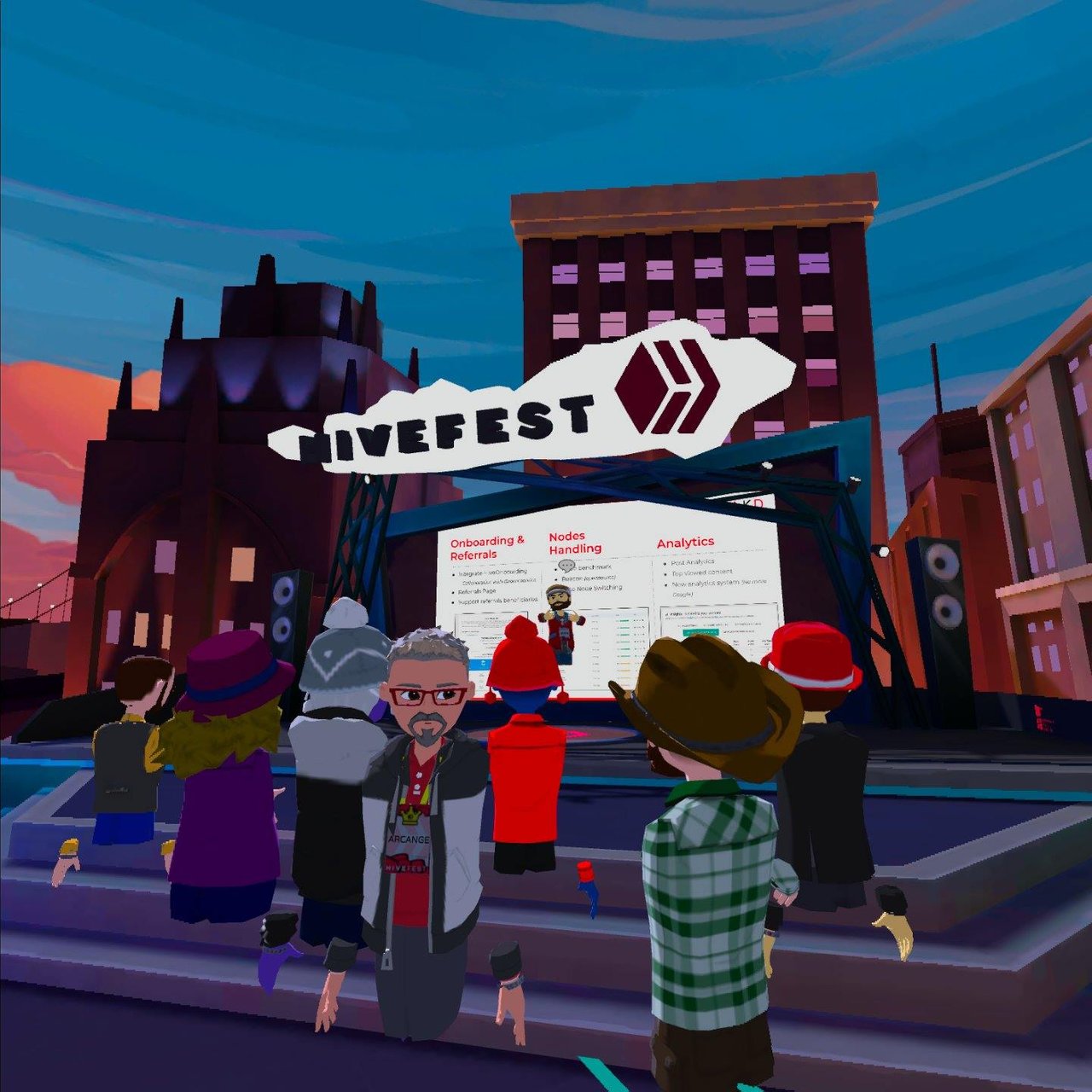 - The tipping feature was a great idea! (@encrypt3dbr0k3r)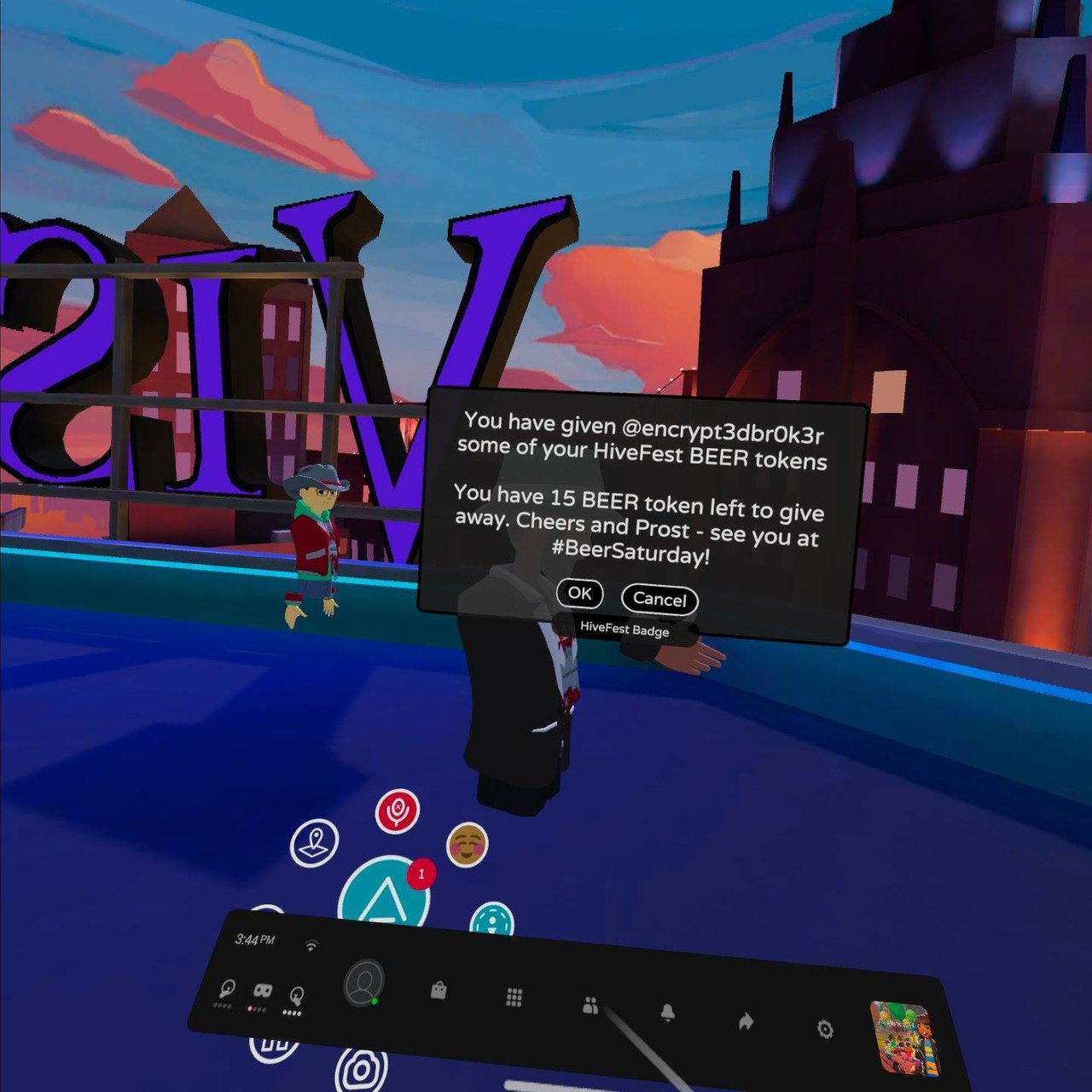 - This guy drunk to many !BEER -s and collapsed! ahah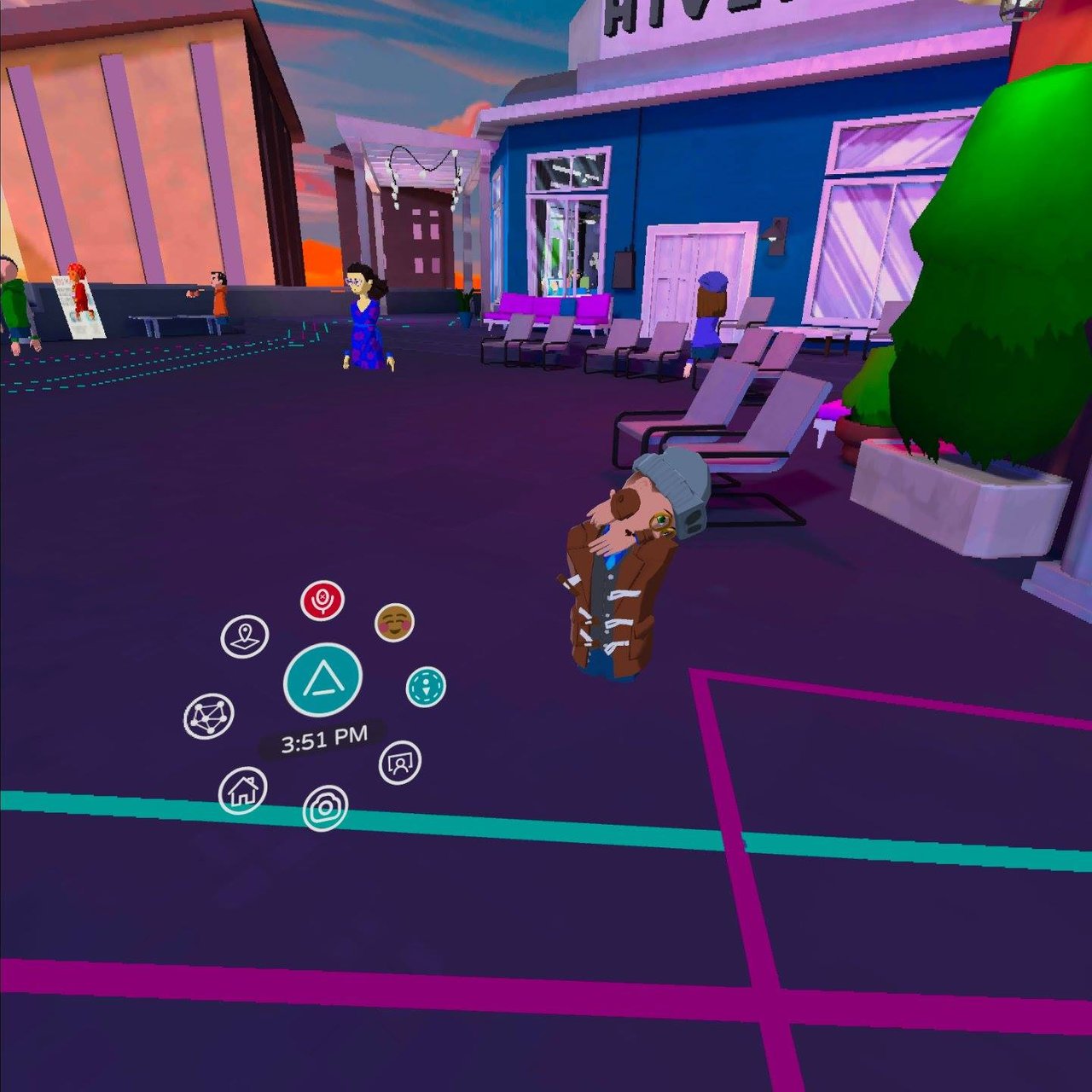 - @andrarchy's KOIN project, I like it! (glad I mined quite a few). And great presenting skills @roelandp 😎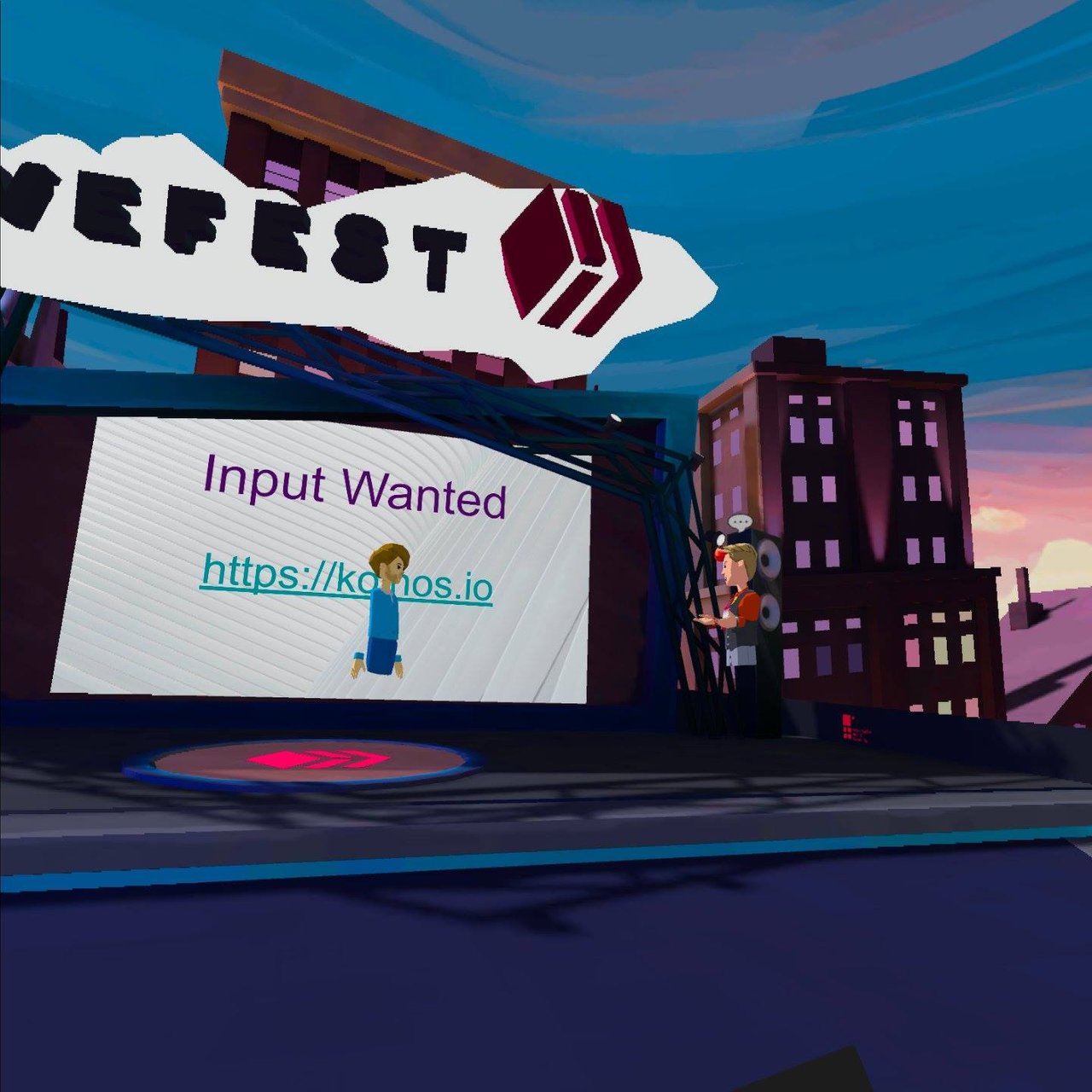 - Hive-engine demo. Good stuff @cryptomancer, I enjoyed it!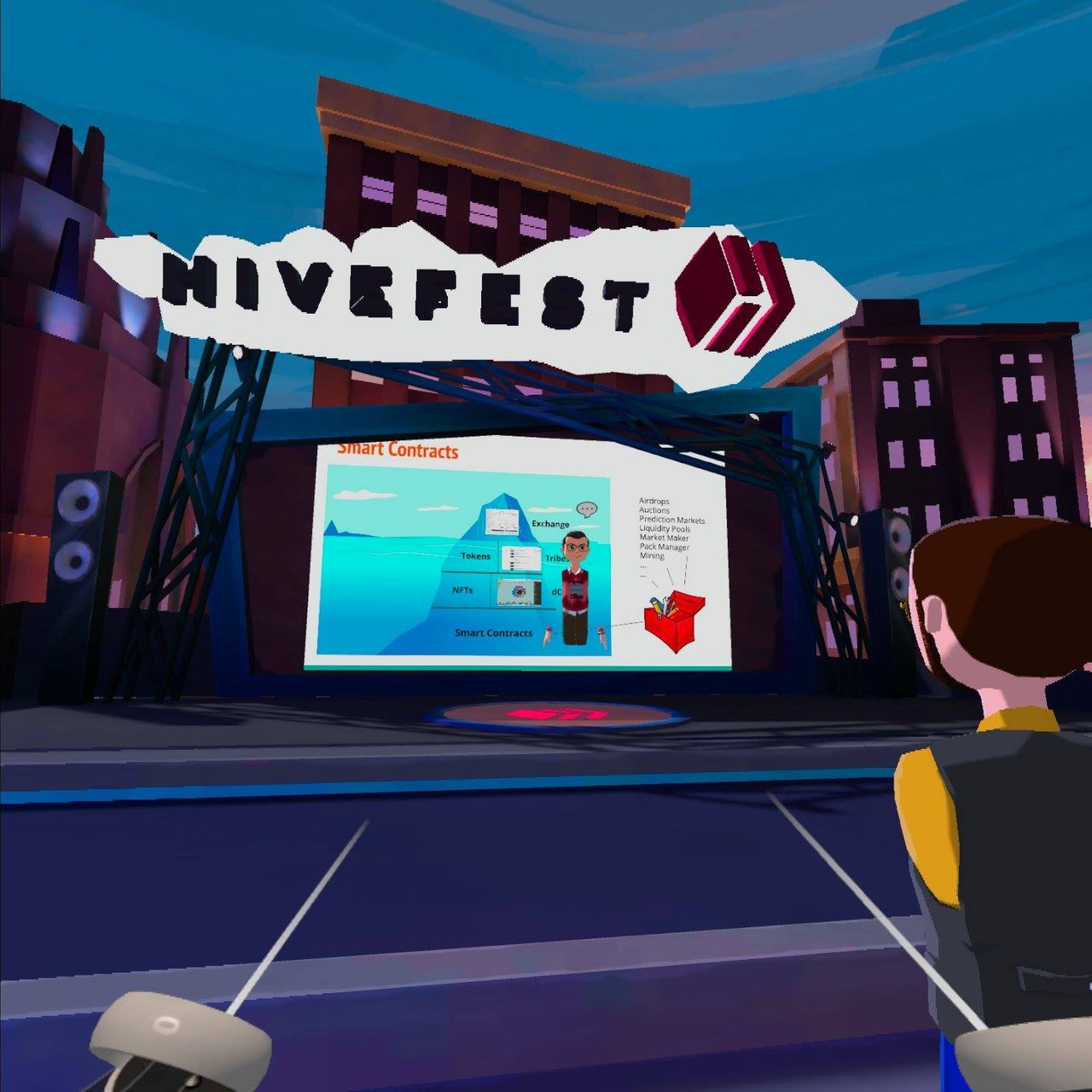 - Hanging out in the Lobby


- Visiting the art gallery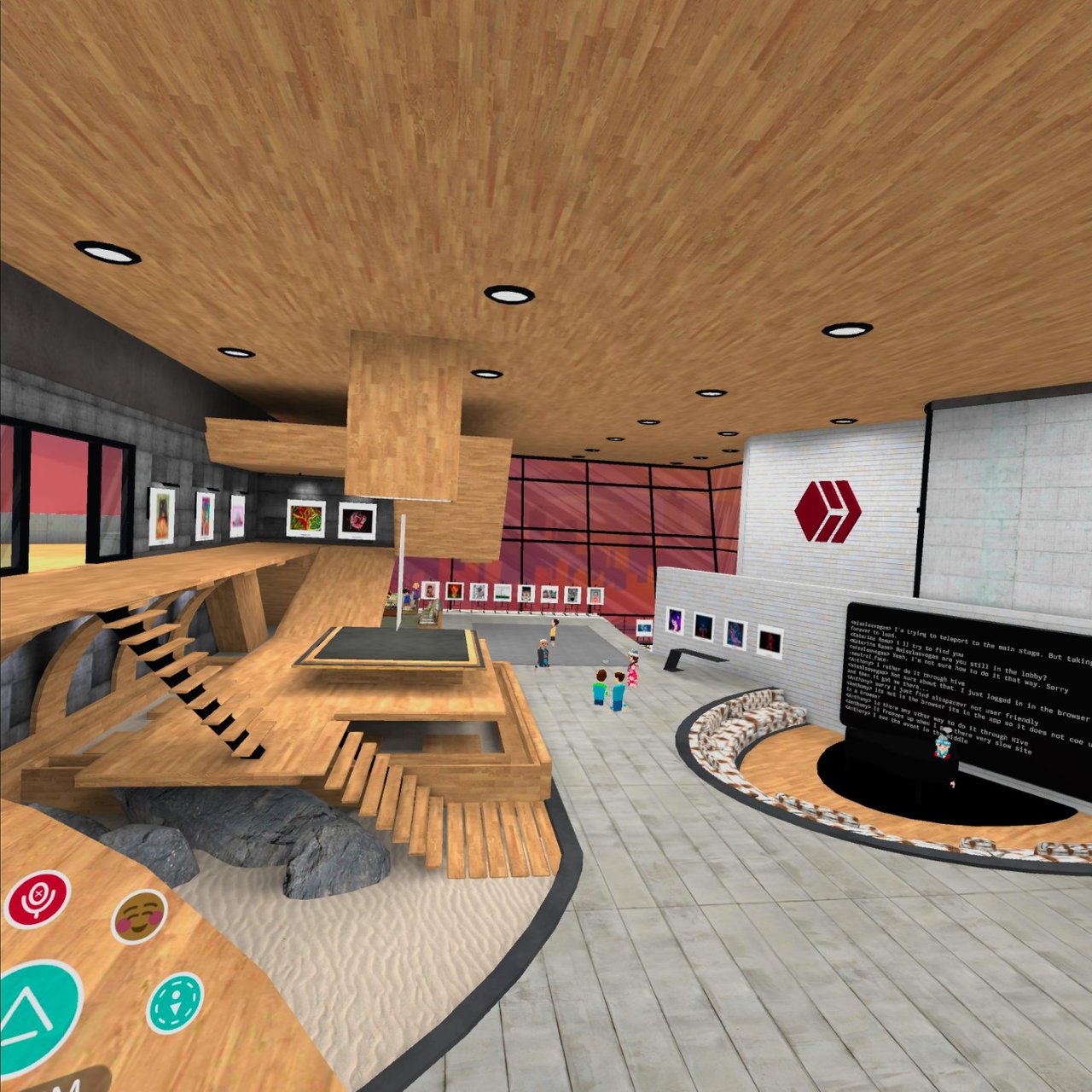 - Pretty awesome paintings!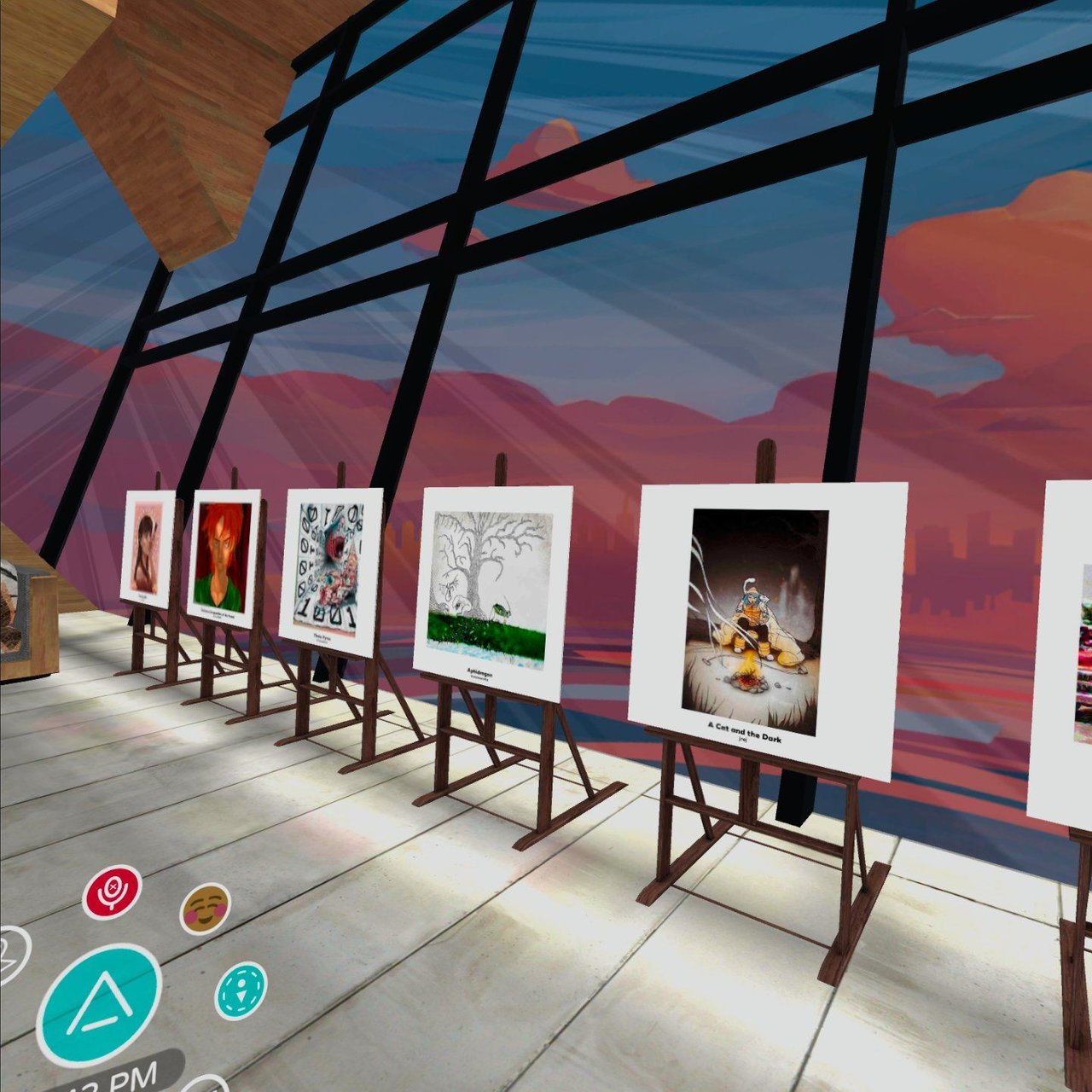 - If you walk behind them you can also see them upside down ahah #bug / #feature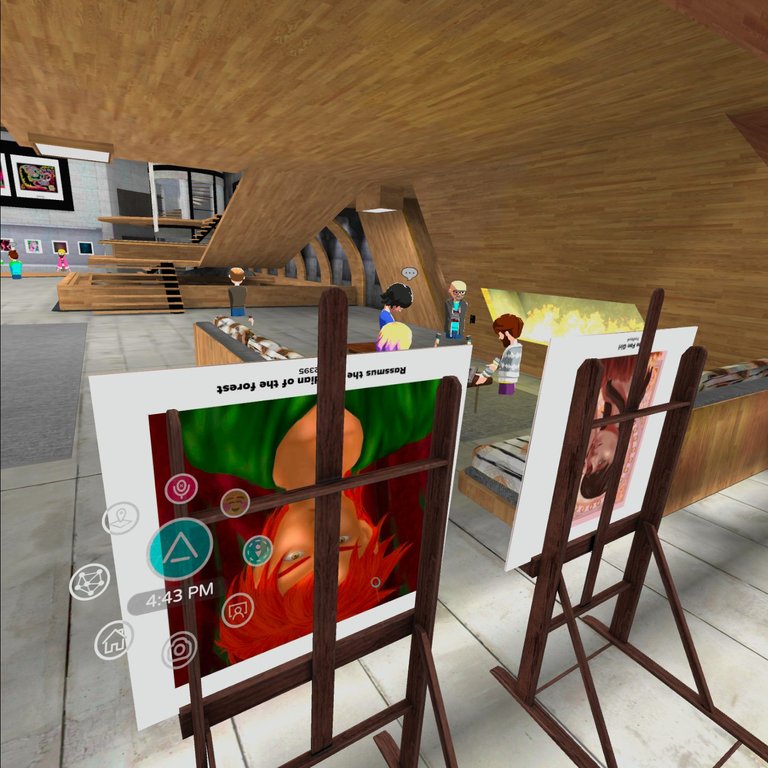 - "Real" chess game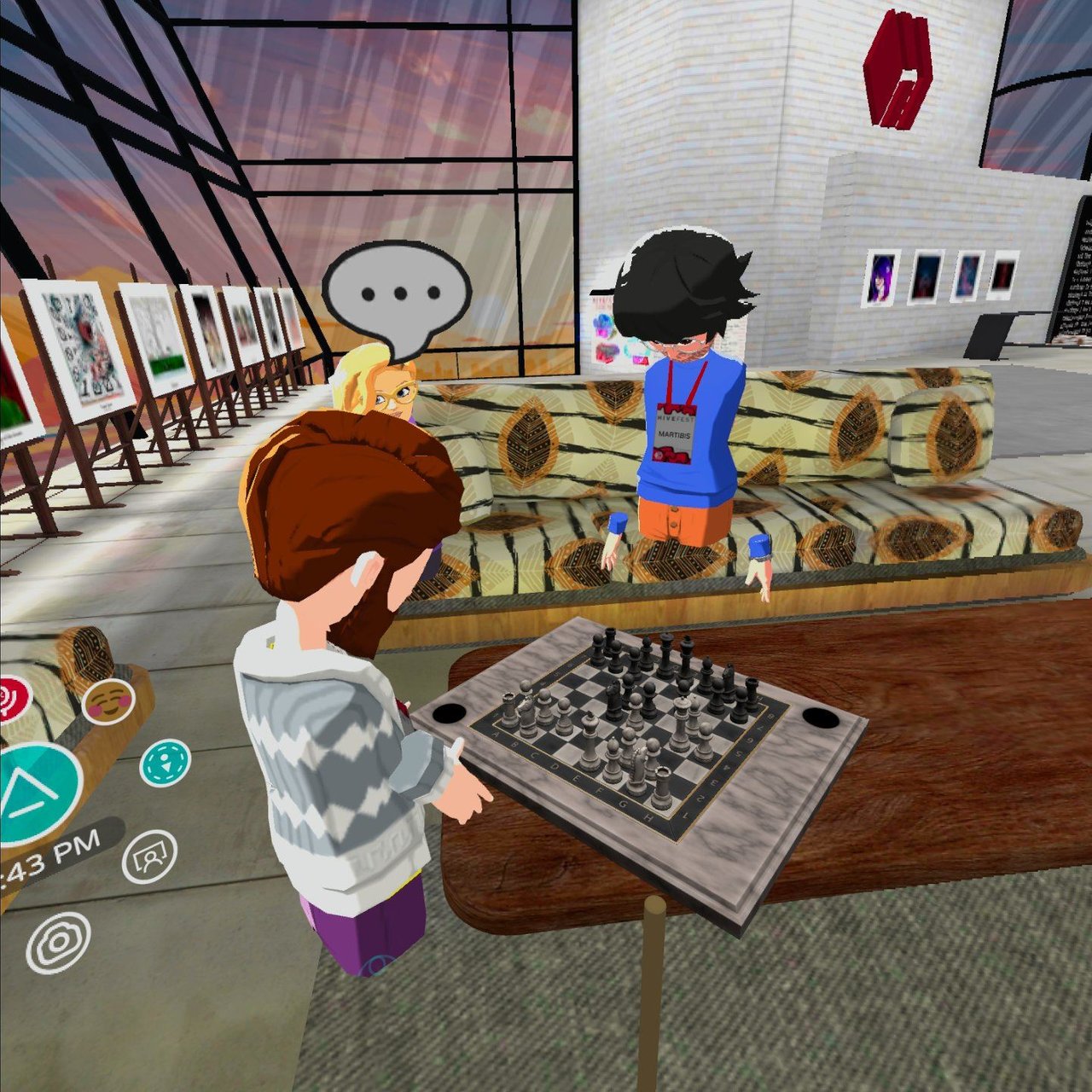 ---
See you all tomorrow!
@gaottantacinque / @keys-defender
---
---