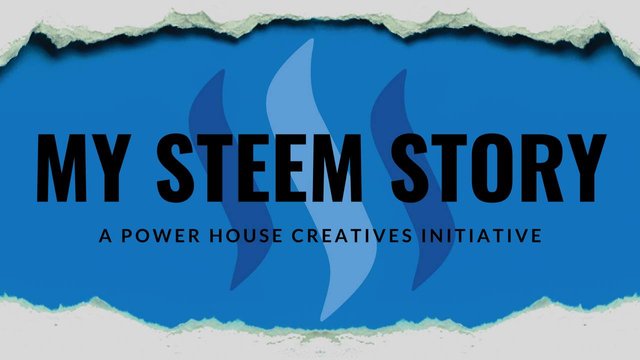 A Power House Creatives Initiative
Power House Creatives _night mode.png
Everyone has a story – and all our stories have something in common… we all started from nothing and knew nothing. People want to hear stories. They want to hear OUR stories — they want to know who we are, where we are from, what we are doing, who and what we love, what we have learnt and where we are going. People also want us to hear their story! Being a part of the Steem network is an individual journey for every single one of us and through this initiative we will share our stories not only with all who are already here – hopefully inspiring, guiding and informing them… but doing the same for everyone else in the world too. Through our stories we will prick the curiosity of those who have not yet arrived and illuminate and widen the already open doors to our one in a million blockchain.
We invite and encourage each and every one of you to participate and share your stories too! You can find the "how to" details at the end of this post.
MY STEEM STORY - BY @JAYNIE
Its my pleasure and honored for the invitation by @mrnightmare89. Thank you for you open my door to join this initiative of miss @jaynie. I am so hesitant to join any contest from your community because I am not a member of powerhousecreative or steemitbloggers. We are both Filipino but I only recognized this person here in steemit.
My Steem Story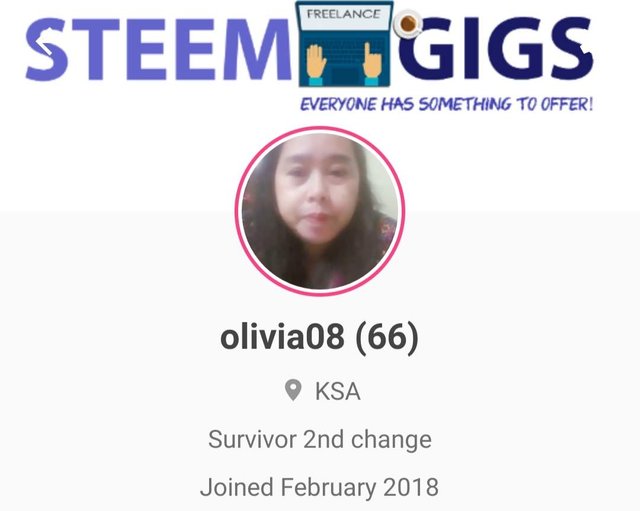 Let me introduce myself to miss @jaynie. hello dear! I'm @olivia08 from the Philippines who is working in the middle east for 22 years for greener pasture. Working hard just to help my family since my family members are dear to me. I'm a widow since 2004 and I have 1 son and two grandchildren. I'm getting older and thanks to God for giving me life for 50 years now.
I became a steemitant since 2018. My friend a certain Filipina steemian @ediah. forced me to join in this venture. I was not interested because I had no idea what I was going to do in this blockchain. Thinking of myself without talent and no how to write a blog and keep the most, I had no self-esteem. But she really insisted on it because she knew I need more income to add on to my salary.
One day I found my registration was being approved through email. I didn't know anything to start. The talent of my friend was about digital art and I was not. So I try submitting photography though I was not a photographer. Building a group of words through blogging had nothing in my mind. I forgot everything that I learned from school.
But steemit had changed my life. It made me smile in the morning before I woke up and before going to my bed. I got my self-esteem and confidence. The more I became happy when I met virtual friends around the globe.
I was so happy when I knew @surpassinggoogle. He was curating my post before. He became a part of my starting days here with @ankarlie, a young Filipina crypto enthusiast, I will not be here until now without them.
As time goes by, I met @steemachievers along with nice people @long888 @g10a @lebron16 @birjudanak but now they were not active anymore. And the only member of our group who became my member is @mermaidvampire. I owe to her my success in steemit life.
To explore about crypto, I met @otom who became taught us about crypto. He is a good person who shares his knowledge and encourages us to keep on going bears or bulls. Then I met @mers, a certain Filipina living in the UK. She became a good example to me in making good contents and she is our admin in @steemitpowerupph.
Actually, I made my account grew from joining @melinda010100 shadow's photo contest. The photography of @axeman, @worldcapture @lightcapture was my home in surviving my days here before.
I kept on going even though the value is too low. I never mind the value of steem but the value of my happiness having virtual friends who stay with me. That is the best feeling I have in my steem its life.
From time to time, I learned gradually how to post, how to trade and how to curate. Then I met new good friends in a small community @team-ccc headed by @freedomshift, @marblely, @macolettes, and @wakeupkitty. Oh! Wow, when I met @wakeupkitty, the more encouragement came to my mind and so with @marblely. They are nice people and it is so easy to recognize everyone because we are just a few in #team-ccc members.
The hardest part of my steemit life was when I lost my first account's password. But @surpassinggoogle helped me through @ankarlie with this new account and this is @olivia08. Then the second saddest time was when I was mistakenly accused of plagiarism with my submitted picture I submitted in @qurator tasty Tuesday and @tasteem. Ignorance of the law excuses no one. I never know that taking a picture to the wall of a certain restaurant here in Saudi Arabia was an offense. I almost leaving steemit for the embarrassment of the thing I never did. I have 30k pictures Google backed up and I never plagiarized ever since. It haunted me so much. I discouraged on that day. But @cadawg gave proof that it was my picture. Then my friend @benedict08, @mermaidvampire went to the discord and discussed the matter so with @cadawg. I was spared and save by my three people and also @wakeupkitty was surprised and help me too. They able to clean my name with their helped.
I decided to leave steemit at that moment because they asked me to have a public apology post. I said no! It was really my picture, I swear to God. I'm a housemaid yes! but I didn't lower my pride just to say sorry for the things I never get wrong. I stood where I stand and I decided
to leave steemit and goodbye.
Thank God! I was saved by some angels in steemit and I won't forget these people around me.
Lesson to learned.
What I could say that please be careful in posting and do not take a picture closer to the object when it is on the wall of the restaurant or on a menu. That was a lesson that I learned and treasure that moment.
Lately, I found @ecotrain, @naturalmedicine where I can join every time they have a contest. Then I have also a great day every Sunday with @ace108 and @coff33a. Every Tuesday for the @qurator.
The initiative of @tattoodjay #wednesdaywalk and @elizacheng #makemesmile became one of weekly routine and #marketfriday by @dswigle challenged me to roam around the market while steeming.
I am also happy meeting with @davidke20 during my starting day in blogging here. I was amazed by his constructive comment to my post on that day. He told me a tip on how to write a post that is presentable. To be honest I felt so shy at that moment but I won't forget it because it made me a better person.
What happened to my life in steemit is something that opens my door for an opportunity of exploring myself and never die just a housemaid. The impact of my self-esteem has a big difference before I join here. That's the reason why I don't stop convincing my friends to go on and do not discourage the value of steem. The community, the people have a big factor for me. This is how I love steemit and I don't know what will happen if it will vanish away.
To be honest, I want to become a powerhousecreative member a long time ago but I feel shy to interact with someone about these communities. I am so grateful to @mrnightmare89 for tagging me .
A little way of helping our community
It has been 20 weeks of my initiated contest about TAKE A PIC. I didnt earned but Im willing to help my fellow steemians in a little way . I decided making a contest to have interaction with each other after the hf21. We eere all sad on that time .
This is my entry for the @jaynie initiative. Thank you so much.
I would like to invite @diosarich @sarimanok, @wakeupkitty, and @gertu to partake in this initiative.
Here is the main post of @jaynie, please check this for more details.
Share to Twitter:
https://twitter.com/Olivia65325131/status/1231640041476239362?s=09
This is an Invitation to join #ccc for Guaranteed 👍 Daily Income 💵 and Payout 💸 for Newbies (2.0) 🐟 🐜 🐛 in #ccc 👣 and Follow 👣 the Honor Code 🏅 - the Creed (Conditions and Limits Inside)
AND
the latest update <<< please click to read.
it's me,