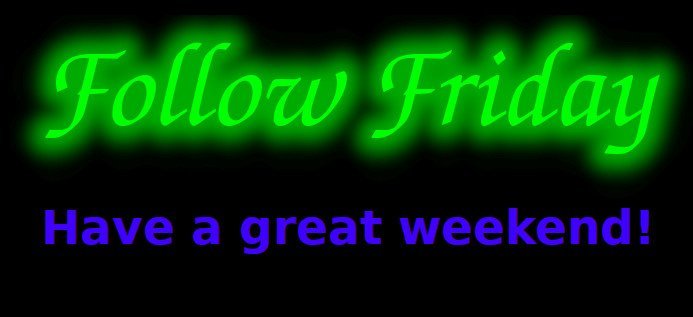 Man this week went by quick! It's already Friday... BLACK FRIDAY! I didn't do any shopping today and will probably do most of my shopping online this year. Oh, I ordered a new dust mask from Amazon. So I did shop accidentally I guess. Woops.
As many of you know I play guitar, poorly I might add. I do try though, and I love watching and hearing other people play. This week I thought I'd do a #FollowFriday post of some of my favorite guitarists that I've found on HIVE!
I'll start out with @gtown. He hasn't posted in about a month, but the guy is an incredible guitar player. I hope he's just taking a break for a bit because his content is such a great value to the community.
I've talked about @steevc before. He's a great freind and posts about all sorts of great topics. He also loves to share his guitar videos and is the admin of the guitar community on HIVE. https://peakd.com/c/hive-100162/created Sooner or later I'm going to post some of my playing on there, I'm a bit shy and still a bit rusty after close to a 20 year break.
https://3speak.co/watch?v=steevc/txaebvhy
Seeing we're on the topic of guitars this follow Friday I recently read that most music stores are having a hard time keeping Guitars on the shelves and Fender guitars is reporting a record year for sales. Apparently with lockdowns and Covid 19 I wasn't the only one who decided to return to guitar playing as a hobby. We may see a huge increase of awesome guitar players in the next few years! That would be cool. The world can always use more music and art!
So I digress... Returning to some FollowFriday guitarist I recently found a few posts by @sketch.and.jam and this guy just rocks. His guitar playing totally inspires me. He has an incredibly unique psychedelic style and is an incredibly versatily player. He also plays many other instruments in his videos. Seriously check this guy out!