As mentioned in my last post I have a @HiveSQL query to see who is close to being a minnow. Let us see if we can get a few more over the threshold. The easiest way to check your status is on HiveBuzz.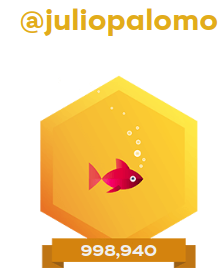 That number is your 'vests', which get expressed as Hive Power. When it reaches a million you are officially a minnow.
Here are some people who are really close:
None of these people are currently powering down and they have posted recently. With a little extra support they could get to minnow sooner.
Hive five!