Last week we reported on some accounts who were close to becoming minnows. You can see how close you are on HiveBuzz. The threshold is a million 'VESTS', which is the internal representation of your Hive Power.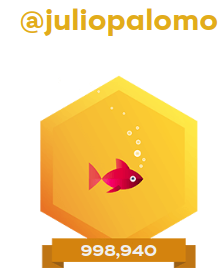 To speed up your progress you should power up all you have. If you are getting HBD rewards then you can sell them for a good price right now to get more HIVE.
Since that last post @juliopalomo @calumam @joey1989 have all become minnows and the others are close.
More who need a little boost to get there are:
Some of them could power up some HIVE to reach minnow.
Meanwhile the following people have graduated from @tenkminnow support.
So we have some vacancies for people to support. You need to show dedication to Hive to be included. That means good posts, engagement and be powering up. Please nominate in the comments.
Hive five!