Sadly these numbers are not what we have, but they could be targets to aim for. We have seen a decrease in big accounts since the split from Steem and we ought to be back on the way up by now.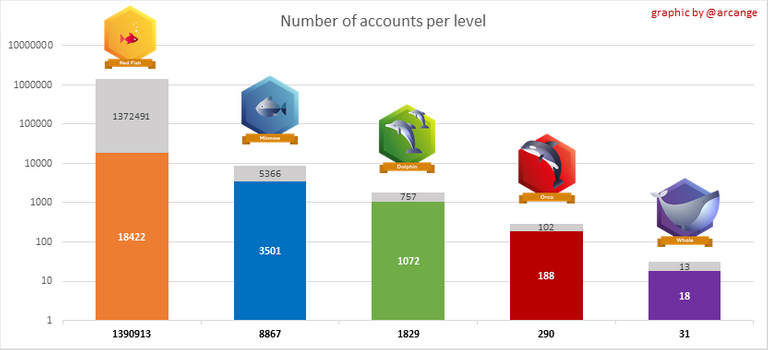 Stats from @arcange
We desperately need to retain the new users we get. @steevc has posted about the issues with engagement. We need real interaction and not just automatic votes to keep people posting.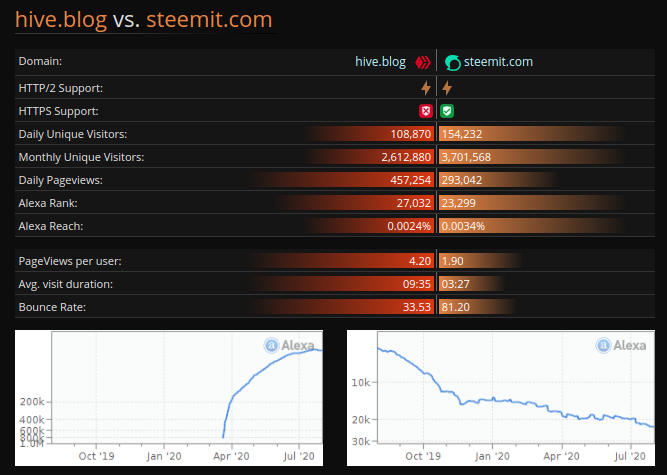 Hive has nearly caught up with the Steemit site for visitors, but we have lost momentum. We have to keep talking about Hive on other platforms. There are various campaigns on Twitter. Is anyone doing anything elsewhere. Without a big company to pay for ads we have to do our own marketing. It is in the interest of each of us for Hive to grow.
Hive five!