I had a package today that I had been expecting. It came from @whiterosecoffee, which is a coffee supplier in Yorkshire. You may have heard of Hive witness @c0ff33a who is the man behind this business. He recently organised a meetup on his premises, but I was unable to get there. I had been looking forward to trying some of his produce, but when I saw he was producing a special Hive coffee I had to have some.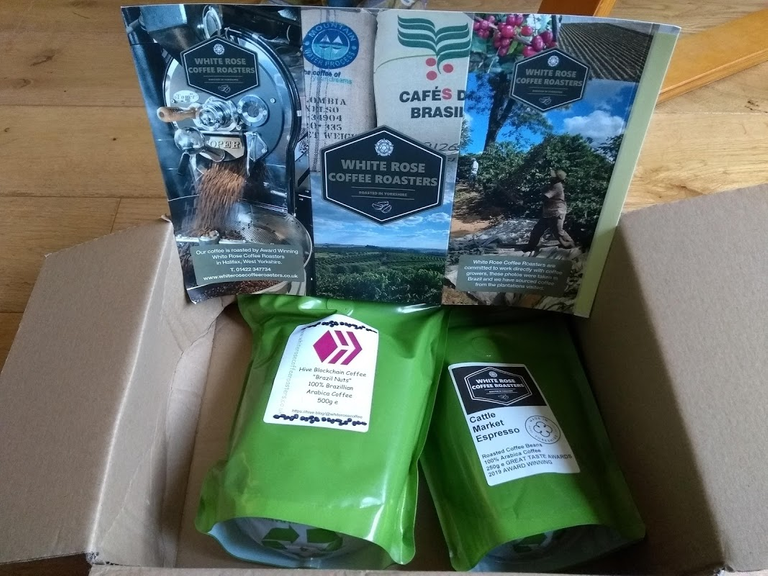 This will keep me going for a while as I am the only coffee drinker in our house. I like that all the packaging is recycleable.
I brewed some up in my mokka pot. I Add hot water to make an Americano of sorts.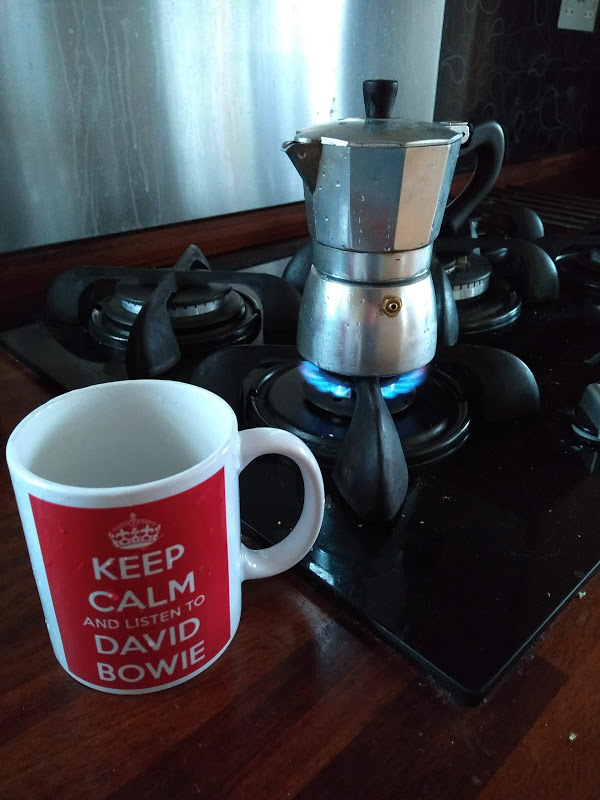 The result is a very nice cup of coffee. Very smooth with some hints of chocolate.
There are options to pay for your coffee with cryptocurrency, but I opted to use my Wirex card that was powered up by selling my Steem.
It may not be viable to ship the coffee all over the world, but those in the UK should definitely check out what is on offer and consider giving @c0ff33a one of your witness votes.
Hive five!