The first day of each month is celebrated as Hive Power Up Day. If you are a smaller account there are chances to win prizes if you power up then. It may be worth saving up some HIVE to take advantage of this. I expect some will take advantage of the high HBD price to get more HIVE.
My reputation and HP disqualify me from the prizes, but I still like to be part of this and help boost the total power up. Due to the current higher HIVE price I was not able to buy more, but I saved up some rewards so I would have some. I did buy some power up to celebrate a year of Hive recently.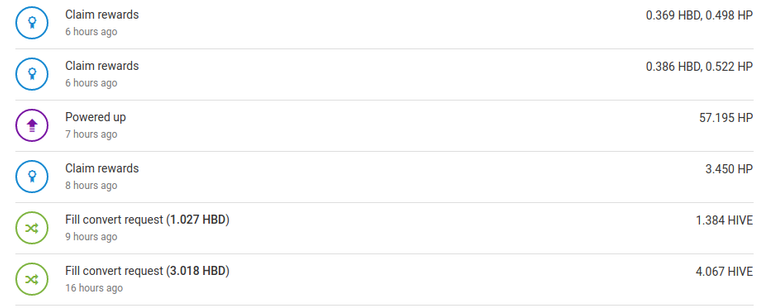 If you power up at least 10 HIVE you qualifty for a badge from @hivebuzz that will appear on Hive Board and PeakD. I have a nice set so far. The latest one will update at the end of the day to show an appropriate sized bee based on the amount powered up.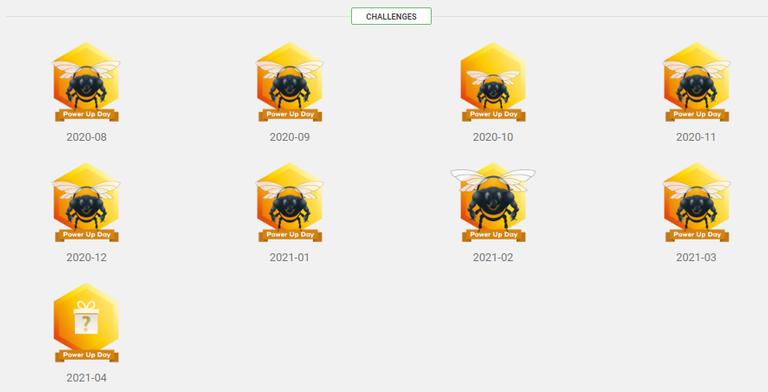 Today is also New Rising Star Cards Day (not sure that is official). Rising Star is the Hive-based card collecting game based around the music industry. New cards are issued each month as others go out of print. Trying the get all the different cards can be quite addictive. I bought a load of packs today and was lucky to get some of the new ones. Hippy Wagon is a new vehicle. Jive Bunny is a special card for the Easter period. Once you have it you can do a special mission to win seasonal instrument cards. I gained four bunnies, so may sell some.

I cannot actually use the new cards yet as the system is processing all the packs claimed today. A couple of people will be buying hundreds of packs! They have been supporting the game since it started and so so quite well from it. They have about ten times as many cards as I do. I can still earn enough to buy a fair few packs each week.
I am still selling various cards that I do not need. Please contact me if you want to bulk buy some at lower prices than the game market. There are nearly six hundred people playing daily, so the market for cards should grow.
I know some people just care about rewards, but I find Hive to be a lot of fun. That comes from playing the games and interacting with the community. People use other platforms for no reward, so Hive needs to be fun too as many people will make much here.
Have fun and Hive five!