Got that Friday feeling? What about #FollowFriday? I have been on furlough (temporary break from work) for a while, so the days of the week have not been so important, but I will still mark this day with my regular post.
It has been a week of ups and downs in crypto with Bitcoin getting close to its all time high again. Is it all just hype? We know there is more to Hive than hype. Unlike other coins you can earn it with no initial investment and help others at no cost to yourself. It must be one of the most social coins and that is a strength we should exploit.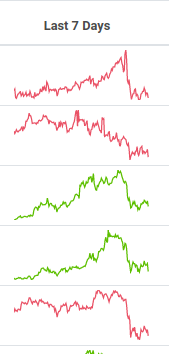 We have another Hive Power Up Day coming next week. Even if you just add a few HIVE it all adds up.
We need to keep the conversation about Hive going across all social media. Plenty of people have still not heard of it. There are so many who could gain from it. I have a big interest in music and so would love to see more musicians on here. I do what I can to support those already posting. I will include some of them in this post.
If you know of other musicians who could benefit from Hive then tell them about it. Times are hard with a lack of live gigs, but they could make something posting here. That can be old videos if they want. We also benefit from having more content as that can attract those who want to be entertained. On Hive the fans can also earn just by voting.
We can make Hive a hub for music.
Rock on!