So this morning I was messing around on Hive.vote, checking on my auto-vote settings. You know trying to fine tune it a little bit because I have found some time, or actually made some time to do some manual curating. Not a lot but a bit more than in the past. I haven't been one for self-voting, I find it a bit.... selfish if you will. Now if you follow curation trails and one of those trails just happens to fall upon your post and curate it. Guess what happens, that's right, your trial vote ends up self-voting your post. I always end up having to unvote it, well because that is just me.
Behold The Self-Vote Toggle
This little guy if just sitting there waiting to be used
If yours says TRUE then that means Self-Votes are allowed. So for me, I am going to change that. So simply click the Aqua colored letters stating Click to Edit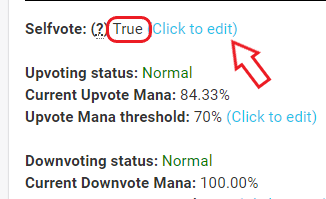 Then change it to FALSE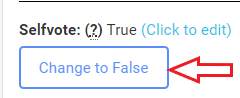 Now your account won't Self-Vote when one of the curation trials that you follow gives your post some curation love. This my be old news to some but I found it nice to know and something others might need to know about also

Your Random
Dose of...