Today I would like to touch on the state of the current proposals. This tool has allowed us to fund many of the things we enjoy on the blockchain, without having the devs/admins make spam posts to fund it. It provides infrastructure to allow new creators to create the next generation of dapps, and documentation to lower the barrier to entry. Even with all of its faults, I am a huge fan of the system overall. But lately things are changing...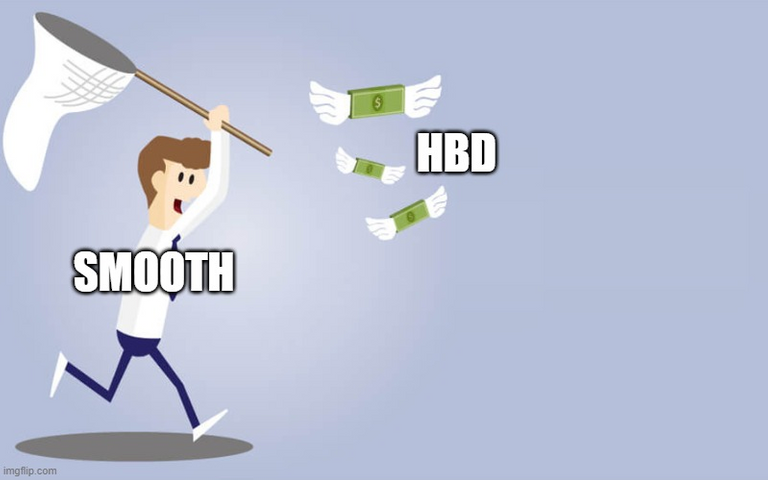 Source: @whatsup
The HBD Peg is Broken
This isn't news to anyone. It's been broken for a long time. There's countermeasures when it goes below $1 USD, but relies on holders to sell when it's above. Now we have huge volume on upbit driving the price up, and despite @smooth's best efforts with @hbdstabilizer, it's still well above $1.
If you don't know about the @hbdstabilizer project, it's actually pretty cool. Its goal is to bring back the dollar peg while also driving up demand on the price of HIVE, so a win/win for HIVE users. But it's proving no match for the Koreans who either don't care about the peg, or even know about it. Maybe if we can dump on their buy walls for long enough, they'll eventually acquiesce and move on, but we have to know the cost.
To get a proposal funded is no easy feat. For the most part, you have to be in good standing with the community, have to have a great idea, and be able to convince others that you can pull the idea off. Not only that, but you also have to compete over a fixed amount of proposal funding that is available to all the proposals that meet the above criteria. So you can imagine how frustrating it would be, how daunting it is to those who are building the tools we all enjoy, when you meet all the above criteria, and still get bumped from funding because HBD is too high? Even tho, as far as I can tell, nearly all proposals that have been paying out have been selling their HBD. It's not 100%, but it's damn close.
So if nearly all funding is getting dumped on the market, what's the difference between projects that are adding features to the ecosystem and @hbdstabilizer? The answer comes down to short term and long term thinking. Stabilizing the peg is important, and driving the price of HIVE up is really nice, but it's a short term plan. It doesn't solve the underlying problems of the peg, it doesn't keep the price of HIVE up forever, it doesn't convince anyone that the peg isn't broken, and it doesn't add any long term value to the platform.
The tools and resources that are being built now are what's going to drive the price of HIVE in the future. Real growth comes from demand, not artificial scarcity. We can fiddle with the system to make us feel good today, or we can work to build the things that will make our wallets feel good tomorrow.
If I haven't been clear enough to this point, I think that the HBD Stabilizer project has a place in the DHF, but I feel compelled to speak up when it's nearing 100% of the DHF. This isn't marketable, this isn't sustainable, and it's holding up long term progress we can make for this amazing platform for some short term gains.
What Can be Done about the Peg?
This has been the subject of debate for as long as I've been a member of this blockchain. There are no easy answers. Most fixes are short term fixes, which is maybe all we need, but I do have a suggestion:
Advertise!
Instead of draining the DHF and reward pool, spend that energy on telling the users about the price of HBD, and encourage them to sell. Get the front ends to push a pop-up, quoting the current price of HBD, and instilling a sense of impending losses if they don't sell. Once that train starts rolling, the game theory kicks in and assuming the people actually using the platform have enough HBD, things could very well stabilize. Or, we try patience and let it run its course, and as soon as things calm down in Korea, it will reach the peg yet again as it always does. Or maybe a combination of both.
Got a better idea? Am I way off base? I'm not privy to all the intimate details about the inner workings, and I've probably skimmed over some important details, but if I did I'm sure you guys will let me know. Thanks for reading.