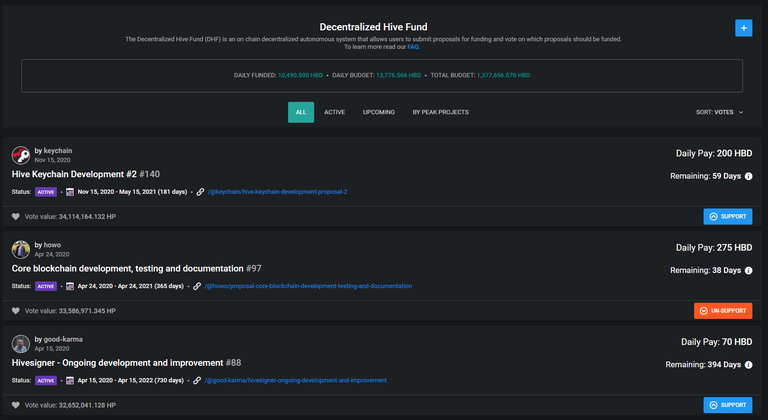 I try to review the proposals once a week or so and make any changes based on new projects, or if there is a group that I'm not in agreement with anymore.
If you are using @Peakd as your frontend (as you should ;) ) it is a very simple thing to do, just go to the top right and select Proposals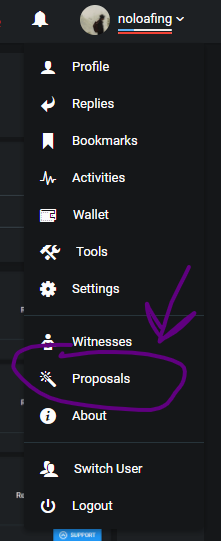 Go through the list and select the projects that YOU want to see funded. Even if you only have a few HP, I'm just over 1000, it counts. This is how the community keeps the whales in check.
If you haven't voted on any proposals, take the couple minutes now and check it out.