We have seen trends that people join Hive and other blogging platforms, they start with a good zeal but in a matter of time lose interest and then the account goes dead. There may be more then 50% of such accounts with no activity happening. I have not looked at the stats but when I do manual curation for people who have been following me, I see that most of the accounts with low values have started and stopped blogging in a couple of months.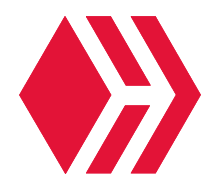 What are the reasons we think are not allowing people to continue on a longer basis. I see these 2 as major reasons for people to withdraw.
It definitely is a struggle in the first few months to start getting any value for the post, and this I see as one of the biggest draw back in terms of motivation for one to continue. I am not saying all of them face such problem, but yes at a large they do and this I see as one of the biggest hindrance.
It really is a challenge for a newbie to get attention and start getting their content noticed. There should be some way as in to encourage all newbies and not just a few. An equal reward distribution from the big guys for the first couple of months with post value less then $1 is definitely going to lure them to continue.

The other one thing I see is that not everyone is interested in writing long content, if we can equally encourage shorter contents, that also will be a boost. FB, Insta, Twitter gains more traffic just for the same reason, because people need not really have to write a long post every time.
Again here there are a lot of photography post which I see gets good momentum, but at the same time I have also noticed many a times that people who make a post with 1 or 2 photographs with very short content are shunned down.
There an be many solution to tackle this, but the one I see from my point of view is a - Sponsoship Program
It means that every new person who joins Hive is given a helping hand by one Whale. They can be a buddy for them for the first 3 to 4 months, until they have some reasonable earning of around 500 to 600 Steem, once they reach these levels then they can continue on their own. So every new person who joins with a zero balance can be assigned one Whale to be their guide.
Now for sure it is a mutual work and the newbie needs to show respect towards the support, so there should be certain guidelines laid to that too, like the number of post, the desired content quality of the post, interaction on the platform and so on.
What other problems do you think the newbies have to sustain and what are the possible solutions to it. Do share your thoughts and hope collectively the message can be passed on to people who can make a difference. Also to add on, more information on the Communities can be added into the FAQ section.
From my end what little I can do is, I support as many minnows as possible with manual curation.
Eventually some do make it over a period of time, but if there are some systematic ways of on boarding that will surely help get more and more people join the platform, eventually leading to an overall growth.
I am not sure, how many will even read this, but if you happen to and you feel you can make a difference in any way please do it.
Thank you for visiting my blog. 👼🏻👼🏻💖💖🌹🌺🌸




"Unlimited Abundance, Blissful Happiness and Unconditional Love"

Member of
---
| | |
| --- | --- |
| Supporting People Who Help Make The World A Better Place @ecoTrain | |
---