🙋Coucou LinLove From Tunisia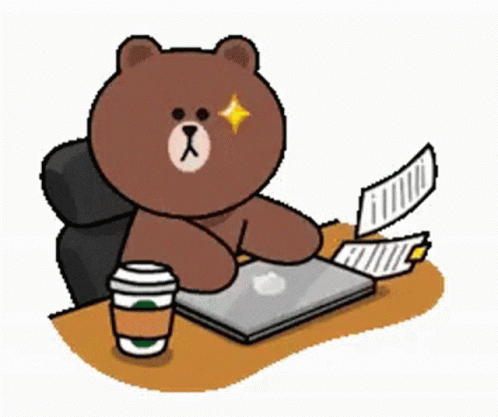 Source
🖐️ Hi everyone, thank you very much for your warm welcome (especially,
@lovesniper
,
@traciyork
(from the
@ocd
)
@for91days
(from travelfeed),
@hiveboost
(who introduced me to this community), ....)
I have also been asked to provide more details so that the community can get to know me better. (But I love the mystery :-))
I would like to tell you a little more about me and then you'll get to know me better through my future publications and interactions.
🧖‍♀️ I am a young Tunisian girl, my country is known for its beautiful beaches and for its very rich history (more than 3000 years of history and cosmopolitan civilizations)
I was born in Lyon (France) and I currently live in Sousse (Tunisia) with my family and my many animals (dogs, rabbits, chickens, quails ...).
👨‍👩‍👦‍👦 When I'm not at work or studying, I love spending time with family, hanging out with my many friends (love their company), and taking care of my many pets.
🖐️ Salut tout le monde, merci beaucoup pour votre accueil chaleureux (particulièrement,
@lovesniper
,
@traciyork
(from the
@ocd
)
@for91days
(from travelfeed),
@hiveboost
(qui m'a fait connaître cette communauté),....)
Il m'a aussi été demandé de donner plus de précision afin que la communauté puisse mieux me connaître. (Or j'adore le mystère :-) )
Je voudrais vous en dire un peu plus sur moi et vous laisser ensuite mieux me découvrir à travers mes futurs publications et interactions.
🧖‍♀️ Je suis une jeune tunisienne, mon pays est connu pour ses belles plages et pour son histoire très riche (plus de 3000 ans d'histoire et de civilisations cosmopolites)
Je suis née à Lyon (France) et je vis actuellement à Sousse (Tunisie) avec ma famille et mes nombreux animaux (chiens, lapins, poules, cailles…)
👨‍👩‍👦‍👦 Quand je ne suis pas en train de travailler ou d'étudier, j'adore passer du temps en famille, sortir avec mes nombreux amis (j'adore leur compagnie), et m'occuper de mes nombreux animaux.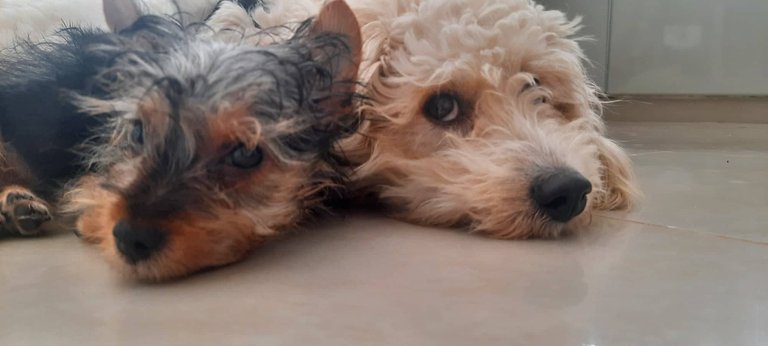 My lovely dogs.
💌 Since my childhood, my parents passed on to me the values of love, social support and openness to others. It seems that I am very social and quite sympathetic:
My mother taught me affection and tenderness;
My father often tells me to enjoy life to the fullest and keep a permanent smile;
Together, they instilled in me social, moral and ethical values
My older sister, whom I adore you, you will soon get to know her, because we will be doing some publications together.
I love to travel, discover new cultures and meet people. I will present to you the many trips I have made and tell you everything about them: Tunisia, France, Turkey, Dubai, Spain, Italy, ....
And all the other trips I plan on doing
Unfortunately, over the past few years I haven't been able to travel due to the sanitary conditions. So I decided with my friends to discover new places in Tunisia such as the beautiful beaches of Bizerte, Haouaria, Kélibia and also Mahdia.
To give you a taste, here are few photos taken during my summer vacation.
💌 Depuis mon enfance, mes parents m'ont transmis mon amour pour l'entraide sociale et l'ouverture aux autres. Il parait que je suis très social et assez sympathique:
Ma mère m'a appris l'affection et la tendresse;
Mon père me dit souvent croque la vie à pleine dent et garde un sourire permanent;
Ensemble, ils m'ont inculqué les valeurs sociales, morales et éthiques
Ma sœur aînée, que j'adore vous, vous allez bientôt la découvrir, car nous ferons quelques publications ensemble.
J'adore voyager, découvrir les cultures et rencontrer des gens. Je vous présenterai les nombreux voyages que j'ai déjà réalisés et mes nombreux coups de cœur: Tunisie, France, Turquie, Dubai, Espagne, l'Italie,....
Et tous les autres voyages et les rencontres que je compte faire
Malheureusement, au cours de ces dernières années je n'ai pas pu voyager à cause des conditions sanitaires. J'ai donc décidé avec mes amis de découvrir de nouveaux endroits en Tunisie, comme les belles plages de Bizerte, de Haouaria, de Kélibia mais aussi de Mahdia.
Pour vous donner un avant goût, voici une des quelques photos de mes vacances d'été.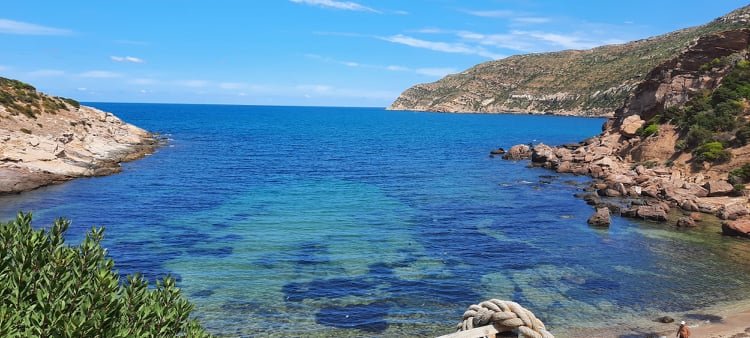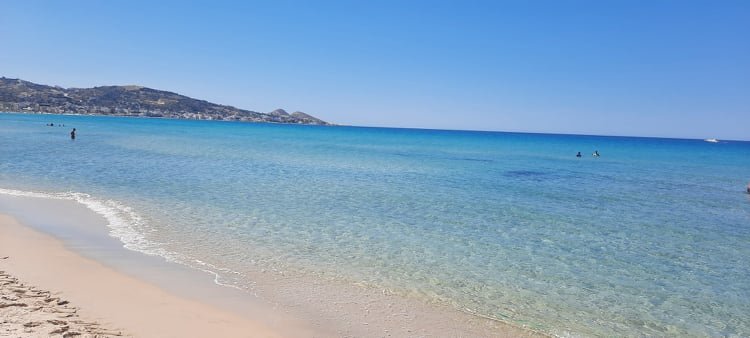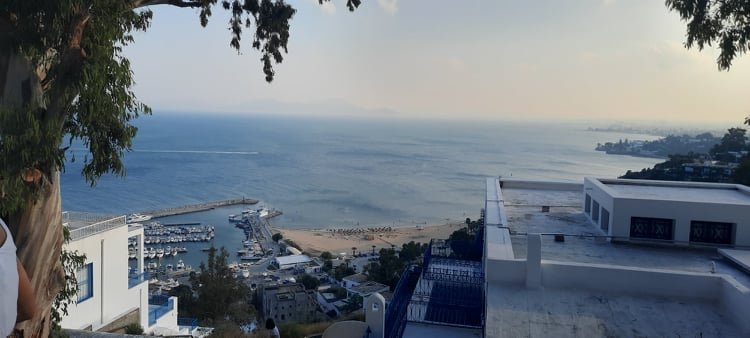 Source: From My smartphone
🥗 I love good food (I am a salad specialist), restaurants and cafes, sports, swimming, hiking and anything that allows me to relax and rejuvenate.
💻 I am very happy to be able to resume my studies soon at the faculty, hoping to obtain a brilliant diploma in Computer Science Engineering (Software) this year.
I am passionate about programming, IT development (currently by DLT system "Distributed-Ledger-Technology" (Blockchain, Tangle, Hashgraph, ...)). And my business logic is inspired by the rules of inclusive and sustainable trade
I can't wait to join the professional world, after my end of study internship, ...
If you need my IT skills I remain at your disposal, ...
🥗 J'aime la bonne nourriture (je suis spécialiste en salade), les restaurants et les cafés, le sport, la natation, les randonnées et tout ce qui permet de me relaxer et de me ressourcer.
💻 Je suis très contente de pouvoir bientôt reprendre mes cours à la faculté, en espérant obtenir brillamment mon diplôme d'ingénieur en informatique (Génie logiciel) cette année.
je suis passionnée par la programmation, le développement informatique (actuellement par les DLT system "Distributed-Ledger-Technology" (Blockchain, Tangle, Hashgraph, ...)). Et ma logique commercial est inspirée des règles du commerce inclusif et durable
J'ai hâte de rejoindre le monde professionnel, après mon stage de fin d'étude, ...
Si vous avez besoin de mes compétences informatiques je reste à votre disposition, ...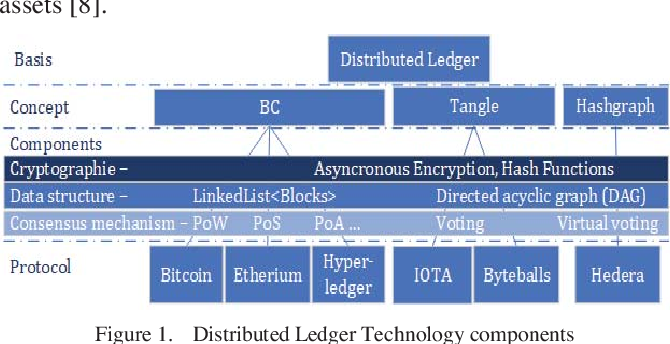 A little computer science (un peu d'informatique) Source
I hope to get to know this community better and help the system evolve through my interactions.
J'espère mieux connaître cette communauté et contribuer à faire évoluer ce système par mes interactions.
---
Others passions:
#alive / #IAmAliveChallenge / #Travel / #Nature / #Food / #Animal
---
My introduction post: #introducemyself / #introduction / #introduce / #presentmyself / #lifestyle / #newbie / #newhivers / #my
---
---