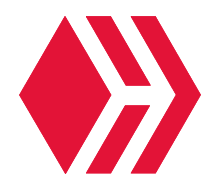 Thank you to the Hive community for such amazing support on our first post here. Visit the website here https://www.hivegiftcards.com.
---
Some light updates...
First, we are going to be introducing some token dynamics with our very own Token on Hive-engine which can help eliminating our fee's and even discounts on Amazon products. Stay tune for some information in our next post around this.
Second, we are working on making the site load a bit faster upon loading.
Finally, we have now changed and added the following amounts: $10, $15, and $25 w/ more coming. Here is a is a newly added FAQ and we posted it below . We will be enabling some further tokens like LEO, SIM just to name a few to enable you to buy Amazon giftcards using these tokens on Hive Engine.
---
How much does it cost to order an Amazon Gift Card?
---
At the time each amount is $3 fee regardless of the amount currently. We are working on a discount promo campaign and as mentioned above our own coupon token on Hive-Engine in the near future and hope to bring down the fee. We are dealing with price volatility and costs to convert.
---
How long does it typically take?
---
Each order ( at this current phase ) takes 2-4 hours ,but can be as quick as 30 minutes as we ramp up. We will receive the order and digitally send the gift card to your email address. Our shop hours are 8 A.M to 5 P.M (PST) time.
---
When do you plan on enabling Hive Engine Tokens ?
---
We are going to open Hive Giftcards to the Hive Engine token community very soon. We are just doing some preliminary tests. LEO will probably be the first token out of the box follow by many others.
---
Who can we contact if we have an issue?
---
Please send your issues to hivegiftcards@gmail.com.
---
Thanks again to the people who left comments on our previous post and thanks @dkid14 for being our first customer!
---
@a1-shroom-spores
@rishi556
@dougkarr
@anarcist69
@uyobong
@jocieprosza
@nulledgh0st
@sepracore
@cmplxty
@artemislives
@migueldavidor
@woelfchen
@frankbacon
@bhoa
@thelogicaldude
@zaku
@hivepeople
@codingdefined
@rezoanulvibes
@hans001
@hive.consultant
@hatoto
@iliyan90
---
We are excited to see the #hivecommerce world starting to take shape with @hivelist leading the way.
Also, we've added a discord since it seems everyone has to have one.
ReHive & HiveOn!