---
One of the most requested features to the site has been implemented. You can now view the current amount of shares and which answers users have selected on the market page (in the red square on the image below). The visual overhaul is still in the works, but we are grateful for the feedback and suggestions while we continue to work on the aesthetics. Feel free to join the community Discord server where we monitor the requests and suggestions of the users.
---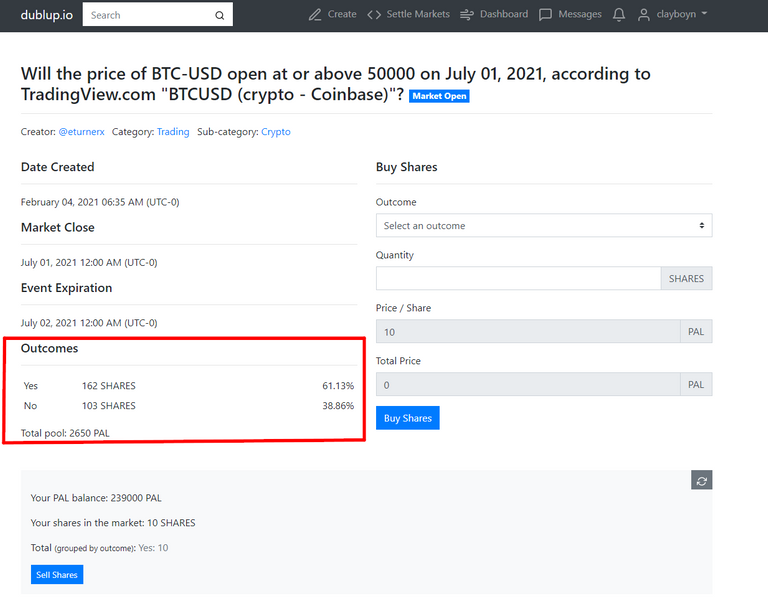 ---
It's also clear from the image shared above that the BTC-USD future price predictions took a big swing with the announcements and price movement today. It's going to be interesting to see how this one evolves. The recent football game markets are in the resolution phase right now and should be disbursing tokens in the next 9 hours approximately.
For interested parties, the system could still use a few more oracles. A portion of every market is paid out to the independent oracles that verify the outcomes and have a vested interest in the integrity of the platform. If you are interested in becoming an oracle, check out the FAQ on the dublup.io website for more details. As always, thanks for the support from the HIVE and PAL communities and we'll have more updates for you all very soon.