---
Hello Hive community we have some exciting new updates to share with you today. The visual upgrade for the site is finally in place! Everything is stable and we'll be working on feature requests and quality of life improvements going forward. But wait, there's more!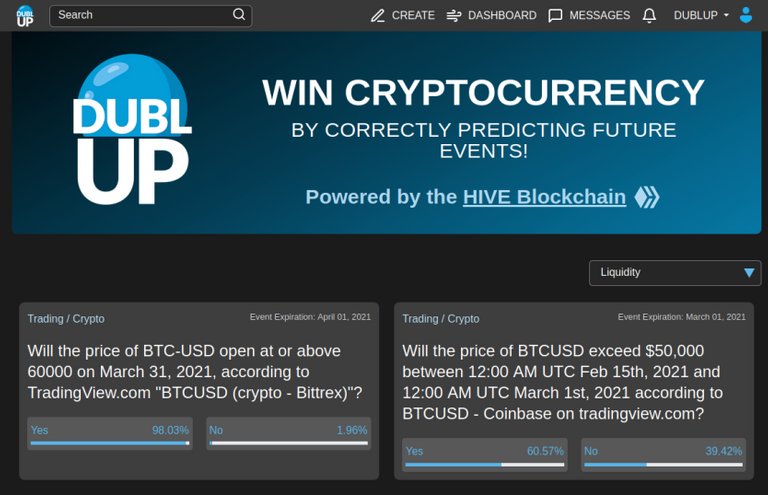 Some of the oracles decided to get together and create a PAL Diesel Pool on Tribal Dex, this should help users of our site have a more stable expectation of the PAL price and there's a good bit of liquidity. We appreciate their efforts and will look into seeing if we can incorporate the pool and a simple wallet interface into the dublup.io site.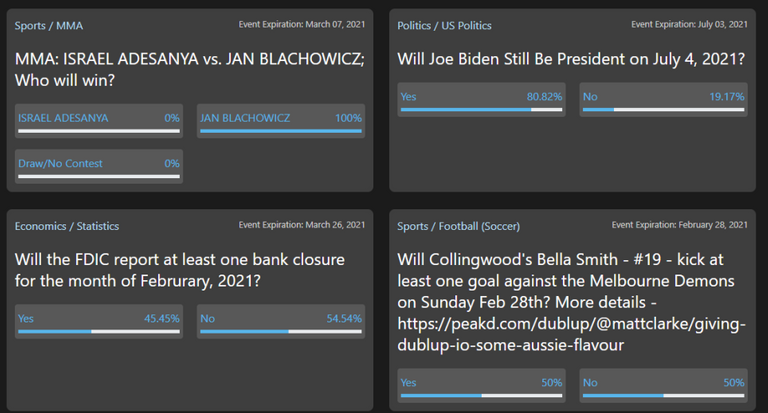 While crypto price speculation seems to be the most popular type of market, we've seen some interesting new market ideas and sports markets being made. Did you know you can predict whether or not Biden will still be President of the United States on July, 4th? There's also a market for a big MMA fight coming up soon and one related to Australian football. Oi!
Of course there are still some big Bitcoin markets going and now a new RUNE market has been opened up. To be honest though, we're more interested in how this HIVE market will turn out. If you don't see what you're looking for, feel free to make your own market, we wrote a post recently that could be useful for making a valid market. You can also join us on Discord and get some assistance if needed. Until next time, thanks HIVE!