Today I decided to create a help tutorial for you, and some
who have been here the longest people who still don't know about the system's features.
I will not go too far with the Post I will say only the important thing so that we do not get away from the subject too much.
I hope this helps you to make your capital more profitable!
Did you know that you can rent Hive with interest?
Well I learned a few days ago from a colleague so today I will share this with you.
On the Dlease Platform you can rent Hive or Steem and receive interest or even ask for money and pay with interest !!!
Yes, for days I was fascinated as the platform develops what looks like a real fiat bank.
This is the link you can access it, don't worry, here is no lie, and a brief explanation of how it works!
Well the site is very intuitive and we can easily see the images that I will show you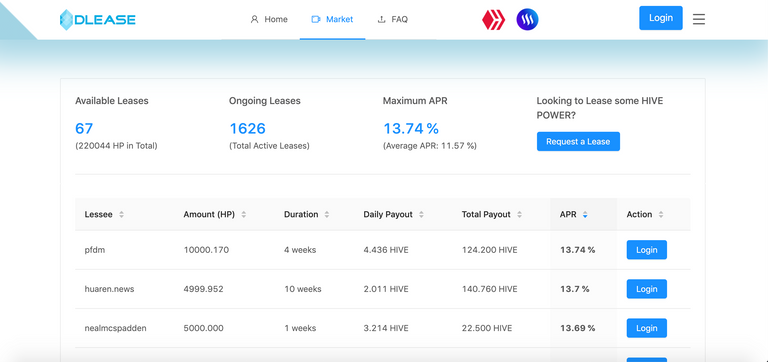 We can login with Hive or Steem as shown in the previous image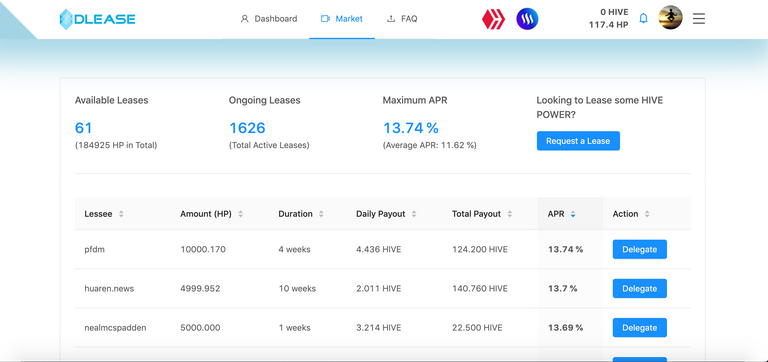 After logging in, interest offers will appear immediately and the period of days that the money will be retained by the holder as well with the weekly payments made and monthly payments as well.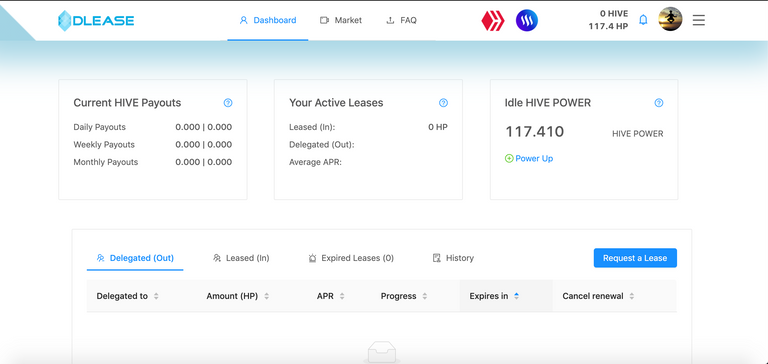 3.This will be your control panel and monitoring your "borrowed" money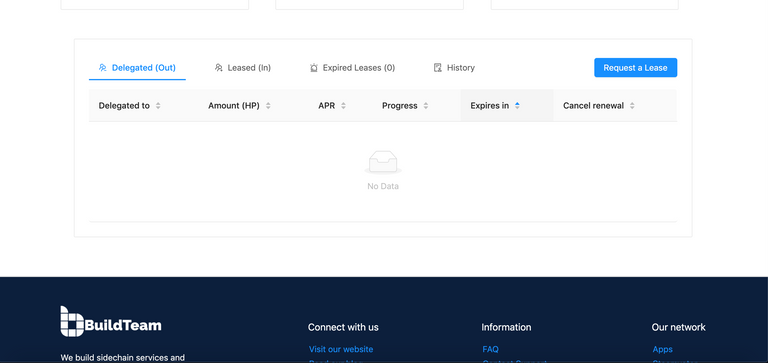 4.I decided to give importance to this because it will be the place where you will get all the information you need about the money borrowed and the money received.
Well I hope I helped you with the little I know, because I am also recent here!
I hope you enjoyed seeing you soon :)